This is the Pakistan of Zia's dreams, not Jinnah's: author Mobarak Haider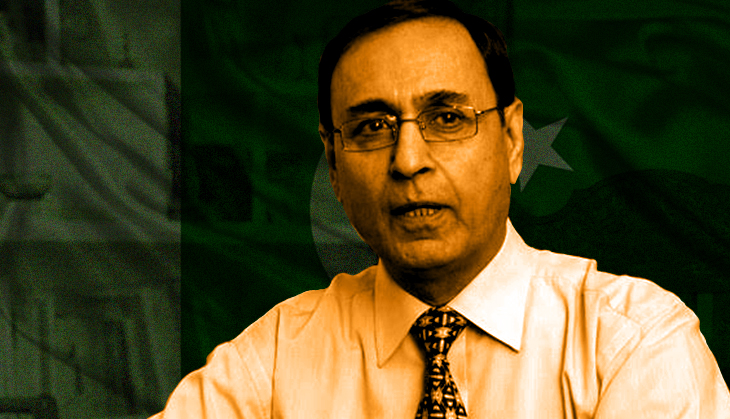 The man
Author Mobarak Haider is an outspoken critic of the rise of extremism in Pakistan
His book, Taliban: The Tip of a Holy Iceberg, has drawn the extremists\' ire, leading to threats to his life
The viewpoint
Haider says this is the Pakistan of General Zia-ul-Haq\'s dreams, not Mohammed Ali Jinnah\'s
He says some political outfits and media outlets are supporting the likes of Tehrik-i-Taliban
More in the story
The rise of madrasas, and how they\'re different to Indian madrasas
There are many stories about atrocities on minorities in Pakistan - are they true?
Eminent Pakistani author Mobarak Haider's book Taliban: The Tip of a Holy Iceberg, is the subject of much discussion in the Pakistani media these days.
The Urdu version of the book, Tehzeebi Nargisyat is widely regarded as a beacon of critical thinking in Urdu non-fiction literature of the country.
Read- Dear India, don't be like us please: a friend from Pakistan
Haider's critique of the Taliban has not gone unnoticed in extremist circles. The author is consistently facing threats from several jihadi organisations, including the dreaded Tehrik-i-Taliban Pakistan (TTP). He is currently residing in Britain due to the grave danger to his life. However, this has not deterred Haider from speaking the truth.
Haider regularly writes for many renowned newspapers in Pakistan, like The Dawn, The Friday Times, Daily Jang and Nawa-e-Waqt.
Catch speaks to Haider to discuss various issues confronting Pakistan as a nation. Here are excerpts from the conversation.
Why has your book gained so much attention in Pakistan?
The whole world is concerned about the prevailing situation in Pakistan. My book touches upon several contentious issues concerning the common man of Pakistan.
The country has fallen into the hands of extremist elements during the past 15-20 years. The terrorist and fundamentalist forces are so dominant in Pakistani society that advocating freedom of speech has become a risky venture.
My book deals with various changes that Pakistan has witnessed since its inception. I have also discussed how terrorist organisations like the Taliban have spread their roots in recent years.
Tehzeebi Nargisyat has proved to be a bestseller in Pakistan. It narrates the story of transformation of Pakistan from what I witnessed in the past to its current condition.
It is said the book is a scathing indictment of TTP and ISI. Do you ever feel afraid?
I have been commenting on the circumstances in Pakistan and will continue to do so. I have never felt any fear. Those people (terrorists) cannot go beyond killing me. But, they cannot silence all the voices of reason emanating out of Pakistani society.
Also read- Pakistan: 3 Hindu teen girls kidnapped, forced to convert to Islam
I believe the common citizens of Pakistan are progressive in nature. They are slowly uniting against extremism.
Why are progressive journalists increasingly under attack in Pakistan?
Journalists are not the only ones to feel threatened. Judges, human rights activists and women are all facing the wrath of fundamentalist forces.
It is true that Pakistani journalists are facing a grave situation. Earlier, it was believed only Taliban and other jihadi organizations attacked them. Now, it is clear that the army and the ISI are also carrying out attacks against journalists.
A section of Pakistani media is tacitly supporting the Taliban and the ISI. In reality, neither the Pakistani masses nor state institutions are safe today. The people thank their luck for every single day they manage not to die.
Many people believe TTP is backed by some political parties in Pakistan...
It would not have been so strong without the support of political elements. Political parties like Jamiat Ulema-e-Islam, led by Maulana Fazal-ur-Rehman, and Imran Khan's Tehrik-i-Insaf are overtly sympathetic to TTP.
A large segment of Pakistani society still supports the hardline policies of General Zia-ul-Haq. His emphasis on Islamisation had laid the foundation of Pakistan's current plight.
The Taliban has a stronger support base in villages. It also has sympathisers in the ISI and the army. However, the social media-savvy educated youth in the cities are increasingly vocal against the Taliban menace.
How relevant is Jinnah for today's Pakistan?
The Pakistan of Jinnah's dreams is nowhere to be seen. What we are witnessing is a society treading on the path of General Zia. There was a time when Lahore was considered as one of the most progressive cities of South Asia. Today, it is a dangerous place for any free-thinking citizen.
The culture of debate and discussion is virtually non-existent in colleges and universities. Pakistan did not come to such a situation all of a sudden. It is the result of decadence lasting many decades.
What are your views on the blasphemy law in Pakistan?
Even the majority community is suffering the consequences of this law. Two major leaders, Salman Taseer and Shahbaz Bhatti, were murdered for opposing the blasphemy law. Both leaders had spoken in support of Asia Bibi.
The evidence suggests that this Christian woman was frivolously framed in the provisions of the draconian law. She is currently languishing in jail.
Surprisingly, Mumtaz Qadri, the convicted killer of Taseer, was hailed as a hero.
Taseer, as well as Bhatti, wanted a dilution of the blasphemy law. They had talked to the former President Asif Ali Zardari in this regard. However, the chances of any changes in this law are nil, under the current circumstances.
We often hear the news of persecution of minorities in Pakistan. What is the ground reality?
The reports of atrocities on minorities are not false. The Christian and Hindu communities are regularly targeted by the extremist elements. Young Hindu women are often abducted and forcibly converted to Islam in Sindh and Balochistan. Similarly, Hindu traders are easy prey for ransom kidnappings.
We need to understand the mindset behind such incidents. The Hindu community was blatantly attacked after the Babri Masjid demolition in India. Many temples were razed to the ground. Scores of Hindus were murdered.
Currently, such large-scale attacks on Hindus have subsided. We only hear about the incidents of their abduction.
But, there is a spurt in attacks against the Christian community in recent years. US policies lie at the root of this trend. People are angry over the killings of innocent tribals in drone operations conducted in border areas.
Secondly, religious zealots are spewing hatred against Christians. In short, the life of minorities in Pakistan has become miserable.
The absence of land reforms has ensured the domination of feudal lords in rural areas of Pakistan. Why this issue has not been addressed?
Most leaders elected to the national and provincial assemblies are big landlords. There is no step whatsoever in the direction of land reforms even 69 years after the country was formed. Zulfikar Ali Bhutto had made some attempts in this regard, but to no avail.
Read more- Crime, terror & Karachi: the killer prose of a cop-turned-writer
You will be surprised to know that remnants of pre-independence jagirs are still present. Many landlords in Punjab, Balochistan and Sindh possess thousands of acres of land.
Almost all the prominent faces of Pakistani politics come from a feudal background. How can you expect them to make a positive change in this direction? Most villages of Pakistan are centuries behind in development due to the lack of land reforms. It is no secret how peseants are treated by the landlords.
The process of modernisation of madrasas is picking up in India. What is the state of such institutions in Pakistan?
Thousands of madrasas have cropped up in Pakistan during the last one-and-a-half decades. They are against modern education, unlike their Indian counterparts. Most madrasas are influenced by extremist organisations like the Taliban.
Earlier, madrasas also taught employment-oriented subjects. But, their curriculum has been radicalised in recent times.
The madrasas receive billions of dollars from Gulf and Arab countries. This money could have been used in the field of science and technology. Sadly, this is not happening.
How is Pakistani literature reacting to the prevailing situation?
A lot of things have changed since the era of Faiz Ahmed Faiz. The literary world was at the forefront against the policies of Zia-ul-Haq. But, there were authors who unabashedly praised him. The convention of religion-based literature started during Zia's rule.
Do you feel Muslims are maligned in the name of terrorism?
It is a tricky question. Nobody can condone terrorism. This issue has dominated global politics for the last two or three decades.
Today, no country is free from this threat. Pakistan has also been at the receiving end of terrorism. Thousands of people have lost their lives in violence. Many have migrated to safer countries.
It is wrong to stereotype all Muslims as terrorists. But, one cannot deny they are maligned world over for this phenomenon.
I would like to emphasise that Muslims also need to change their viewpoint on several issues. The world has changed and they must keep up with the changing times. The concept of Darul Islam and Darul Harb is no longer relevant. They must dispel all such obsolete notions.
Edited by Shreyas Sharma
More in Catch:
Uttarakhand: Did liquor cartel try to topple Rawat to stop Dennis the menace?
Google is learning the language of sensitivity. From 2,865 romance novels
Nitish to follow Modi's PM route: Might fight LS polls from UP
For trust and integrity: why Modi must come clean on his degrees