Thai 'Wild Boars' rescued from cave cannot attend World Cup final, says doctor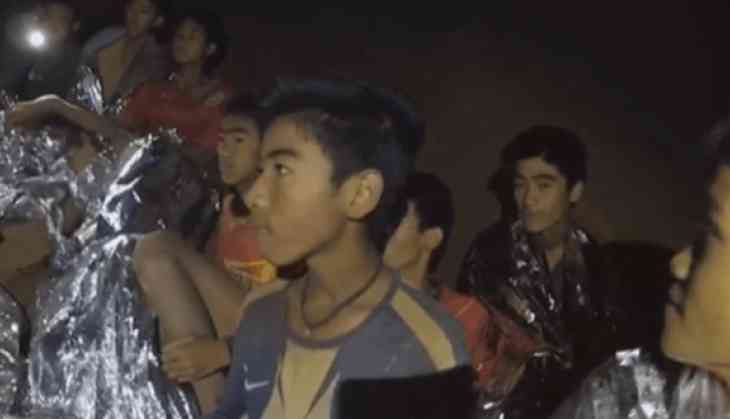 The 12 young soccer players were trapped in a Thai cave for more than two weeks and eight of them have been rescued. After coming out of the cave, they have asked authorities to help them attend the world cup but, unfortunately, doctors have denied on Tuesday.
These young "Wild Boars" have been supported from football players from Brazil legend Ronaldo to England's John Stones and Argentinian superstar Lionel Messi.
We're all more fortunate than we know. My heart goes out to the boys trapped in that cave in Thia and their families ♥️

— Avery Huff🏳️‍🌈 (@averyjanice) July 9, 2018
Prayers for the Seals getting those Thia boys out of the cave.

— Maid Marian (@LeftInLeftField) July 8, 2018
The young players and their coach were trapped in a cave for nine days without any contact with the outside world. The team had come for training and entered the cave on June 23.
The doctor of public health ministry Thongchai Lertwilairatanapong said, "They can't go, they have to stay in the hospital for a while," He also added that they are likely to watch it on television.
Also Read:Thai cave rescue: Elon Musk leaves 'impractical kid-sized sub' to be useful in the future