Stormy Daniels bares all about sex, fear and abuse of power with Donald Trump; Watch Inside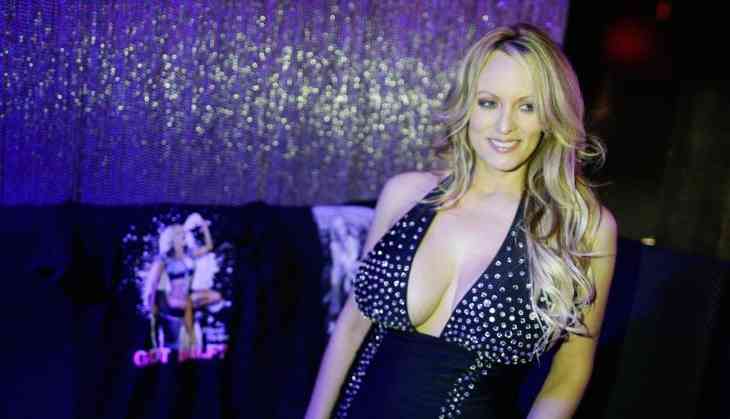 Adult movie actress Stormy Daniels on Sunday for the first time went on-air in CBS' "60 Minutes". She disclosed that nearly seven-year-ago she received life threat by a man while she was trying to bring out her part of the story about her physical relationship with the US President, Donald Trump.
Not long after the magazine story was killed, Stormy Daniels says she was threatened by a man who approached her in Las Vegas. "A guy walked up on me and said to me, 'leave Trump alone. Forget the story.'" pic.twitter.com/JMskKQiYCi

— 60 Minutes (@60Minutes) March 25, 2018
In the year 2011, she was approached by someone in the parking lot in Las Vegas when she was accompanied by her daughter. They were heading towards a fitness class.
She said that a guy came to her and threatened to leave Trump and erase from mind her past story. She also added that the person looked at her daughter and said that she was a beautiful little girl and it would be a shame if something happens to her mother. After giving this silent threat he left the scene.
This incident happened five years before Trump went for the presidential election. But, less than two-week before the election, Trump's lawyer Michael Cohen blocked the story for which Stormy was would have earned a lot of money.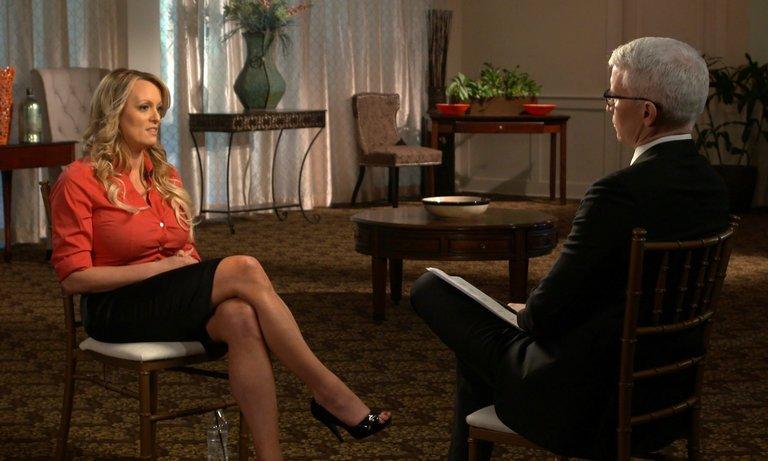 Stormy Daniels
Rattled by the parking lot incident, Stormy said that she still has goosebumps as she remembers the incident. She said, "I remember going into the workout class. And my hands are shaking so much, I was afraid I was gonna-- drop (my daughter)."
However, she never again saw the man who had threatened her.
Also Read:Donald Trump tried to pay her cash after sex, reveals ex-Playboy model Karen McDougal