Simone Veil dies at 89: The timeline of a life synonymous with inspiration itself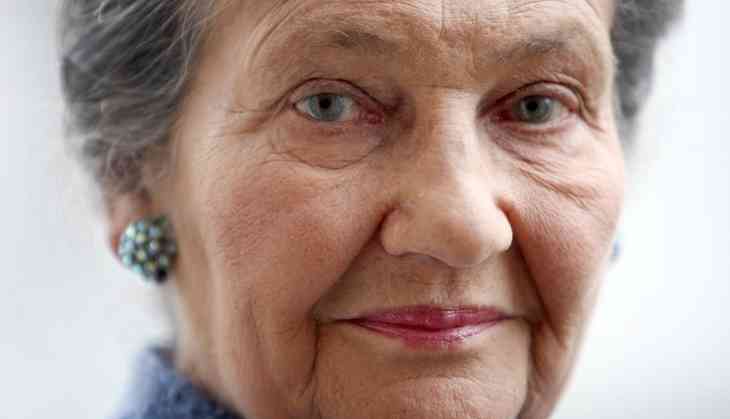 Simone Veil (Photo: FRANCK FIFE / AFP)
Our understanding of world history and politics is often limited to the USA and Britain. And while the current political climate forces us to look at countries like Canada and France now, we continue to know very little about their political foundation and key lawmakers.
One such figure is Simone Veil, the first woman president of the European Parliament, who died at age 89 this Friday.
Veil lead a phenomenal life, breaking iron, not glass, ceilings. An Auschwitz survivor, Veil chose to make something of the life she had been giving. Refusing to be reduced to a number, she fought against conditions most of us cannot even fathom, only to be awarded repeatedly in her lifetime.
Remembered best for her successful implementation of France's abortion law, which is even named after her, Veil's move helped lay the foundation for France's feminist movement.
Here is a brief timeline of Simone Veil's life, to grasp the history she's made, and show the example she sets for future generations.
1944: Surviving Auschwitz
In 1944, Veil was only 16 years old when she, along with her whole family, was taken to Eastern Europe by Nazi soldiers.
In a closed cattle car, she was transported to the Auschwitz extermination camp in Poland. There, her left forearm was tattooed with the number 78651. A branding that was meant to reduce her to a nameless number, one among the millions of Jews that were rounded up.
However, this attempt to rob her of her identity didn't deter Veil. Her sisters and her were liberated in 1945, however, her mother passed away shortly before, and her male family members were never seen again.
1954: Magistrate
Within a span of 10 years, she found herself taking a shot at the tough national-level examination for becoming a magistrate.
Veil passed and became a magistrate, an official at the Justice Ministry. She devoted herself to helping female prisoners and improving their living conditions.
1974-1979: Health Minister
In 1974, Veil became the Health Minister of France. She was the second woman to hold a full Cabinet rank in France, after Germaine Poinso-Chapius, who served as health minister from 1947 to 1948.
Veil though made a comeback as health minister in 1993, serving till 1995.
1975: Veil Law
Touted as Veil's greatest achievement, she passed France's abortion law in 1975. Called the 'Veil Law', it was passed under the government of Giscard d'Estaing and Prime Minister Jacques Chirac.
According to the law, abortion would be legal in France if performed in the first 10 weeks of pregnancy, and performed on women above 18. This law was later amended to make it 12 weeks. It also specified that abortion must be carried out only by certified medical practitioners. Additionally, parental consent was necessary for girls under 18.
Veil received a lot of flak for this, with right-wingers accusing her of okaying genocide – a horrible accusation to make against a concentration camp survivor.
Her response to this backlash was stern and measured. "I will share a conviction of women, and I apologize for doing it in front of this assembly comprised almost exclusively of men: No woman resorts to abortion lightheartedly," she said.
1979-1982: European Parliament president
Veil left her cabinet seat as health minister and ran for European Parliament in 1979. These were the first direct elections to Parliament, then called the European Economic Community, which would later be known as the European Union (EU).
As the 12th President of the European Parliament, and the first woman to do so, Veil in her acceptance speech, said, "Whatever our political beliefs, we are all aware that this historic step, the election of the European Parliament by universal suffrage, has been taken at a crucial time for the people of the Community.
"All its member states are faced with three great challenges: the challenge of peace, the challenge of freedom and the challenge of prosperity, and it seems clear that they can only be met through the European dimension."
Between 2000-2007, Veil served as the president of the Fondation pour la Mémoire de la Shoah, France's Holocaust remembrance organisation. She juggled responsibilities by becoming chairwoman of the board of the Trust Fund for Victims between 2003 and 2009.
The Trust Fund for Victims works with the International Criminal Court, supporting victims of crimes against humanity.
2010: Elected to the Academie Francaise
In 2010, after years of serving people, Veil's Auschwitz branding was reclaimed and turned into a symbol of power. Elected to the Academie Francaise for a supreme award, Veil was awarded a ceremonial sword that carried the number, symbolising her victory against the atrocities committed against her and her people.