Shocking Video: Woman feeding shark gets dragged into water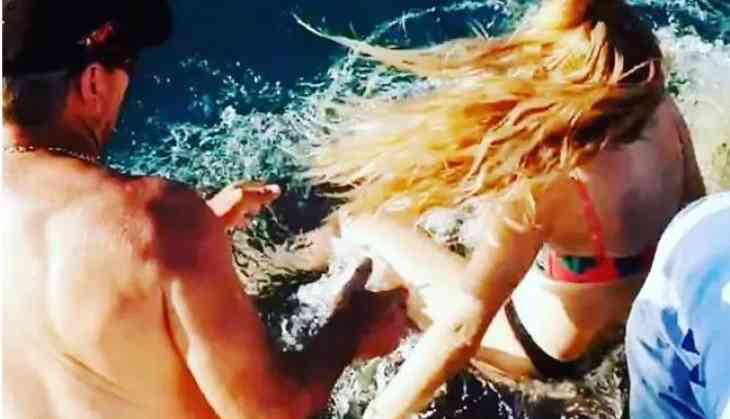 A 34-year-old Perth woman Melissa Brunning who was on a vacation to Dugong Bay was feeding sharks when one of the sharks dragged her into the water. She was hand-feeding four tawny nurse shark when the shocking incident happened. Luckily she was pulled back by her friends.
Brunning said,"I came up and I was like, 'I've lost my finger, my finger's gone'."
The structural draftsperson said, "The only way I can describe it is this immense pressure and it felt like it was shredding it off the bone," He also added luckily, she didn't lose her finger. She sustained cuts, torn ligament and fracture. After returning to Perth, she consulted the doctor and found that it was healing.
Also Read:Instagram star Boonk Gang's account deleted after he posted a video of himself having sex