Shocking video: Safari park owner in South Africa attacked by lion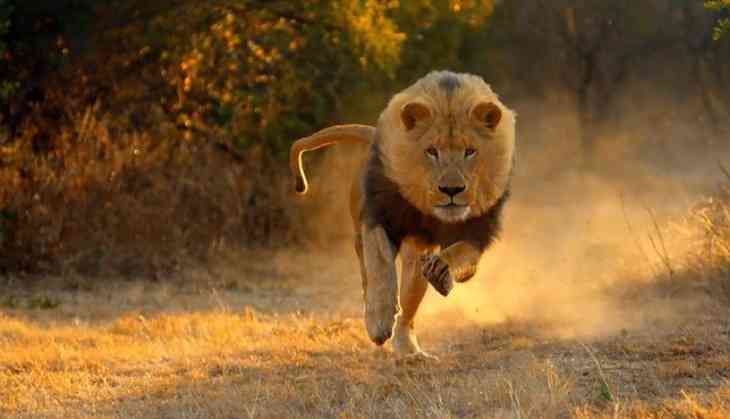 A video footage of a lion savagely attacking a game ranger in Marakele Predator Park in South Africa has gone viral.
In the viral video, the ranger is seen walking behind the lion. Suddenly lion stops and stare at him and then chases him. He tried getting out of the gate but the line drags him to nearby bushes.
A few onlookers shouted somebody help, please! Oh my God!
Presently, the man is hospitalised and is undergoing treatment and understood to be recovering. He has got neck and jaw injury after being mauled by the lion, Shamba.
According to the sources, the man who fell prey to the lion's anger was 67-year old man Mike Hodge, who established the park in 2010. Wife Chrissy and Mr Mike shifted from the UK in 1999. Unconfirmed reports claim that the lion has been put down as a couple of gunshots was heard in the background.
Also Read:Baby found in a box in Jakarta, parents plead in letter to take care