Shocking pictures of growing ash clouds by Kilauea volcano eruption in Hawaii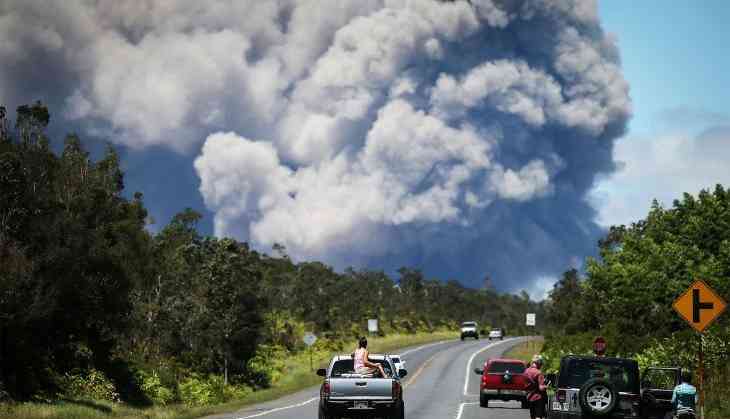 Hawaii Big island Kilauea's volcano is emitting huge ash plumes from yesterday and this can be a sign of further eruptions. According to the US Geological Survey (USGS), "Ballistic blocks, the size of microwave ovens shot from Hawaii's Kilauea volcano."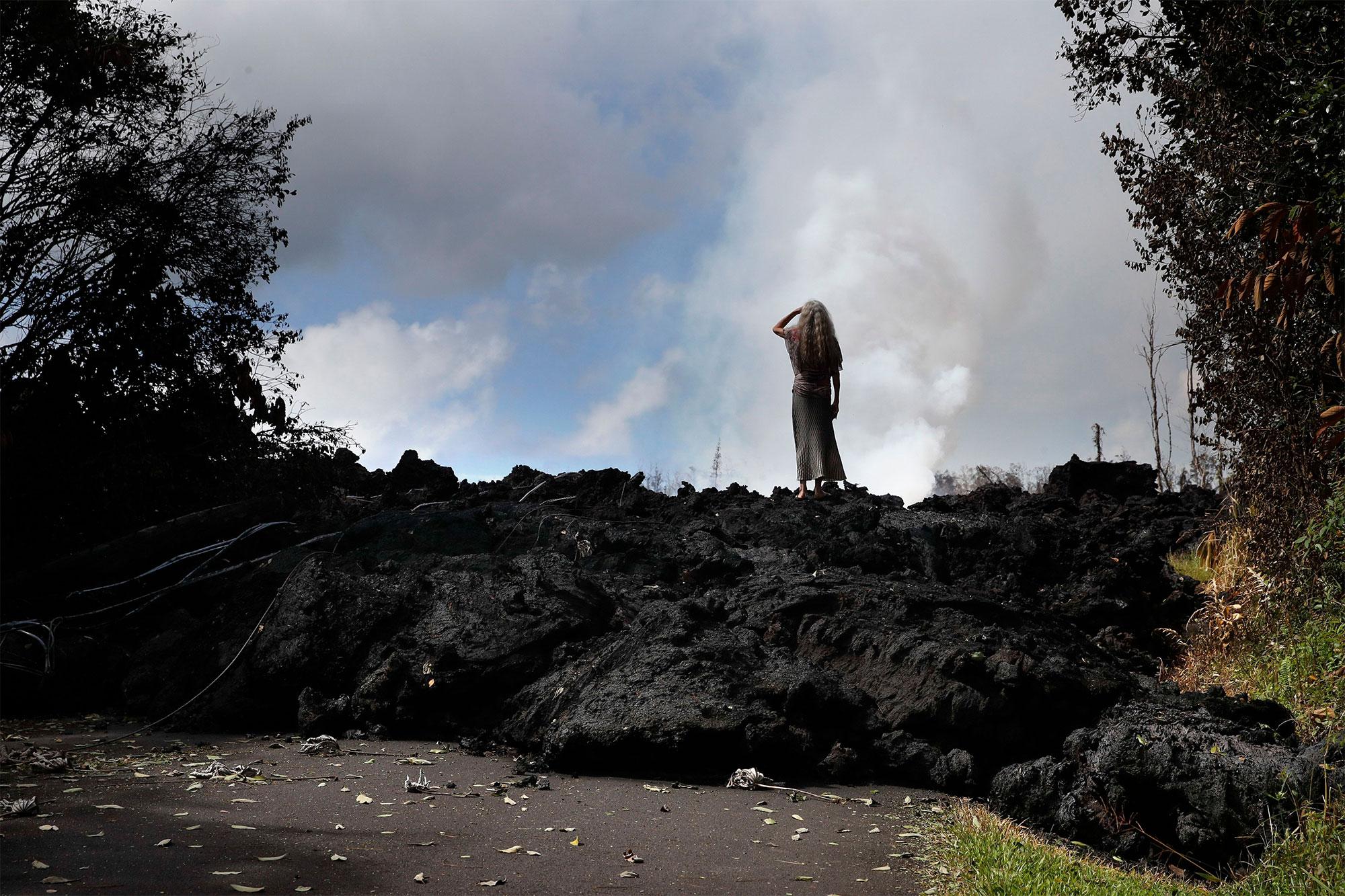 Kilauea volcano is one of the most active volcanoes in the world. It erupted two-week-ago and is still continuing. An aviation red alert was given yesterday because of the risks of ash plume blowing aircraft routes and cause jet engines.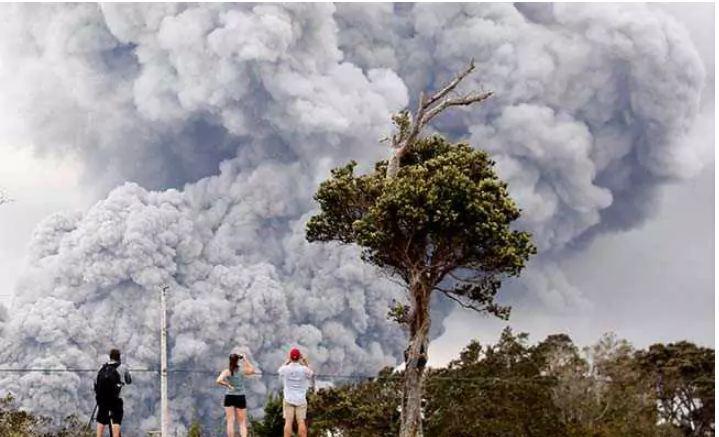 USGS warned that there can be even more explosion which can be powerful than explosions that happened earlier. It is apprehended that explosion can emit ash plume up to 20,000-foot (6,100-meter) and hurl boulders up to 800 meters.
This morning there was 4.2 magnitude earthquake at the volcano eruption location. However, there was no alert of a tsunami.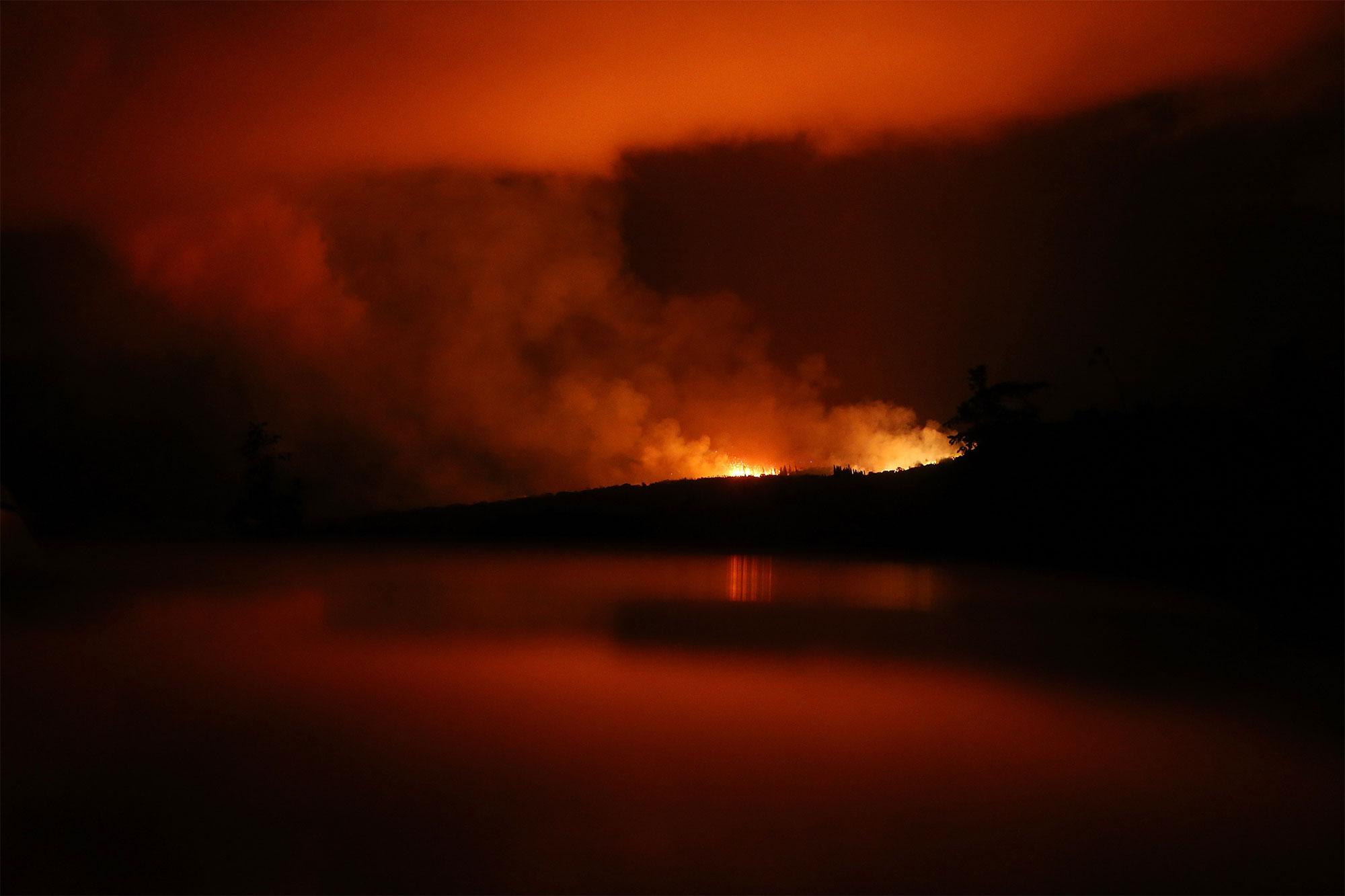 Geologists said that such an eruption happened about a century ago, "This may be the start of explosive eruptions that could spew huge ash plumes and hurl smaller rocks for miles (km)."
Also Read:60 babies a day born in Rohingya camps in Bangladesh: UN