Saudi govt cancels license of fitness centre in Riyadh after 'disrespecting video' showing woman exercising with bare head goes viral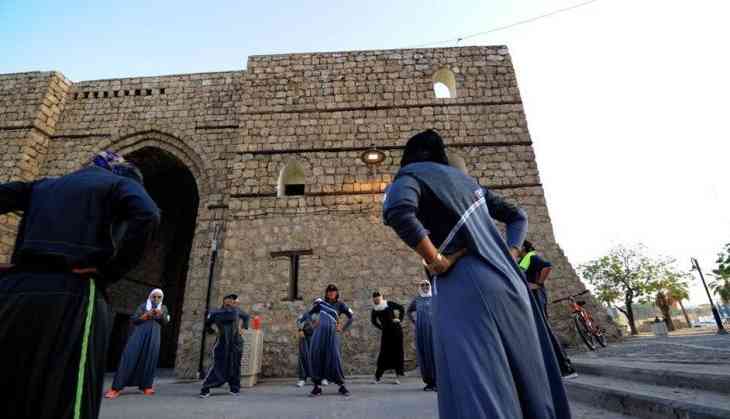 A female fitness centre was forcefully shut in Riyad by the Saudi sports authorities after the promotional video showed a woman with uncovered hair and figure-hugging attire.
Saudi sports authority chief Turki al-Sheikh tweeted, "We are not going to tolerate this," He even directed adviser to look into the matter and find out who is behind the video. The video went viral on social media, a woman was seen in gym attire kicking a punching bag.
The General Sports Authority said the video had scenes which can corrupt public morals.
Despite the fact that Prince Salman is working towards the modernisation of Saudi which is an ultra-conservative kingdom and has world's some of the toughest restrictions. A woman was detained by police and questioned for appearing in a number of videos wearing a crop top.
Even she was seen in a video playing with sand. However, later she was released with no offence.
Saudi is all set to allow women in June to enter sports stadium for the first time in history. Besides, the government is trying to promote physical education classes for girls.