Porn Star Stormy Daniels sues Trump over 'hush agreement'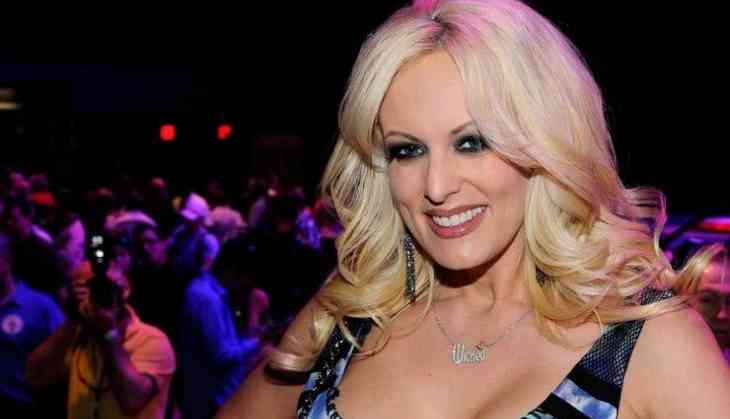 Adult film star Stormy Daniels has reportedly filed a lawsuit against US President Donald Trump alleging he never signed a "hush agreement" to keep quiet about their rumoured affair.

Daniels, who real name is Stephanie Clifford, filed the lawsuit in Los Angeles on Tuesday that claims the nondisclosure agreement is invalid and she is free to publicly discuss the Trump tryst, according to NBC News.

Daniels' had alleged that intimate relationship with Trump took place in 2006 and 2007 at locations such as the Beverly Hills Hotel and Lake Tahoe.
Also Read: US President Donald Trump paid USD 130k to adult star who claimed to have an affair with him: Lawyer
Both Daniels and Trump lawyer Michael Cohen signed the agreement three days before the 2016 presidential election.

In the agreement, Trump is identified as David Dennison and Daniels is referred to as Peggy Peterson, New york Post reported.

The documents, which the lawsuit refers to as a "hush agreement", includes a blank where Trump is supposed to sign - but he allegedly did not give his signature.

Daniels received $130,000 not to talk about Trump, the suit said.
Also Read: Porn star, Donald Trump quash $130k 'hush money' claims
Daniels claimed that Cohen has bullied her into keeping quiet and now she's fighting back.

"To be clear, the attempts to intimidate Clifford into silence and 'shut her up' in order to 'protect Trump' continue unabated," NBC news quoted the suit as saying.

"On or about February 27, 2018, Trump's attorney Cohen surreptitiously initiated a bogus arbitration proceeding against Clifford in Los Angeles."