Pilot Whale dies in Thailand after ingesting 80 plastic bags; watch video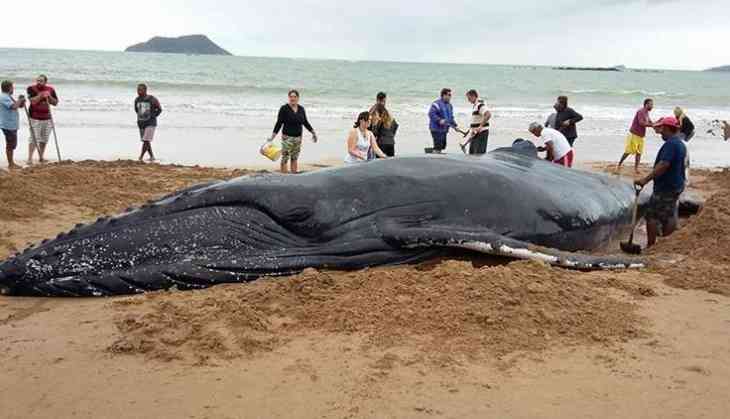 A pilot whale died after consuming waste plastic in Thailand. The whale was found in a canal in the southern province of Songkhla, and veterinarians and volunteers tried to save it for five days.

Thailand is losing battle against plastic, said conservationists who called for urgent measures to cut back on pollution that also worsens urban flooding.

Thailand is also the world's worst polluters, with government initiatives to convince people to use less plastic largely failing, they said.

The whale spit out five plastic bags on Friday and later died, the Marine and Coastal Resources Department said on its website at the weekend. An autopsy found another 80 bags and other plastic items weighing 8 kg (17.6 lb) in its stomach.
Also Read: World Environment Day 2018: Sand artist Sudarsan Pattnaik creates world's biggest sand turtle at Puri Beach

"We use way too much plastic. Reducing our use of plastic, particularly single-use bags, is the first and biggest step we can take," said marine biologist Thon Thamrongnawasawat.

From street vendors selling satay to shop clerks putting purchases into multiple bags, Thais use a huge amount of plastic.

Authorities have launched campaigns in recent years to try to encourage people to use fewer bags, and to introduce reusable ones, but these have largely failed, campaigners say.

"Without specific goals for reducing plastic consumption and more effective waste management, people do not know what to do, even if they want to do more," said Tara Buakamsri, Thailand country director of Greenpeace Southeast Asia.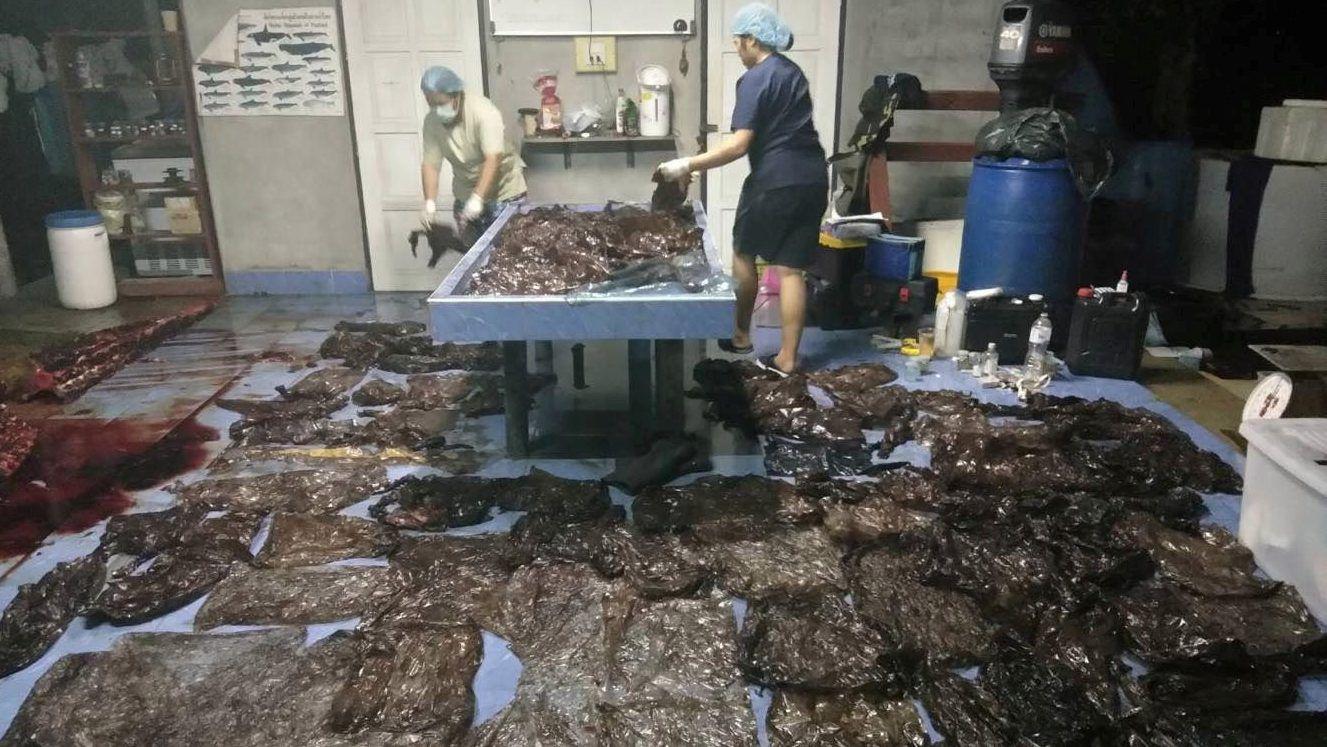 Thai Prime Minister Prayuth Chan-ocha has declared improved waste management a national priority, and government agencies are evaluating ways to reduce consumption, an official said.

"We have a goal to reduce plastic waste by adjusting policies and practices, from their beginning in the production line, then on to consumers' hands and on to waste management at the end," said Wijarn Simachaya at the environment ministry.

On an average, eight million tonnes of plastic - bottles, packaging and other waste - are dumped into the ocean every year, killing marine life and entering the human food chain, the United Nations Environment Programme said in December.

Indonesia, China, the Philippines, Thailand and Vietnam dump more plastic into the oceans than the rest of the world combined, according to Ocean Conservancy, a Washington-based non-profit.

Countries including the U.K. and India are banning straws and single-use bags, and forcing supermarkets to impose levies on plastic bags. Kenya last year enacted the world's toughest law against plastic bags.

At least 300 marine animals including pilot whales, sea turtles and dolphins, perish each year in Thai waters after ingesting plastic, according to Thon, the marine biologist.

Besides killing marine life, plastic waste clogs waterways, and has been blamed for deadly floods in cities such as Mumbai to Manila.

"But people haven't really cared to change their behaviour despite being aware of the damage," Thon told the Thomson Reuters Foundation.

"Perhaps this (whale's death) will make people care more."

Greenpeace's Tara urged the government to quickly enact regulations.

"We are facing a serious crisis," he said. "We need to take action now."
Also Read: Fish scales inspire IIT Guwahati team to make membrane for cleaning oil spills