Photos: Anger and rage among Palestinians after Trump recognises Jerusalem as Israel's Capital
Sehar Qazi
| Updated on: 7 December 2017, 18:00 IST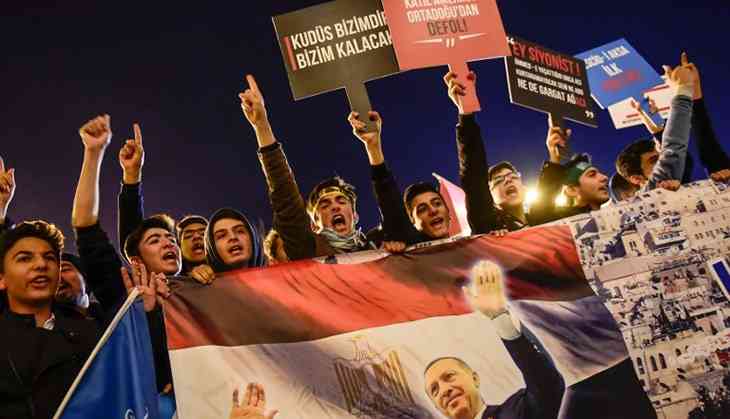 Protesters chant slogans and hold a poster with Turkish President Recep Tayyip Erdogan and Egypt's former president Mohamed Morsi and placards reading "There is no you or me, there is Jerusalem- Killer Israel get out of Palestine" during a demonstration against the US and Israel at Fatih Mosque in Istanbul. (AFP PHOTO / YASIN AKGUL)
Hundreds of Palestinians took to the streets of Gaza city in response to United States President Donald Trump's decision to recognise Jerusalem as Israel's Capital.

Trump's decision has brought global condemnation and also been called as a "flagrant aggression" by the Islamist militant group, which controls the Gaza strip. Resistance groups in Gaza has called on the Palestine Liberation Organization to withdraw its recognition of Israel in response to Trump's expected move.

The move has been condemned by Saudi Arabia which described it as, "unjustified and irresponsible". He has been accused of destroying any hope of a peace deal, in response to which, Trump has that said he has judged this course of action to be in the best interest of the US and the pursuit of peace between Israel and the Palestinians.
Theresa May said the UK disagrees with Mr Trump's decision. The Pope also said he had "deep concern" about the situation in Jerusalem and urged Mr Trump not to move ahead.
Moreover, Iran, Turkey, and Egypt's government also have issued statements rejecting the move.
Here is the glimpse of the protest across countries: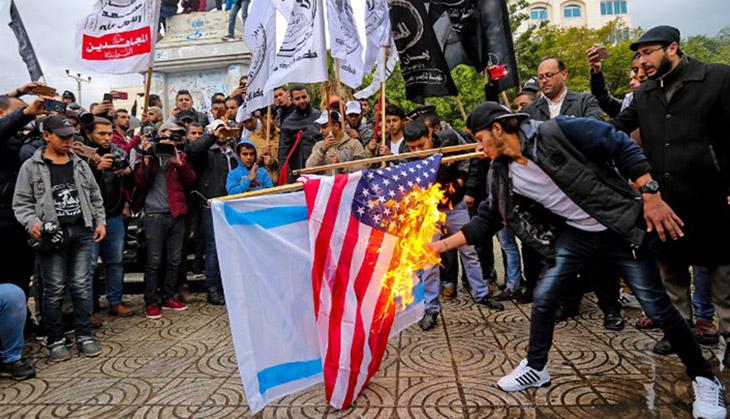 Palestinian protesters burn the US and Israeli flags in Gaza City (AFP PHOTO / MAHMUD HAMS)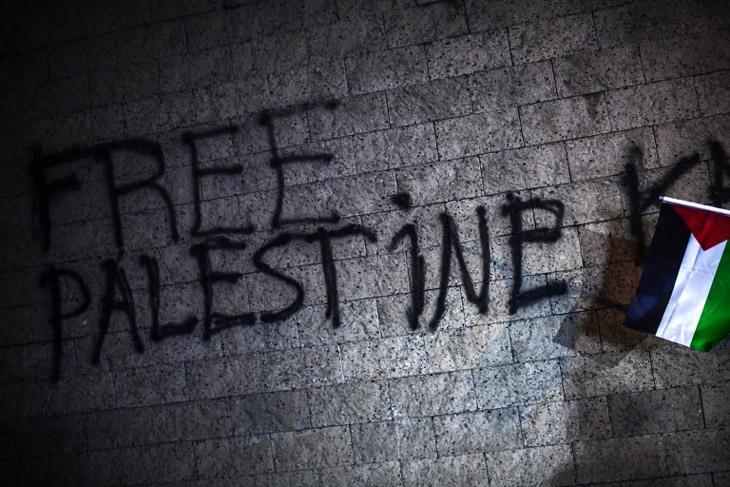 A protester waves a Palestinian flag near the words (AFP PHOTO / OZAN KOSE)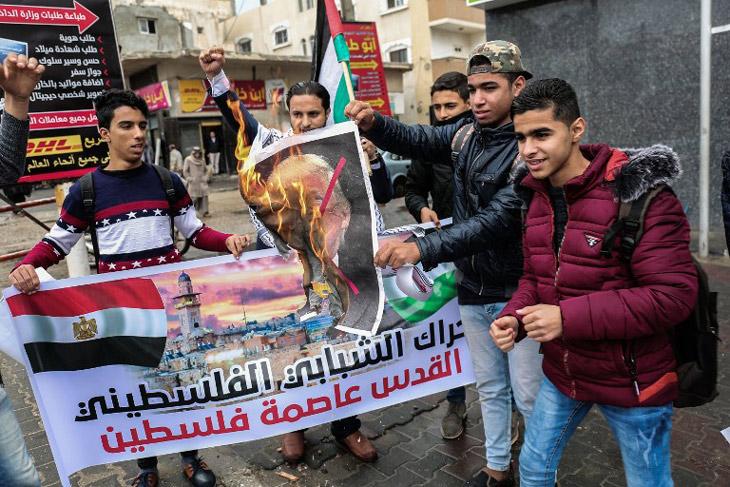 Palestinian protesters burn pictures of US President Donald Trump in the southern Gaza Strip town of Rafah (AFP PHOTO / SAID KHATIB)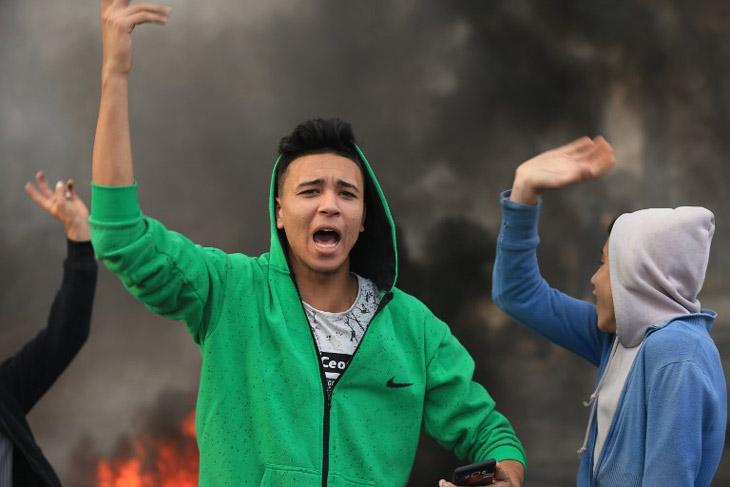 Palestinian youths take part in a protest against US President Donald Trump's decision to recognise Jerusalem as the capital of Israel, in Gaza City, on 7 December, 2017 (AFP PHOTO / MOHAMMED ABED)