#ParisAttacks: why ISIS is moving its battlegrounds westward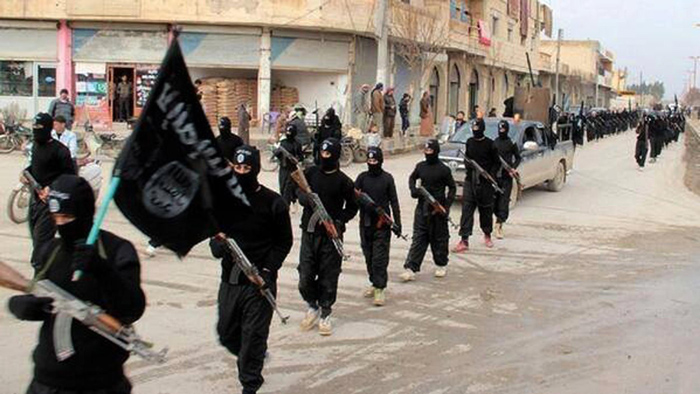 The attacks
A series of coordinated attacks took place on Paris on 13 November
In the worst violence in the city since World War II, 132 people died
The shift
As ISIS loses ground in Iraq and Syria, it is shifting its battlegrounds to the West
In order to remain an attraction for radicals, it needs to project more success
More in the story
Why ISIS is targetting France in particular
Are migrants to blame for ISIS\'s westward shift?
The attacks on Paris on 13 November shocked and devastated the world. The series of attacks, the worst-recorded case of violence in the city since World War II, killed 132 people, injured 200 and led to a declaration of a state of emergency and the sealing of France's borders.
ISIS has claimed responsibility for the attacks, leading to some important questions. Has ISIS started moving toward the West? Is the humanitarian approach toward migrants among the causes for the attacks? And, most importantly, why France?
Also read - 'We Will Hunt You Down'. #Anonymous declares 'war' on ISIS
Significantly, it is clear that ISIS's deadly sphere of influence has spread outside Iraq and Syria. On Thursday, it also claimed responsibility for the deaths of at least 43 people in the Beirut double bombings, and also for downing the Russian passenger plane that killed 224 people.
'We will conquer Rome'
In February 2015, ISIS released a video where it beheaded 21 Egyptian Christians on the Libyan shores of the Mediterranean.
One of the militants pointed across the sea and said: "We will conquer Rome, by the will of Allah".
ISIS has publicly and frequently requested its followers to engineer "lone wolf" attacks on the West - especially for those who cannot travel to Iraq and Syria.
This campaign is known as the 'far abroad' campaign, and started in January 2015. The plan is to strike any nation that is against the self-proclaimed caliphate. Accordingly, the movement started - from the attacks on satire magazine Charlie Hebdo to the stabbing in Nice and the shootout at Verviers, Belgium.
Similarly, activities of Salafist organisations like Sharia4Belgium and Jihadi sleeper cells in Ceuta, Spain, have increased.
Losing ground at home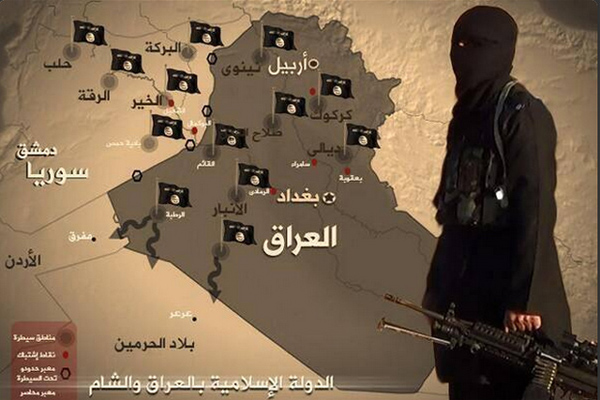 In the recent past, ISIS has been losing ground in Syria and Iraq due to the concerted efforts by the US, Russia, France, the Shia-led Iraqi government forces and Kurdish fighters in Syria and Iraq.
Between January-July 2015, ISIS territory has allegedly shrunk by about 10%, with important regions like Sinjar, Ramadi, Tal Abyad and Baiji Refinery being recaptured. After the attacks on the Russian airliner and Paris, more attacks are expected in Raqqa, Aleppo and Palmyra, according to experts.
Can this lead the ISIS to concentrate more on the West? The answer is yes.
"I think we're likely to see more attacks like that in Paris as ISIS tries to compensate for battlefield losses and stalemates by further raising its international profile through acts of terrorism. It is important for the organisation to project an image of success and momentum," Rex Brynen, professor of political science at the McGill University in Quebec, Canada, told Catch in an email. Brynen specialises in the Middle-East and conflict.
"Certainly ISIS faces a steady erosion of its territories in Iraq. In Syria, the picture is more complex."
Between January-July 2015, ISIS territory has allegedly shrunk by about 10% in Iraq and Syria
However, ISIS considers any region outside its influence as a place to fight for. But the future is uncertain.
"ISIS is very much still focussed on building the caliphate in Syria and Iraq. However, it isn't going to turn down affiliates elsewhere (Sinai, Libya), and it would like to have the capacity to project power globally through acts of terrorism," concludes Brynen.
Why France?
In a speech in September 2014, ISIS spokesperson Abu Mohammad al-Adnani urged mujahideen living abroad, saying: "If you can kill a disbelieving American or European - especially the spiteful and filthy French - or any other disbeliever, including the citizens of the countries that entered into a coalition against the Islamic State, then rely upon Allah, and kill him in any manner or way."
France has been aggressive against terrorism globally, especially since the Libyan crisis. About 10,000 French troops are currently deployed abroad - nearly 40% of them in Iraq and Syria. Last month, France had attacked ISIS strongholds in Raqqa, Syria, where many innocent civilians allegedly died.
Also read - #ParisAttacks: Let's face it, the West has made a mess
Just a week before the Paris attacks, President Francois Hollande ordered an aircraft carrier to be deployed to the Persian Gulf to assist in the fight against ISIS. In January 2015, the aircraft carrier Charles de Gaulle was also moved to the Gulf.
Additionally, according to a report, ruptures in the social fabric can also be blamed. France's prison population comprises 70% Muslims, much higher than many European countries, but fewer imams visit these prison cells as against the UK. This leads to prisons becoming breeding grounds of radicalisation, and hunting grounds for Jihadi recruiters.
France is also known as the country of wine, romance and poetry. This liberal culture of France is in complete contrast to the medieval objectives of the ISIS. Seemingly, in taking responsibility for the Paris attacks, ISIS termed France as the "capital of prostitution and obscenity".
Having the most porous border in Europe facilitates the easy transport of arms. The perpetrators of Charlie Hebdo and the recent attack all had a Belgian connection.
Are migrants responsible?
Two of the eight Paris attackers are allegedly migrants who entered Europe via Greece last month. But does it mean that the sudden spike in refugees from Syria to Europe can be blamed for these attacks?
"I am sure there are some threats. However, most of those refugees are genuine refugees," said Brynen.
"It is important to recognise there is a risk that a small number of extremists might infiltrate refugee flows. Addressing it calls for appropriate resources to be devoted to the challenge. Screening will never be 100% successful."
READ MORE - #ParisAttacks: All Muslims I know dislike the Islamic State as much as I do
#ParisAttacks: France should learn from US mistakes post 9/11