Pakistan Prime Minister-in-waiting Imran Khan's pet dogs get Wikipedia page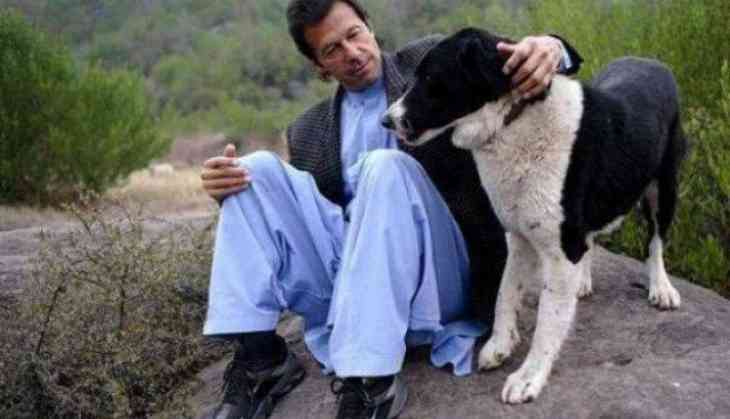 Pakistan Prime Minister-in-waiting Imran Khan's pet dogs have their own wiki page now. If you look for the Wikipedia page of Imran's dog, you will get this interesting page-:
Saqib of Wikipedia's help desk said, "Wikipedia articles cover notable topics. If a topic or subject receives significant coverage in reliable secondary sources (independent of the subject) such as newspapers, then the topic/subject is considered notable and can have its standalone entry on Wikipedia,"
He even added that Imran's pet dogs attracted press attention over a sufficiently significant period of time, so they have a page on them.
This isn't anything new, there are many US president's pets pages.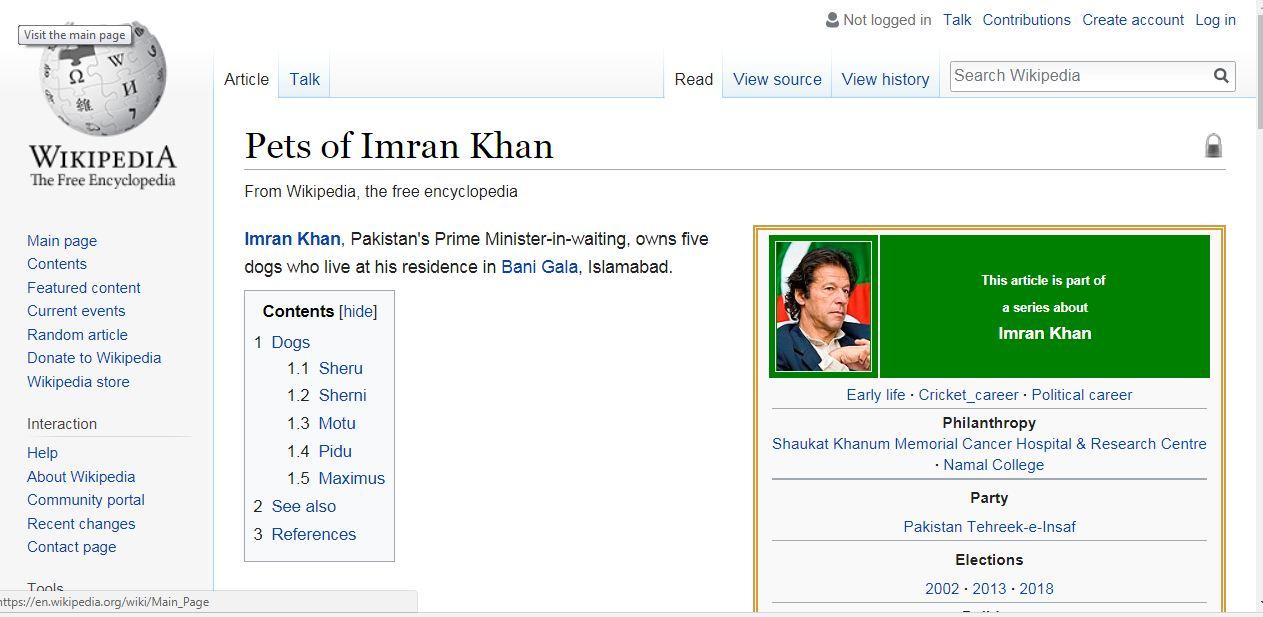 Last year Wikipedia profiles of Bakhtawar and Asifa Bhutto-Zardari were deleted by Wikipedia because of notability reason. Wiki believes that "notability is not inherited."
But, this year Imran's dogs grabbed a lot of attention so they managed to have a Wikipedia page.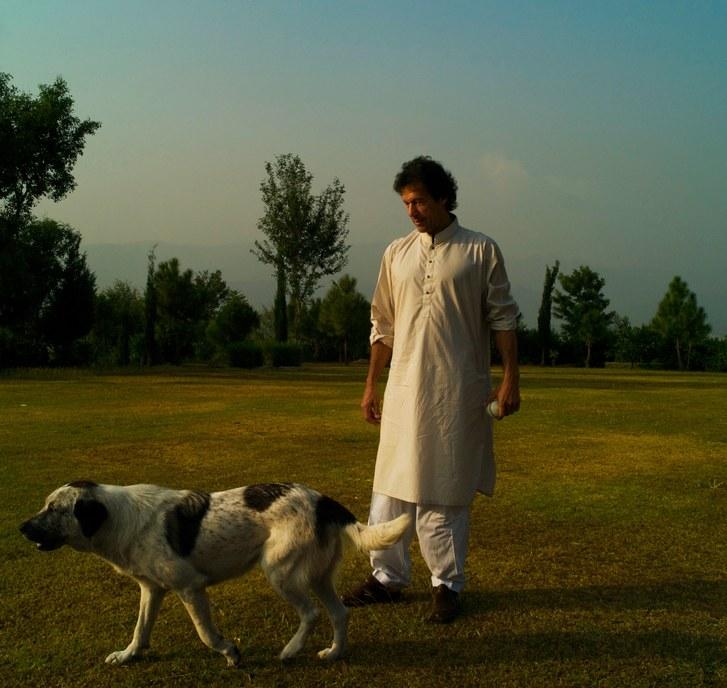 Currently, the page does not have information about the dogs. There's no information on their birth dates, behavior types or biological details. But, as soon as Khan assumes the office, dogs will have more media coverage.
Also Read:Must Watch: Britney Spears forgot where she was during Brighton Pride concert