Osama bin Laden: Family man, Naruto fan, video game nerd
Catch Team
| Updated on: 2 November 2017, 22:12 IST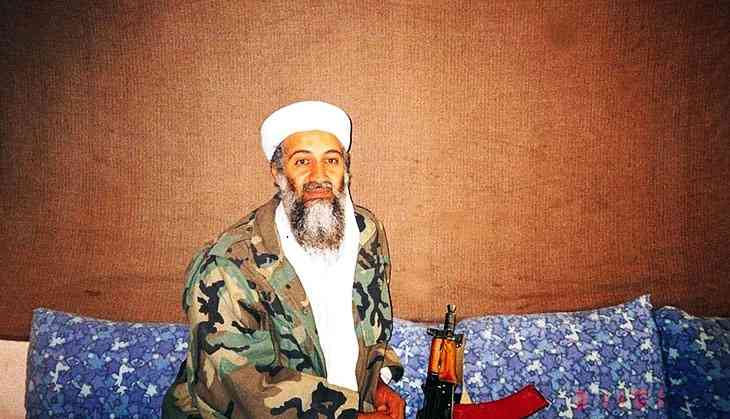 (Photo: MIR HAMID/DAILY DAWN/ Gamma-Rapho via Getty Images))
While ISIS now dominates the discourse on Islamic extremism, Al-Qaeda and its feared leader Osama bin Laden were the buzzwords of Islamic terror up until bin Laden's killing in 2011. Creating a bloody legacy through myriad acts of terror, bin Laden carved out a legacy as one of the most feared men in recent memory. However, a new CIA dump of media found at bin Laden's compund in Abbotabad, Pakistan, shows bin Laden in a markedly different light.

While the first such dump, released four years after his killing, portrayed bin Laden as a conspiracy theory junkie with a penchant for video games and porn, the latest dump goes a whole lot further. Now, with over 10,000 videos, and 79,000 audio and pictures, the newest release sheds light on the surprisingly tame domestic life that bin Laden and his family enjoyed.

Even more surprisingly, especially for a man who denounced Western ideology and culture, there is ample evidence that bin Laden and his family binged on it.
A huge video library
Anyone who grew up during bin Laden's reign of terror is probably familiar with the numerous videos in which the elusive terrorist communicated and threatened the wider world. However, it seems that bin Laden's affinity for video also extended to the home video space.

Numerous videos in the collection depict a simple, homely existence where children play on swings and slides, interacting with baby animals, and playing games in the yard. There are even videos of bin Laden's infant grandchildren sleeping and playing.

More surprising though, is the type of video content that was consumed in his Abbotabad compound. Computers seized from the compound had many YouTube viral videos on them, including one of the earliest viral YouTube videos 'Charlie bit my finger'.

His video collection also included animated classics like Antz, Tom & Jerry, and a whole plethora of anime titles including Final Fantasy VII. While it's more than likely that bin Laden himself wasn't binging on Tom & Jerry (Though who can blame him?), it still paints a picture of the bizarre existence that played out in the bin Laden homestead.
Video games galore
Apart from movies and cartoons, video games were apparently another way to pass the time while hiding from American forces. In line with the apparent affinity for anime, it seems that bin Laden and his family played a host of anime-inspired games Nintendo DS games – from Dragon Ball Z to Bleach and Naruto.

Another strange discovery was that someone in the bin Laden compound was also a fan of low-budget smut games for various platforms that they played on emulators. There are even entire folders of emulator art.

Bin Laden: The Horny Gamer Years pic.twitter.com/upFVqYpF1O

— David Thorpe (@Arr) November 1, 2017
Apart from these games, there were also more mainstream games like Zuma, RTS Army Men 2 and the Devil May Cry series. All of these, rather unsurprisingly, were pirated. Evidence also shows that bin Laden built his game and video collection by torrenting. Who knew we had so much in common with the man?