Niloy Neel's murder: Bangladesh has left its bloggers to die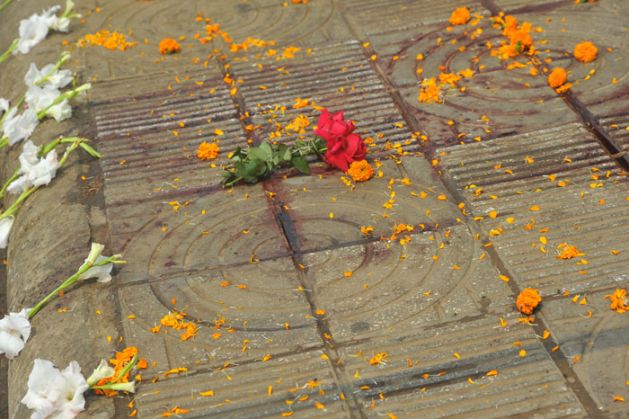 The Deaths
Fourth blogger killed in Bangladesh this year
Some murders happened in broad daylight and busy streets
Police and govt lethargic to protect writers under threat
The Perpetrators
An outfit with Al Qaeda links has claimed responsibility
Militants are intent on killing those floating secular ideas
Questioning religious extremism is unwelcome in Bangladesh
On 7 August, Bangladeshi blogger Niloy Neel was murdered in his apartment in Dhaka. The attackers entered his home armed with machetes and hacked him to death.
A case has been filed against four suspected militants.
Also read- Blogger deaths: what's really going on in Bangladesh
He is the fourth blogger to be murdered for his views. The common thread that links them all - their criticism of religious fundamentalism.
The outrage
Niloy's friends and relatives voiced their outrage on social media. What has upset them most is the complete apathy of the government and police. Niloy had complained that he had been receiving threats, but the police did nothing.
"I was followed by two people two days ago while returning home after attending a protest programme demanding justice for the murder of blogger Ananta Bijoy Das." he wrote on Facebook on 15 May.
The blogger immediately went to the police to file a complaint and this is what he wrote of his experience:
"First, a police officer told me personally that the police do not usually register such a general diary (GD) since the officer who registers it will be accountable for ensuring security of the justice seeker. And if the person faces any problem, that police officer may even lose job for negligence in duties."
Machete of fundamentalism
The Ansar-ul-Islam has claimed responsibility for this recent murder. The group allegedly has ties to the Al Qaeda and situates itself as the outfit's representative in the Indian subcontinent.
In February this year Avijit Roy a US based Bangladeshi writer was killed during his visit to Dhaka. His wife was also badly injured in the attack. Avijit had started a website called Mukto-Mona, which encouraged free speech and secularism.
The very next month, another blogger Wasiqur Rahman was murdered on a busy street in Dhaka. The two men who were arrested, claimed that they killed him for his anti-Islamic writing.
Those propagating secular views, like Niloy Neel, are labelled as 'anti-Islamic' and 'fit to kill'
Blogger Ananta Bijoy Das met the same fate two months later. He too was brutally killed by machete-wielding masked men. Das used to write for Avijit Roy's blog Mukto-Mona.
In one of his pieces, he wrote: "No one with a free mind can be indoctrinated in regional fundamentalism or limit themselves within the walls of narrow-mindedness".
"Crawl out of the well and view our enormous universe from a new perspective," he exhorted the fundamentalists.
Reports suggest that all these men received multiple death threats. Despite using pen names and avoiding any photographic evidence online, these bloggers were tracked down and attacked.
The extremist group allegedly has a hit list and the lives of other bloggers may be under threat.
Bangladeshi government a mere bystander
Almost all requests to the police were turned down. Golam Mortaza, editor of Shaptahik magazine, questioned the government's inaction. He wrote on Facebook that that the authorities feel that taking action against "killers of atheists" means siding with atheists. "The government is afraid of being labelled atheist," he writes.
Some of the attacks took place in broad daylight and on crowded streets. Yet no one came forward to save the bloggers. Those propagating secular views are labelled "anti-Islamic" and "fit to kill". These attacks have shown that Bangladesh has no space for those who hold atheistic views or those who question religious extremism.
The Bangladeshi government under Sheikh Hasina and the police force in the country have done little to curb these attacks.
Lawyers like Jyotirmoy Barua are now asking bloggers to unite in the face of violence, since the government has done nothing to protect them.
"So far the bloggers have not been able to unite on a platform other than protesting on the streets. This is the weak point," he lamented.
"So please unite - or you will not live. Build a platform. Learn to defend [yourselves]. Simply protesting is not going to work. There is no rule of law in the country - so crying aloud won't help," he further wrote.