Member of the public cash in Royal Wedding gift, sold it online for £21,400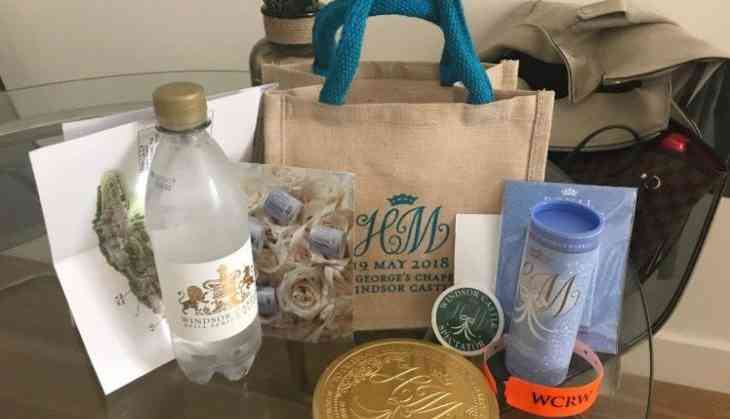 The 31-year-old HR boss Claire Oliver put the thoughtful gift from Prince Harry and Meghan Markle's wedding on sale for £21,000.
Oliver was among the 1,200 non-VIP­ members of the public who got the opportunity to be a part of the royal wedding outside St George's Chapel on Saturday.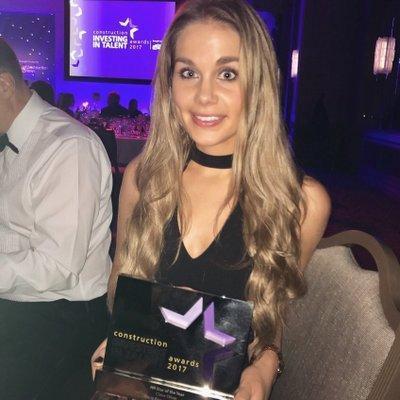 She had earlier twitted:"I got to watch the royal wedding right outside Windsor Castle in this amazing setting. Such an amazing day #Golden ticket #Royal connections."
But then after an hour, she posted the complimentary goodie bag that she received from the royal family on eBay for £21,400.

If you visit the shopping site, you can see her post has already received more than 80 bid.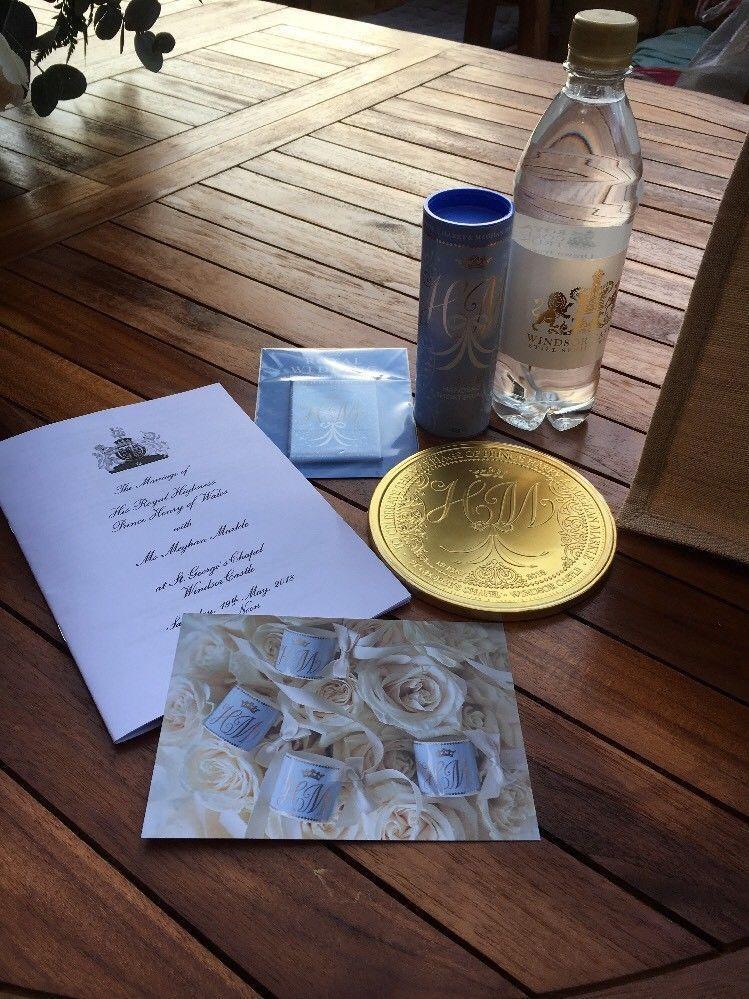 The gift comprised of a handcrafted bag with the initials of the couple, a welcome letter, chocolate coin, fridge magnet and Windsor Castle water bottle.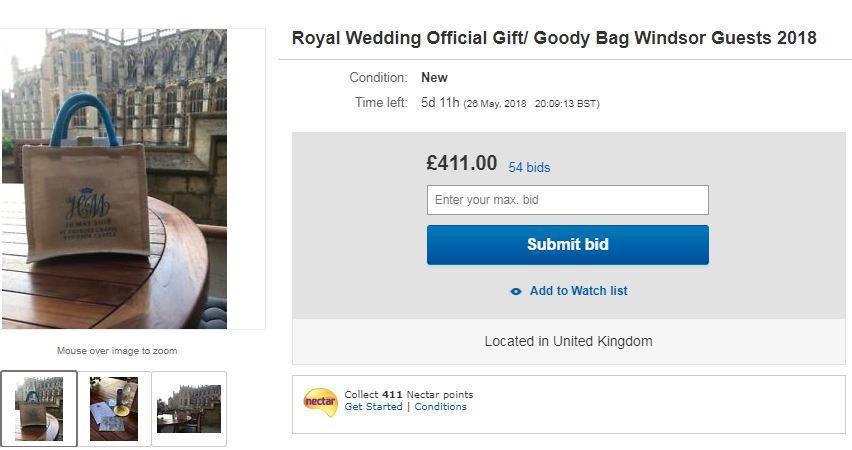 She wasn't the only member of the public who took an opportunity to make money out of the thoughtful gift but there were more commemorative bags on sale for £420 and £411.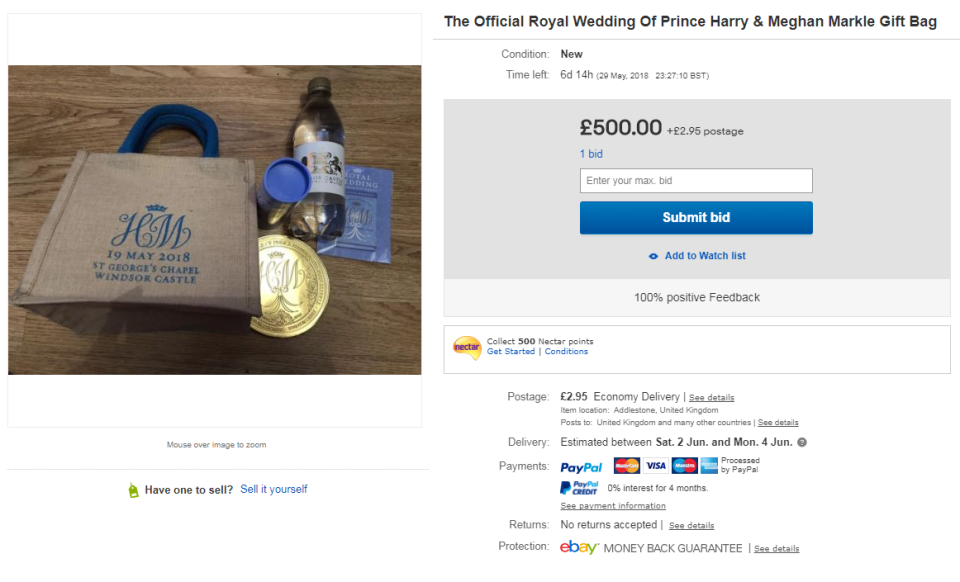 One of the members of the public said, "At the wedding today I received this wonderful gift bag for guests."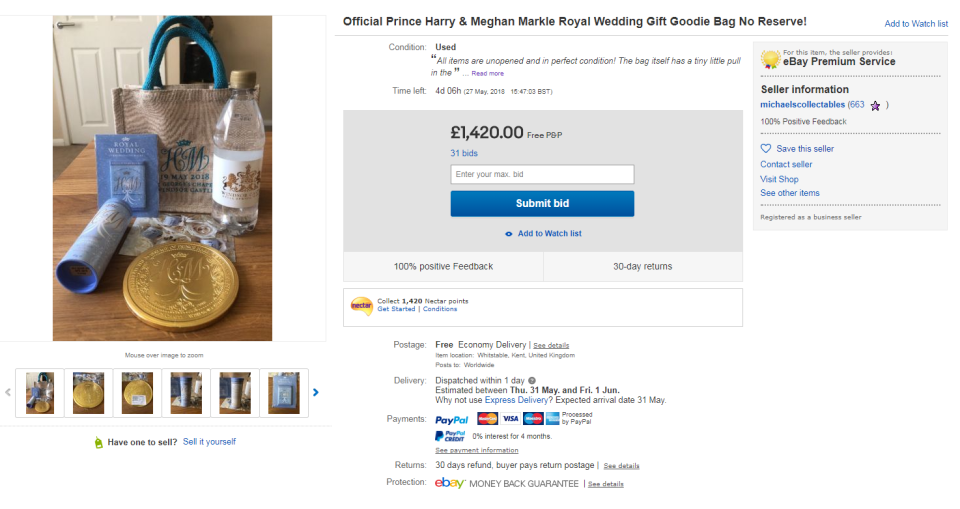 The post said,"I forgot to mention all money raised will go to charity." These gifts have got a lot of attention and bidders wrote that they are buying a piece of history to celebrate a momentous special day for Britain's and the royal family'.
Also Read:When Prince Harry's ex-girlfriends Chelsy Davy and Cressida arrive at royal wedding, see their expression