'Emperor of Kashmir' running for London mayor. This is not a joke
Catch Team
| Updated on: 10 February 2017, 1:49 IST
The candidate
Ankit Love is contesting the London mayoral polls, to be held on 5 May
At 32, he is the youngest-ever candidate for the post
The claim
Love claims to be the \'exiled Emperor of Jammu and Kashmir\'
He wants to get his princely state out of the clutches of \'India and Pakistan\'s illegal occupation\'
More in the story
What are His Highness\'s election promises?
His long list of stunning achievements
"I am the Emperor of Jammu and Kashmir, also known as the Maharaja of Jammu and Kashmir, King of Kashmir, Sultan of Muzaffarabad, Gyalpo of Ladakh. I have many more royal titles."
That's what 32-year-old Ankit Love says in an interview to Rags Martel of ITV. Love is one of 12 candidates running for the post of the mayor of London, for which elections are to be held on 5 May.
Love is the youngest ever candidate for the post. But far more interesting is his bizarre claim of being sovereign exiled emperor of Jammu and Kashmir, who wants his princely state back from the control of India and Pakistan.
He is "leading the resistance of liberal values by diplomatic means" to free his "sovereign state from oppressive illegal occupations".
Martel asked: "How should I address you?"
Love replied: "You can just call me 'dude'."
Martel: "What is your official title?"
Love: "His Highness."
And His Highness behaves like one. Though he may lack the attendant pomp and circumstance in London, he does issue decrees. On 21 April, Emperor Love decreed the 'India-Pakistan Annexation Act 2016 to unite the two feuding states with a vision to end poverty, air pollution and the potential of nuclear war'.
'Emperor as your mayor'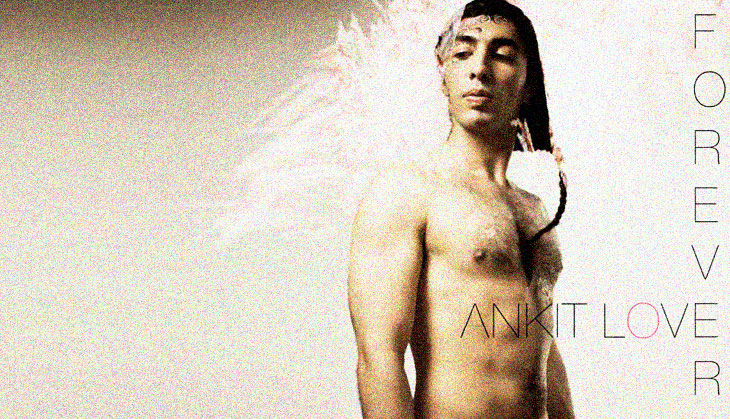 It was in March 2015 that Love "gave oath by God" and received coronation in a spiritual ceremony at the subterranean Akasha Yoga and Meditation Centre at the Cafe Royal Hotel, London, according to his blog.
He 'officially' adopted the title 'His Highness the Maharaja of Jammu and Kashmir', who would be 'the neutral defender of all faiths'. But he 'reigns in exile' with the hope to return soon to the state.
For now, the Emperor is busy mobilising support for himself in the mayoral election. He is personally out on the streets campaigning for his One Love Party, stopping passersby to solicit their vote.
He has been interviewed by ITV, BBC, London Live TV etc. He is also campaigning through social sites. His campaign video has been viewed 170,000 times.
One of his election slogans is: "Vote Ankit Love and have an Emperor as your Mayor. Now you can't beat that".
The man who would be king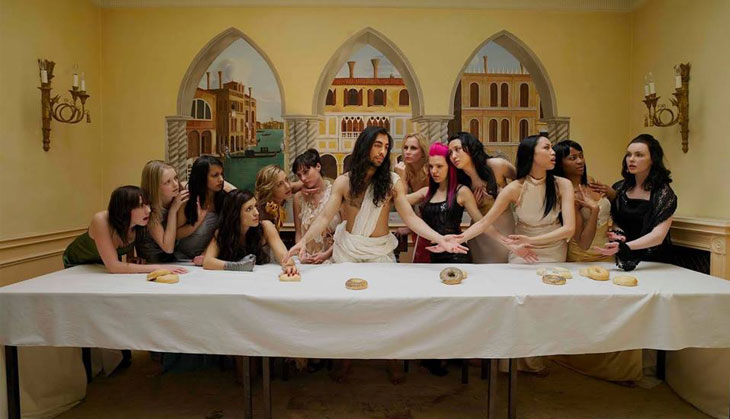 Love is the son of Prof. Bhim Singh, the chairman of the J&K National Panthers Party. He was moved to London in 1989, in view of the deteriorating security situation in the state.
He was sent "with a Sikh bodyguard" to the American Community School in Surrey.
"Ankit Love had to be under the constant protection of a Z-security cover with a platoon of 22 armed guards equipped with MP5s and AK47s," he writes in his blog.
Love says he was "conceived in the winter of 1982 at the Himalayan mountain resort of Patnitop, Jammu and Kashmir" and then born on 7 August 1983 in New Delhi.
Referring to himself in the third person, Love says he is "the merger of the two of the most revered dynasties in the region, the priestly Saraswat dynasty of Afghanistan and the royal Dogra dynasty of Jammu and Kashmir".
"When he was born under armed guard in 1983, his mother named him Love at birth with the prayer that he would bring peace to their war torn nation," the blog states.
Legalising cannabis
Love's main election promises are ending the air pollution in London, building a million homes to end homelessness and, more controversially, the legalisation of cannabis.
The two foremost contenders for the mayor's job are Labour's Tooting MP Sadiq Khan, son of a migrant from Pakistan who drove London buses for a living, and his Tory opponent Zac Goldsmith, the Richmond Park MP.
This hasn't, however, deterred Love from going out and giving it his best shot. He borrowed the 10,000 pounds needed to join the fray, and would need more than 5% of first-choice votes to get the amount back.
The campaign has brought him media visibility. Before foraying into politics, Love made music and even featured in music videos. One of his singles was "a hit on MTV", as per his blog.
His LinkedIn account says his film Whale, and a documentary, Runners,was premiered at the Cannes Film Festival in 2012.
But it is his claim to the throne of Kashmir that has brought him the most attention. In fact, he has put his alleged regal standing front and centre in his campaign.
The king's speech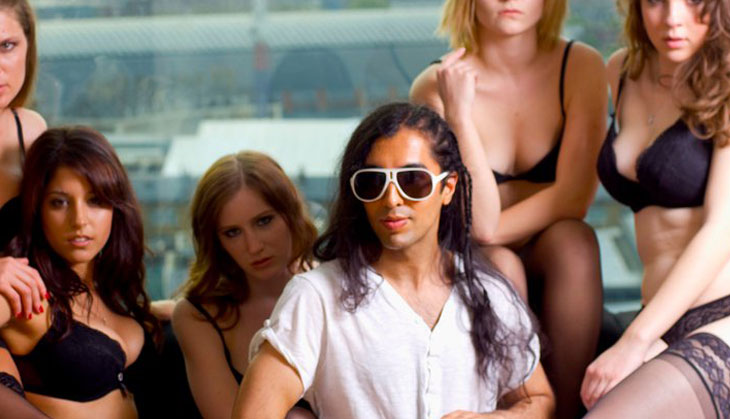 Is he serious about claiming that Kashmir is his kingdom?
"Well, by the law, it already is. You see, I did not actually choose this. I kind of discovered it," he told Catch from London, while citing a Supreme Court ruling that the "signing of Instrument of Accession did not affect the sovereignty of Maharaja over his State".
Love traces his royal lineage to the last Maharaja of Kashmir, Hari Singh, and calls his son Karan Singh, the veteran Congress leader, his uncle.
Though he has given up his Indian citizenship, Love says, he continues to be a J&K citizen.
"In 2009, I had become a British citizen. However, my state subjectship of Jammu and Kashmir would remain intact," Love says.
Meanwhile, his heart continues to bleed to for his "subjects". The last time he visited the state was during the 2010 unrest, and he was deeply moved by what he saw.
The human rights violations in the state "shock" him, and he would try to create awareness about them in Britain, where nobody knows that these have taken place. "It's unbelievable how ignored they are," he says.
He was also left "broken" by the recent killings at Handwara. And he posted this message on Twitter:
"Handwara: Praying for peace baby. Praying for peace. What else is an exiled Emperor to do?"