Mass shooting at Las Vegas music festival leaves over 50 dead, hundreds wounded
Catch Team
| Updated on: 2 October 2017, 17:25 IST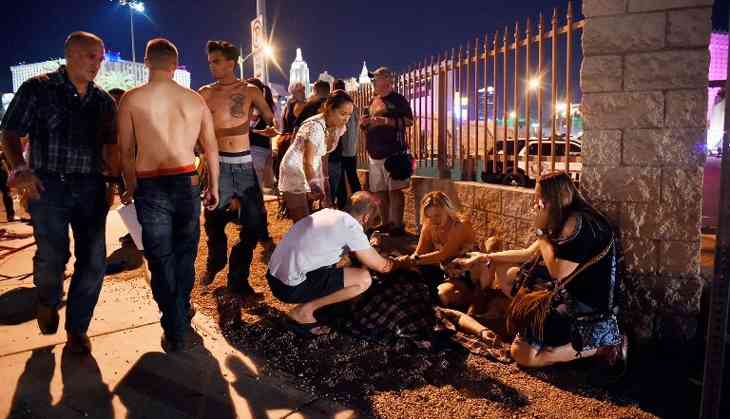 (David Becker/Getty Images/ AFP)
What was meant to be a country music festival at the Mandalay Bay Casino on Las Vegas Boulevard has turned into a bloodbath. Las Vegas Police are currently responding to an incident where a lone gunman opened fire on attendees at the Route 91 Harvest music festival, with multiple casualties expected in the ongoing situation.

The gunman, now identified as 64-year-old Stephen Paddock, was shot dead by police immediately following the shooting. Police have confirmed that he carried out the shooting from the 32nd floor of the Mandalay Bay Casino acros the road.

According to latest reports coming in, at least 50 people are dead, with over 200 injured. Many of the wounded are still in critical condition. Photos and video of the incident show multiple people in critical condition, bleeding profusely.
#REALNEWS UPDATE #MandalayBay
NEW: Police confirm one suspect is down after shooting on the Las Vegas Strip. "We have numerous victims right now" pic.twitter.com/mzo76SqYbo

— STOP TERROR (@S_T_O_P_TERROR) October 2, 2017
The Mandalay Bay Casino has thus far been completely evacuated, with all other hotels in the area currently on lockdown. At present, the iconic Las Vegas strip is eerily empty, with police on the look out for more shooters. Flights in and out of the nearby McCarran International Airport were suspended, but are expected to resume shortly.

Police had identified one female person of interest, a lady of Asian descent named Marilout Danley. Danley was with the shooter shortly before the heinous attack. After being on the lookout for Danley for hours, police have confirmed that they have Danley in custody.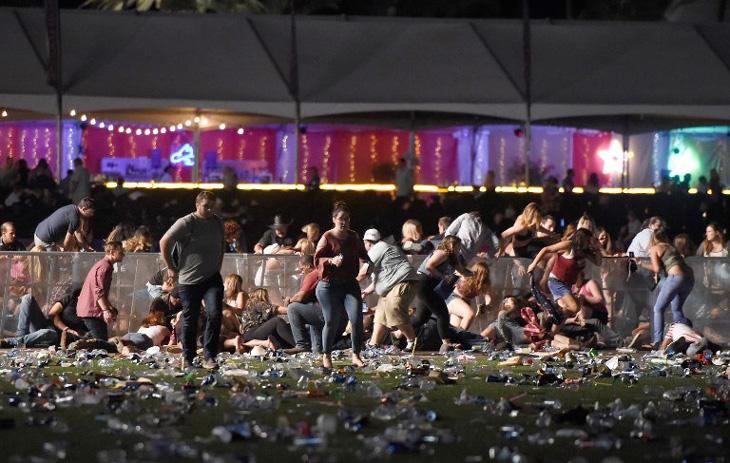 EMBED02- People run from the Route 91 Harvest country music festival after apparent gun fire was heard on 1 October, 2017 in Las Vegas, Nevada. (David Becker/Getty Images/AFP)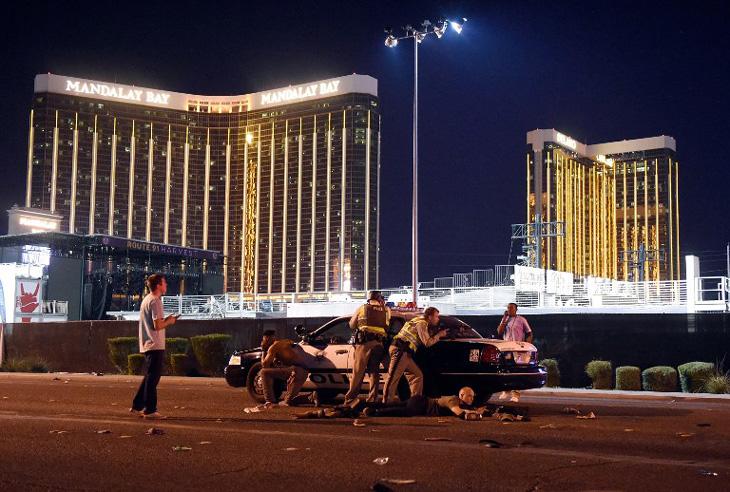 David Becker/Getty Images/AFP
Terrifying witness accounts
According to witnesses, the incident began with what sounded like a cracker going off. Following this, eyewitness statements claim that hundreds of rounds of ammo were pumped into the crowd from gunmen positioned at an elevated location.
Man explains his horrifying account of the Las Vegas shooting
STAY SAFE LAS VEGAS#LasVegasShootings #mandalaybay pic.twitter.com/JKZecj5NpY

— Anni (@anas_hussain13) October 2, 2017
Singer Jason Aldean, who was performing at the time, fled the stage, leading to terrified concert-goers to follow suit. Some witnesses spoke of having to carry wounded victims out of the premises, as the situation quickly devolved into chaos.

In other eyewitness videos uploaded to Twitter, the sound of machine guns can be heard clearly in the background. Poker pro and Instagram celebrity Dan Bilzerian also claimed he'd seen a girl shot in the head as he fled the concert.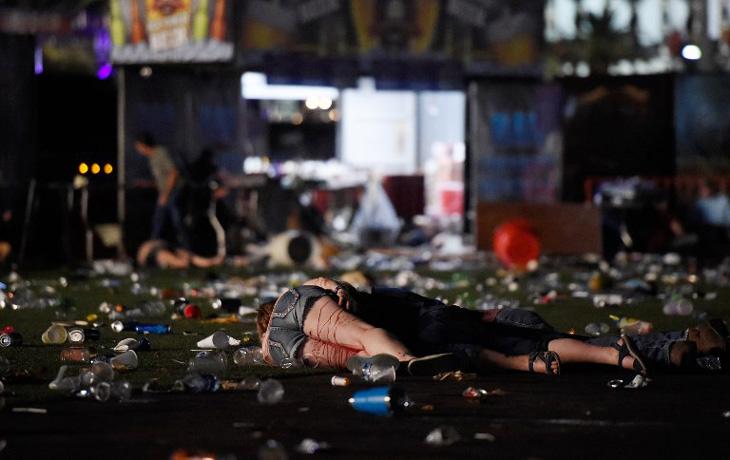 Person lies on the ground covered with blood at the Route 91 Harvest country music festival. (David Becker/Getty Images/AFP)
This story will be updated as the situation develops.