Live-Update: Trump and Kim sign document after meeting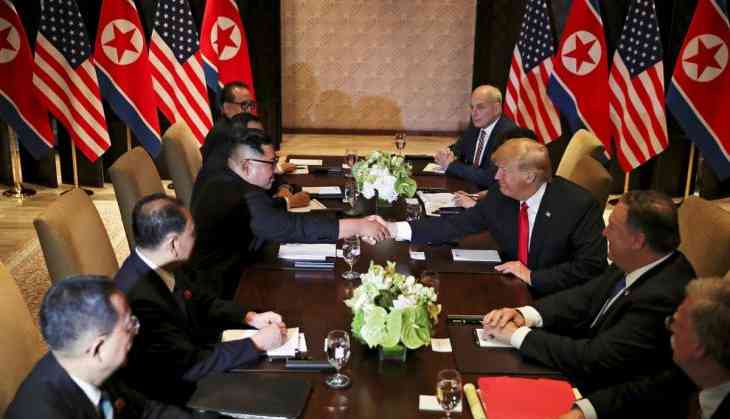 After an initial talk of nearly 40-minutes, US President Donald Trump said that the summit went well, he said, "better than anybody could have expected". Followed by formal exchange, the duo went to sign a document to end the hostile nuclear standoff.
During a post-lunch walk in the garden of Singapore hotel, the Korean leader Kim was seen standing silently beside Trump. Earlier Kim said the meeting to be "a good prelude to peace".
After a small walk break, the duo was seen in Trump's limousine. Trump was busy showing something to the Korean leader at the rear seat.
Trump and Kim walk and talk after lunch. Trump says they're signing something. pic.twitter.com/TVOlMCxjDf

— Jim Acosta (@Acosta) June 12, 2018
In an interaction with a journalist, Trump said, "A lot of progress - really very positive. I think better than anybody could have expected. Top of the line, very good. We're going now for a signing," However, he did not disclose the deal. Trump also added,"We will have a terrific relationship, I have no doubt."
While the Korean leader said,"It was not easy to get here. The past worked as fetters on our limbs, and the old prejudices and practices worked as obstacles on our way forward. But we overcame all of them, and we are here today." Doing a thumbs up to this statement, Trump responded,"That's true."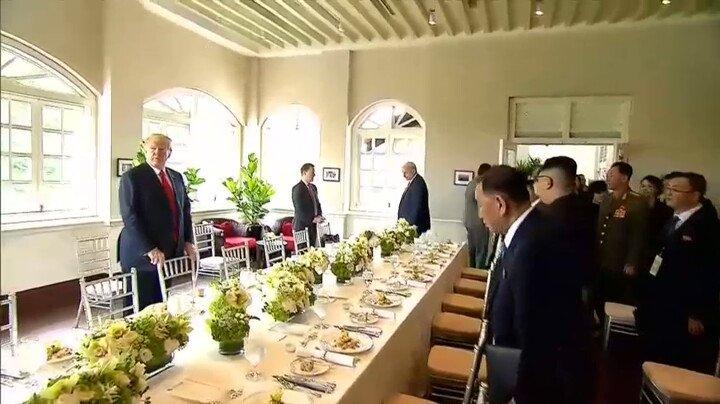 After this statement, the duo went for a one-on-one meeting and that followed their appearance at a balcony waving to cameras. Then they headed for a bilateral meeting along with other members.
Trump opened the meeting with a short and direct message," Mr Chairman, it's a great honor to be with you, and I know we'll have tremendous success together and we'll solve a big problem — a big dilemma — that until this point has been unable to be solved and working together we'll get it taken care of,"
Earlier, after one-on-one meeting Trump addressing the media said, "It's going great. We had a really fantastic meeting, a lot of progress, really very positive. I think better than anybody could have expected — top of the line, really good."
Also Read:Live Update: Historic summit between Kim and Trump underway in Singapore