Korea Summit: When Kim Jong-Un became the first leader to cross border to meet Southern counterpart since 1953; historic moment pics inside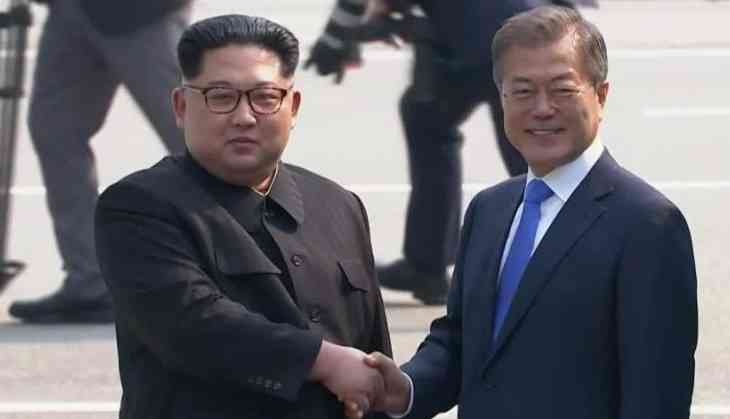 North Korean leader Kim Jong Un met South Korean President Moon Jae-in today morning amidst fortified demilitarised zone. He became the first North Korean leader to cross Korean border post-1953 war.
This is the first step towards ending a decades-long conflict on Korean peninsula. This is a sign that tension that was created because of the nuclear weapons can be reduced. Next week there would be meeting between US President Donald Trump, North Korean leader Kim Jong-Un and South Korean leader Moon Jae-in.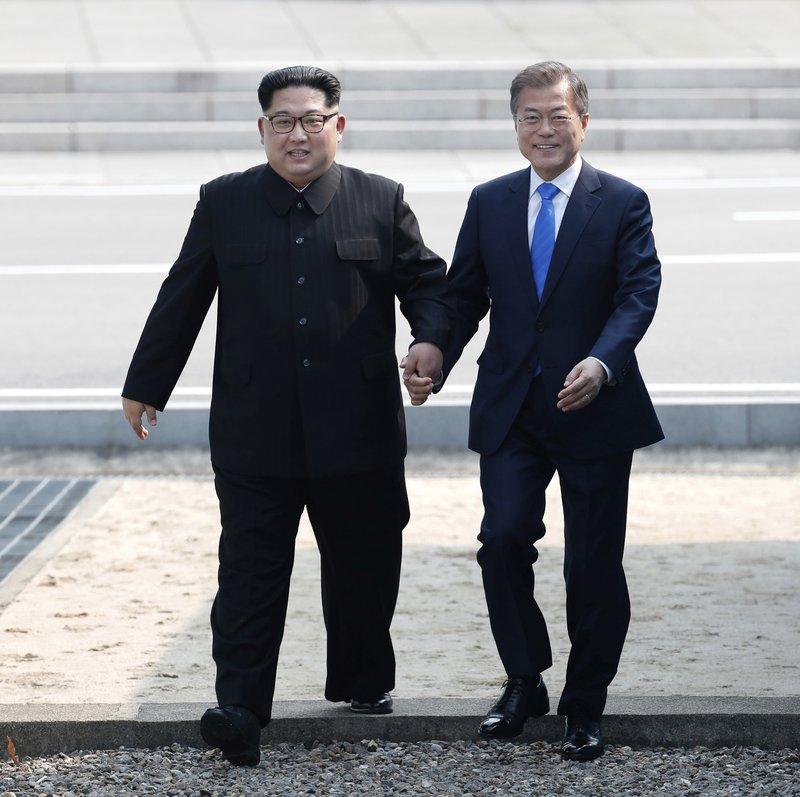 Kim Jong Un and Moon Jae-in
North Korean leader Kim Jong-Un asked President Moon to come across the border and then crossed back into South Korea. While doing so both the leaders were holding hands and smiling. They showed a sign of peace and unity. Kim Jong-Un even joked that he won't anymore disturb South Korea's morning sleep anymore.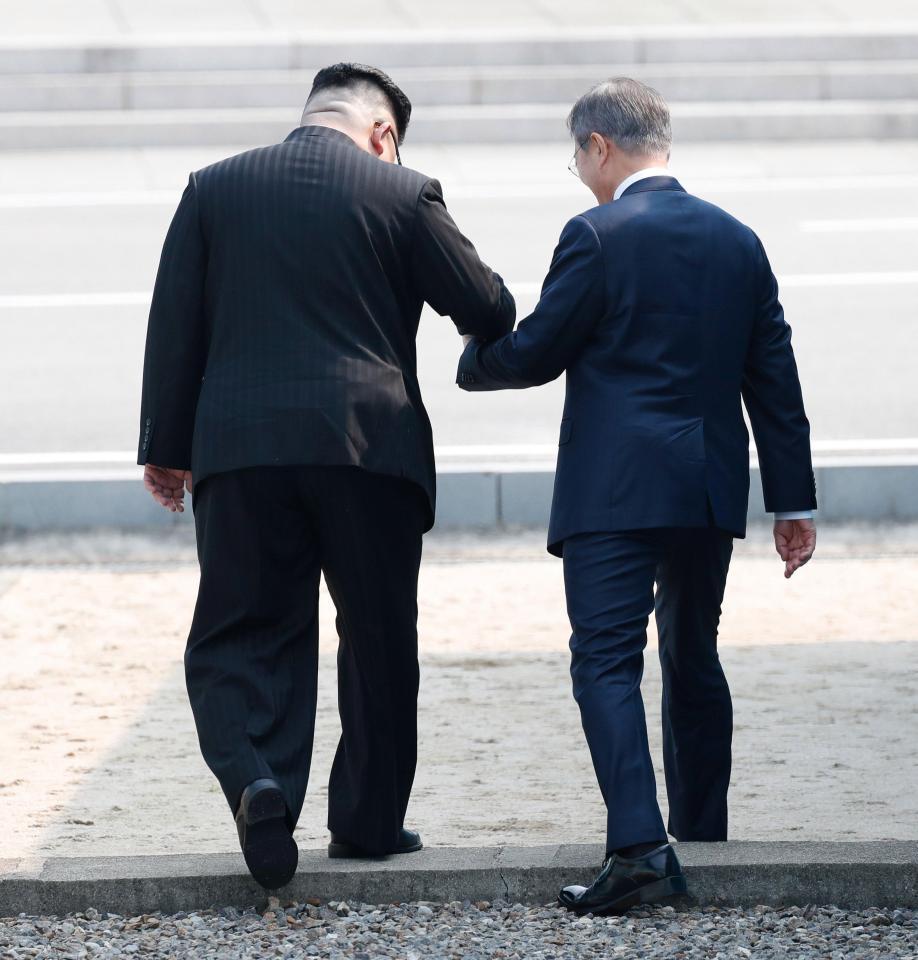 Both the leaders are scheduled to discuss denuclearisation. Trump, Kim and Moon are expected to meet in late May or June.
On Friday morning North Korea's officials released a statement which was about Pyongyang historical summit, "Kim would open-heartedly discuss with Moon Jae-in all the issues arising in improving inter-Korean relations and achieving peace, prosperity and reunification of the Korean peninsula."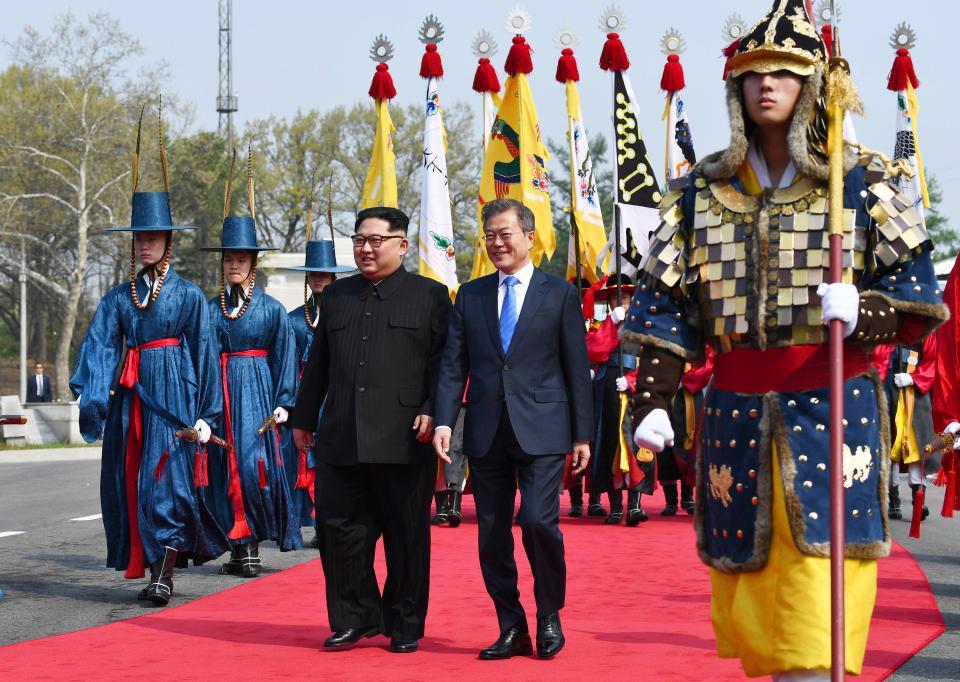 A few days before the Korean summit, Kim suspended nuclear and long-range missile tests. Many people from border area came together to witness this historic event. Korean war ended not in a peace treaty. Nearly 28,500 troops were sent to South Korea by the United States.
Yesterday Trump once again gave a statement, "It could be that I walk out quickly – with respect – but … it could be that maybe the meeting doesn't even take place."
Also Read:Kim Jong-Un didn't closed North Korea nuclear site, it collapsed and could cause extreme radiation: Chinese study