Gorilla who mastered sign language, Koko, dies in California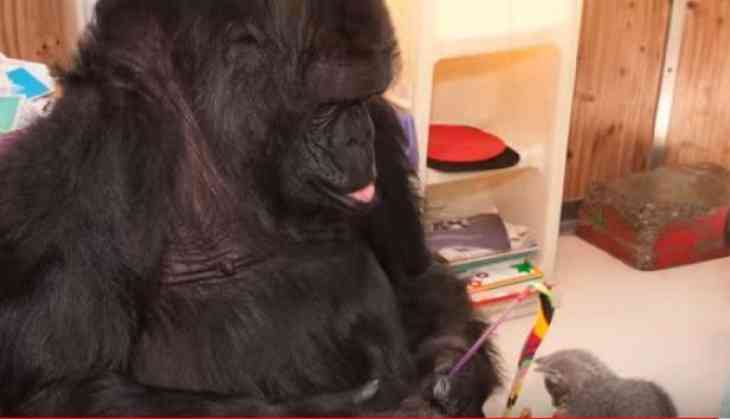 The 46-year-old female gorilla named Koko who understood sign language died while asleep at a foundation in Santa Cruz mountain California.
Born in 1971 at the San Francisco Zoo, Koko and an American animal psychologist Dr Francine Patterson developed a lovely relationship. She taught the gorilla sign language which later became the part of Stanford University project in 1974.
Koko's ability to understand sign language opened minds of million who previously thought that animals-man can never live together.
Because of her remarkable ability to understand language, she appeared in a lot of documentaries and even in National Geographic. She was even featured in the cover picture which said the 'animal had taken of itself in a mirror'.
To honour the mighty giant, the foundation has decided to launch a sign language application featuring Koko that would help gorillas and children.
In 2016, Koko and Flea, bassist for the Red Hot Chili Peppers, teamed up in an Instagram video.
Also Read:Melania Trump wears 'I really don't care, do u?' coat on visit to migrant children, sparks controversy