Is WhatsApp the latest to fall prey to Chinese government's censorship?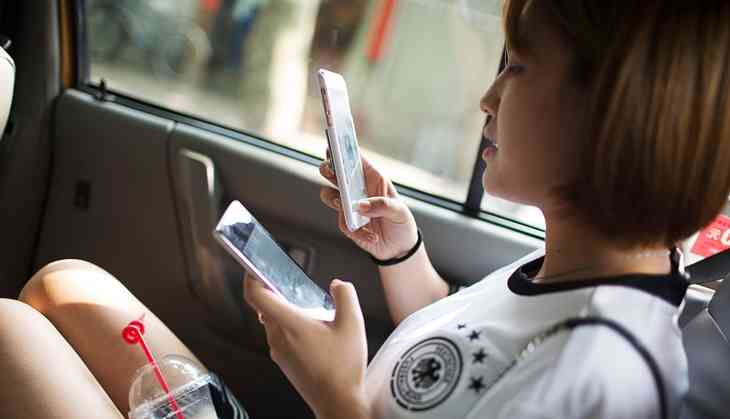 (Chen Ronghui/VCG via Getty Images)
In recent weeks, the Chinese government has been clamping down on the internet and internet-based services, and the latest casualty seems to be WhatsApp. While the Chinese government hasn't officially come out and said whether it is blocking the messaging app or not, Chinese WhatsApp users are facing trouble using the app to send texts, photos, videos, etc.
Unsurprisingly, this comes just as the 19th Party Congress - a meeting in which top national leadership positions are decided - is around the corner. In the run up to this meeting – which happens every five years – there is generally a tightening of control over the internet. In addition to WhatsApp, sites that host popular foreign television shows have been forced to take videos down, and even the tools that were being used to bypass the censors have been full of disruptions.
Even the death of Nobel laureate Chinese dissident Liu Xiaobo highlighted this, with social media posts, group chats, and even private messages about his death being blocked.
WeChat over WhatsApp?
In a recent report on internet censorship, Freedom House, a free speech advocacy group had said that WhatsApp was blocked in 12 countries, far more than any other messaging app. Facebook has increasingly faced troubles breaking into the most-populous country. The world's largest social network, Facebook, was blocked back in 2009 after ethnic unrest in Western China. Next up was its popular photo sharing social network Instagram that was banned in 2014 following protests in Hong Kong. And now, in 2017, WhatsApp looks set to go the same way.
In fact, in recent months, many VPNs had been removed from app stores or completely shut down, eliminating ways to bypass censors. All of this shows a desire by the Chinese government to have total control over how the internet is used in the country.
At the moment in China, homegrown messaging service WeChat is far more popular than the American messaging app WhatsApp. WeChat boasts of over 900 million users, far more than WhatsApp. In recent times though, the tide was turning. Chinese citizens, like many others across the world, were increasingly becoming worried about their privacy. Hence, a marked shift towards WhatsApp and its end-to-end encryption, and away from WeChat which routinely monitors conversations.
Seeing this as a possible means to escape government scrutiny, the Chienese government seems to have moved to curb WhatsApp. Telegram, which was popular with human right lawyers in the country, was also banned.
WhatsApp isn't alone
WhatsApp isn't the only app or website that has been banned in China. In fact, there is a treasure trove of websites and apps that do not work courtesy of the Great Firewall of China - the system developed by the Chinese Ministry of Public Security. This was developed to control those website deemed 'dangerous' to Chinese citizens.
Some of these websites and apps are: Facebook, Twitter, Instagram, Pinterest, Tumblr, Snapchat, Picasa, WordPress.com, Blogspot, Blogger, Flickr, SoundCloud, Google, Google Play, The New York Times, Finacial Times, The Wall Street Journal, The Economist Bloomberg, Reuters, Netflix, Youtube, Vimeo, Google News, Daily Motion, many pages of Wikipedia, Wikileaks.