In pictures: Muslims the world over celebrate Eid-ul-Fitr
Muslim men participate in a group prayer service during Eid al-Fitr, which marks the end of the Muslim holy month of Ramadan, in Bensonhurst Park in the Brooklyn, New York. (Drew Angerer/Getty Images/AFP)
Millions of Muslims all around the world marked the end of Ramzan and celebrated Eid-ul-fitr as the new moon crescent was sighted. The holy month of Ramzan is characterised by strict fasting, where the faithful fast from dawn to dusk, in a display of sacrifice and devotion.

While the new moon crescent was sighted as early as Saturday in some countries, Muslims in many other countries had to wait an extra day to finally end their month of fasting.

Eid marks an end to fasting, and the beginning of days of festivities and celebration. Greetings of "Eid mubarak" are exchanged, as young and old alike dress up in their finest clothes, offer prayers, buy gifts and distribute sweets and food amongst friends and family.

With the whole of the Muslim world celebrating the auspicious day, here are some of the best photographs of Eid celebrations from all over the world.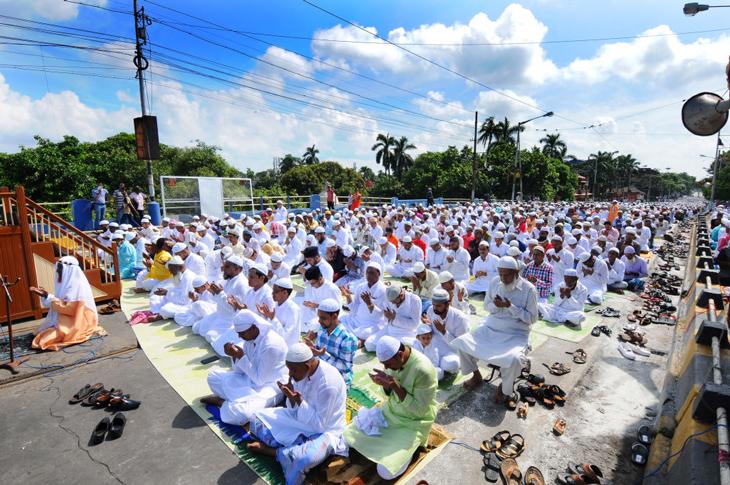 Indian Muslims offer prayers during Eid al-Fitr at Kolkata Fly Over on June 26,2017 in Kolkata,India. Muslims around the world are celebrating the Eid al-Fitr festival, which marks the end of the fasting month of Ramadan. (Debajyoti Chakraborty/NurPhoto via Getty Images)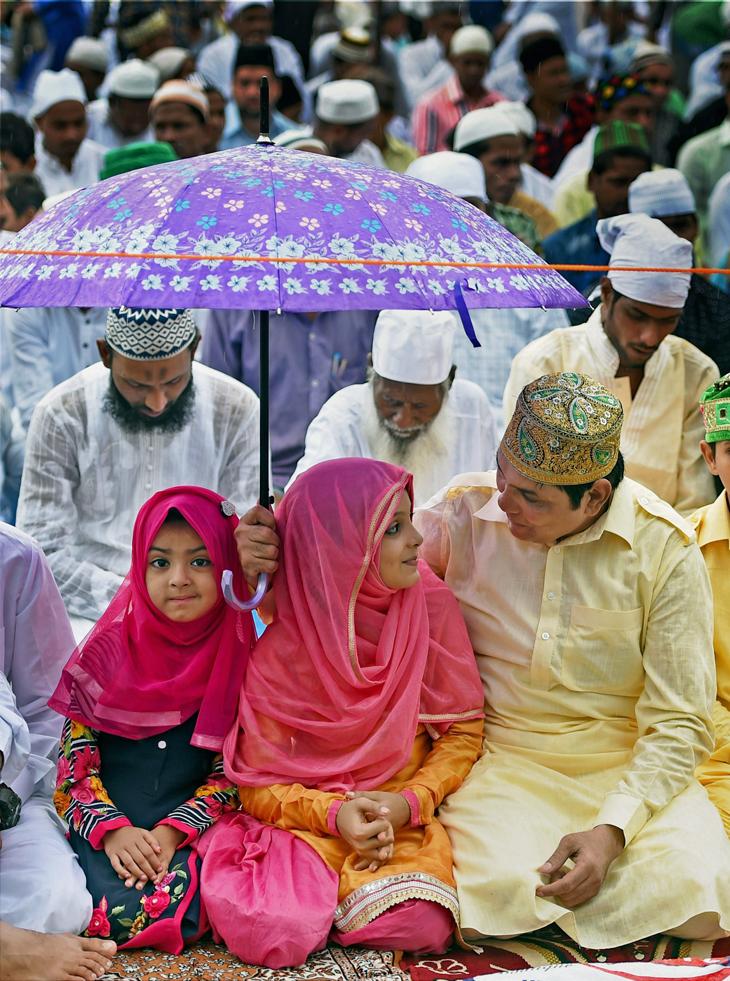 Muslims offering namaz outside the Bandra railway station on the occasion of Eid-ul-Fitr in Mumbai on Monday. (PTI/ Shashank Parade)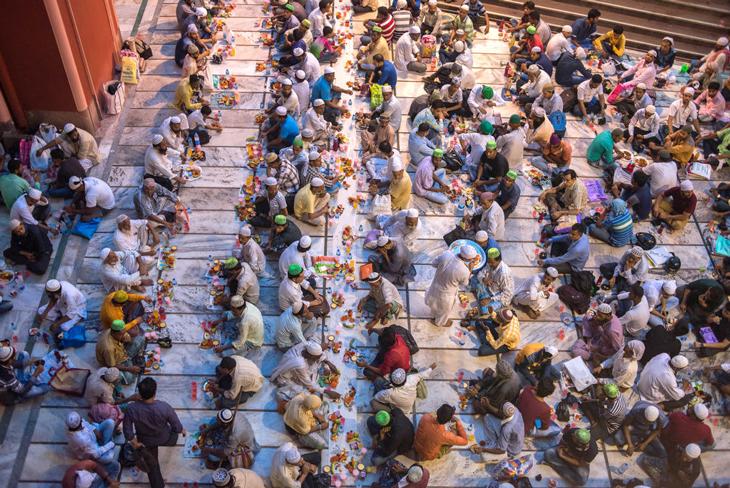 After keeping a day long fast, all the Muslim Devotees are having their food in a group at the Nakhoda Masjid premises. Kolkata, India. (Sushavan Nandy/NurPhoto via Getty Images)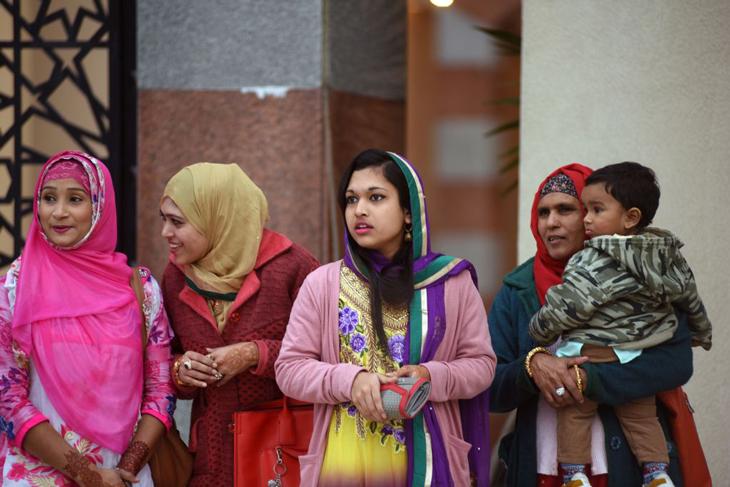 Muslims prepare to perform Eid al-Fitr prayer, at the Islamic Cultural Center in Buenos Aires, Argentina on June 25, 2017. (Mariano Sanchez/Anadolu Agency/Getty Images)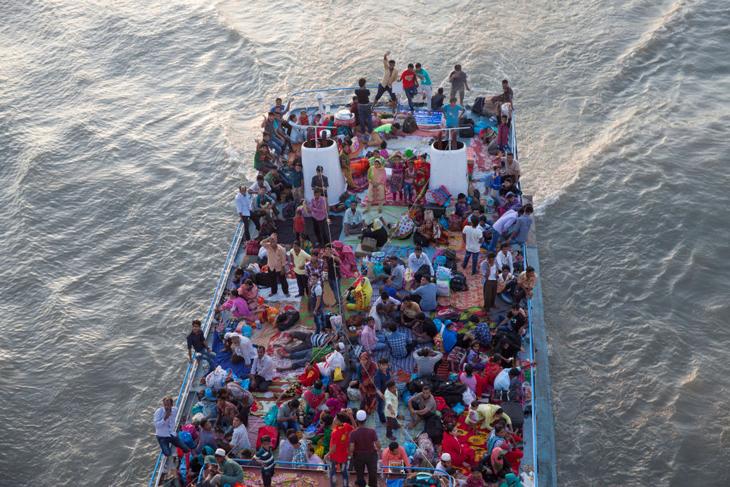 Homebound passengers ride on the launch and to go their village home form Sadarghat Launch terminal they also gather on ferries as to travel to villages ahead of the Eid al-Fitr festival, at Sadarghat, Dhaka, Bangladesh. (Monirul Alam/NurPhoto via Getty Images)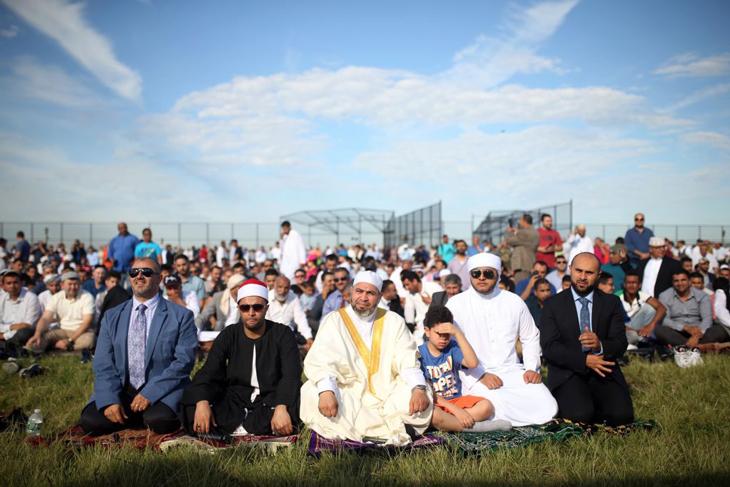 Muslims gather to perform Eid-al-Fitr prayer in Bensonhurst Park of Brooklyn borough in New York, United States. (Mohammed Elshamy/Anadolu Agency/Getty Images)