In pictures: 3,000-year-old pyramid discovered in Kazakhstan, not Egypt!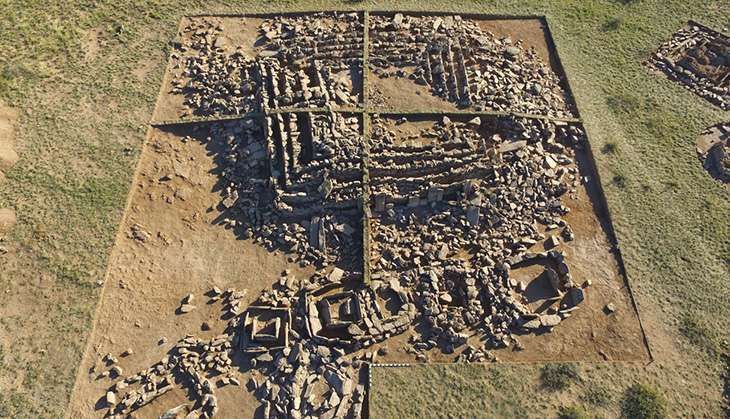 When you think of ancient pyramids, Kazakhstan is not the first place that comes to mind. However, a team of archaeologists from the country's Karaganda State University have just discovered a pyramid-shaped structure that dates back over 3,000 years.
Discovered near the city of Karaganda, in the Saky Arya region, the archaeologists revealed that it comprises stone, earth and fortified slabs. Unlike a conventional Egyptian pyramid, this one consists of six rectangular stepped layers. The top of the pyramid, rather than being pointed, is flat.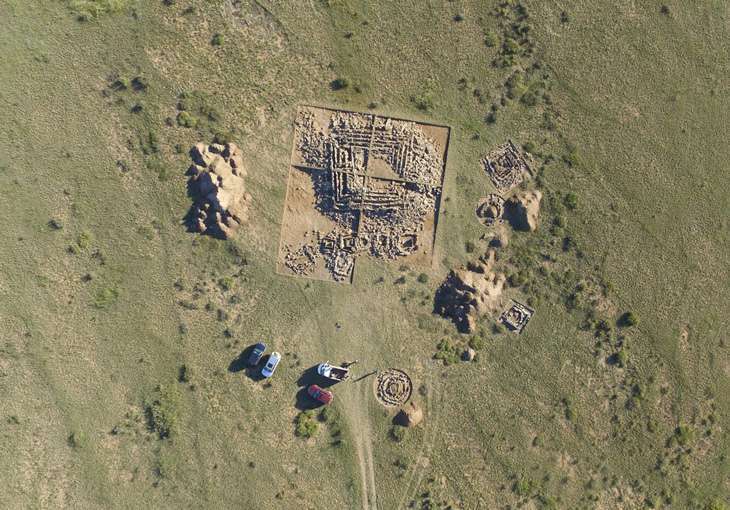 An aerial view of the site (Photo: Courtesy Viktor Novozhenov)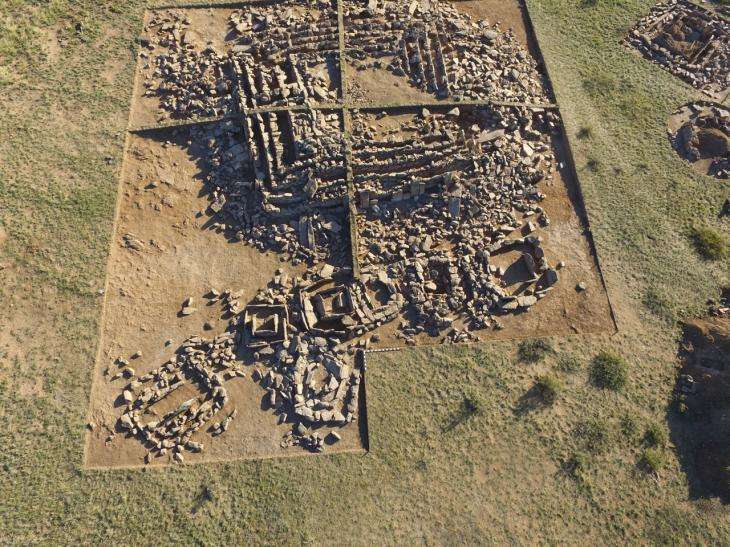 Photo: Courtesy Viktor Novozhenov
While not as old as some of Egypt's pyramids, with the oldest Egyptian pyramid in Sakkara dating back to 2611 BC, the Kazakhstan structure does have one major similarity with its Egyptian counterparts - its purpose.
Like the structures in Egypt, this pyramid was also used for burial. Viktor Novozhenov, a member of the KSU team, revealed that they'd found a mausoleum within the structure.
While the mausoleum was smaller than usual for a pyramid, standing at around 2 metres tall and measuring 14 by 15 metres in size, researchers speculate that it was used for the same purpose as mausoleums in Egypt.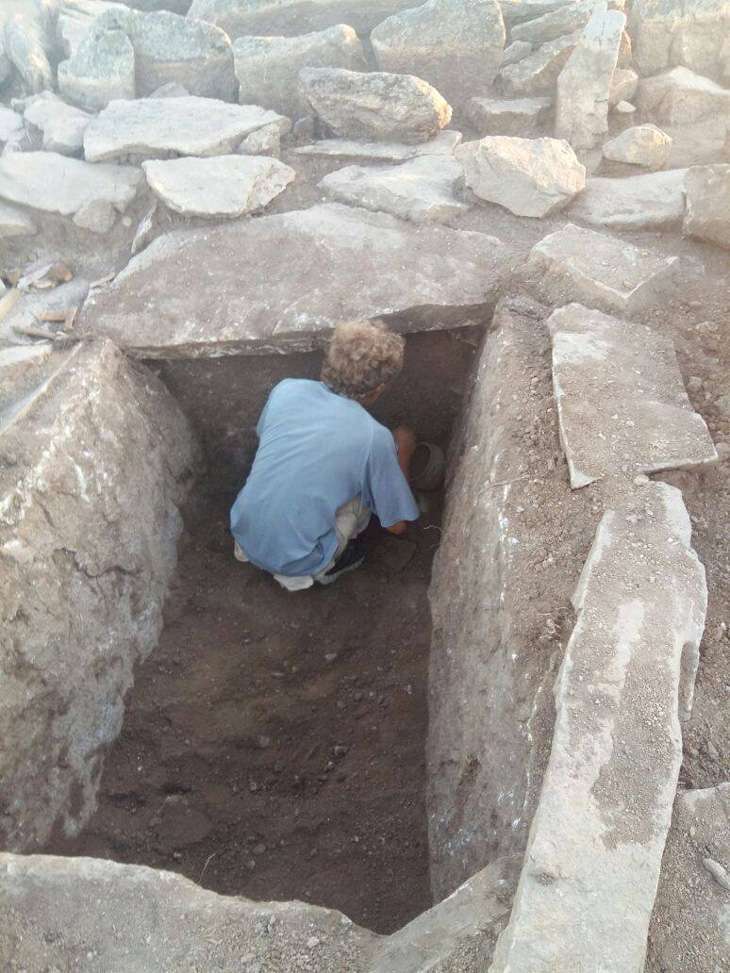 A member of the team helping with the excavation (Photo: Courtesy Viktor Novozhenov)
In fact, while little is known about the civilisation that built the structure, they are known to have used similar mausoleums to bury their royalty.
The burial chamber inside had been sacked prior to the discovery. While no human remains have been found, the team did find pots, bronze relics and even a knife.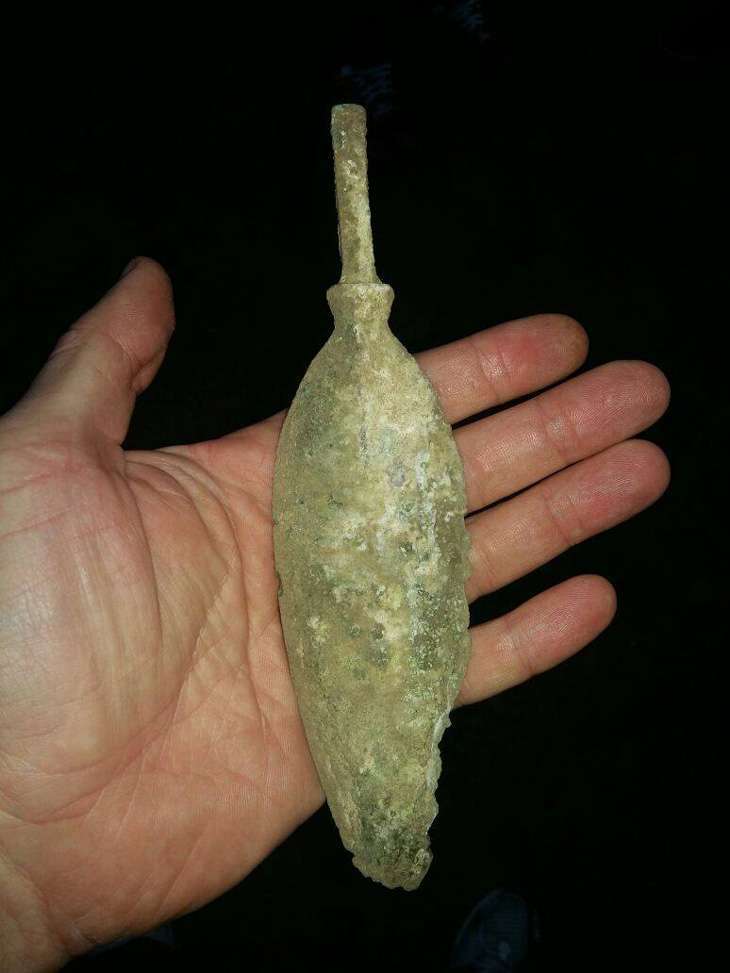 A knife found at the site (Photo: Courtesy Viktor Novozhenov)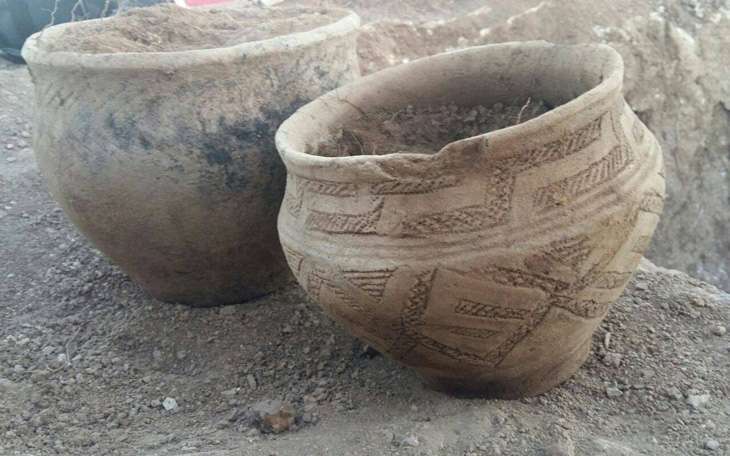 Pottery from the period was also recovered from the site (Photo: Courtesy Viktor Novozhenov)
With excavations still ongoing, the team hope to shed more light on the mysterious civilisation that built this structure.