In photos: Manchester attack kills 22, more than 50 injured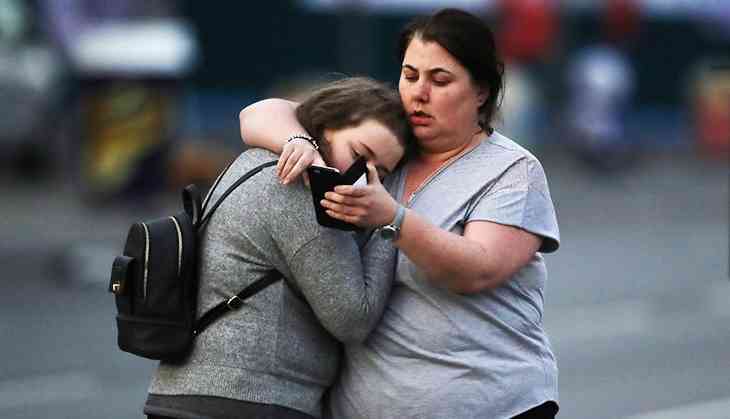 Ariana Grande concert attendees Vikki Baker and her daughter Charlotte, aged 13, leave the Park Inn where they were given refuge after last night's explosion at Manchester Arena on 23 May, 2017 in Manchester, England. (Christopher Furlong/Getty Images)
At least 22 people have been killed and 50 injured in a suspected terrorist bombing at Ariana Grande's concert in Manchester.
The Manchester Arena has a capacity of 21,000 and is one of the largest music venues in Europe. The attack took place in the foyer area at the end of the concert.
"One of the witnesses said that he could see nuts and bolts strewn on the floor of the foyer after the attack, which would suggest a nail bomb was involved", reports The Guardian.
British police counter-terrorism network and the domestic security service, MI5 is carrying out an investigation on the attack.
The blast is the worst terror incident in Britain since the 7/7 bombing in 2005 which hit London's transport network, killing 52 people.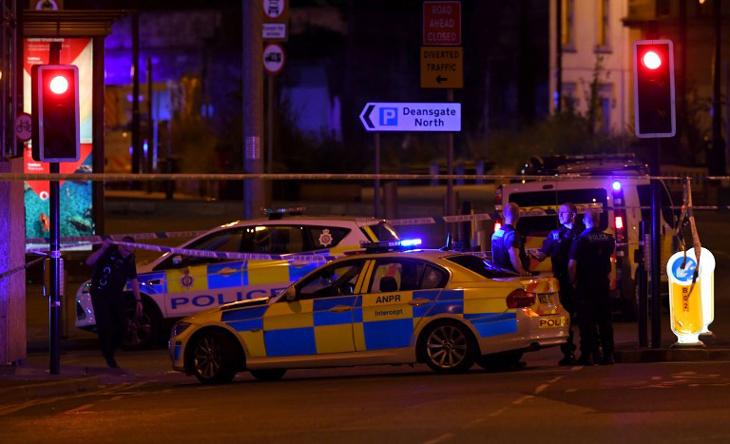 Police deploy at scene of explosion in Manchester, England, on 23 May, 2017 at a concert. (AFP PHOTO / Paul ELLIS)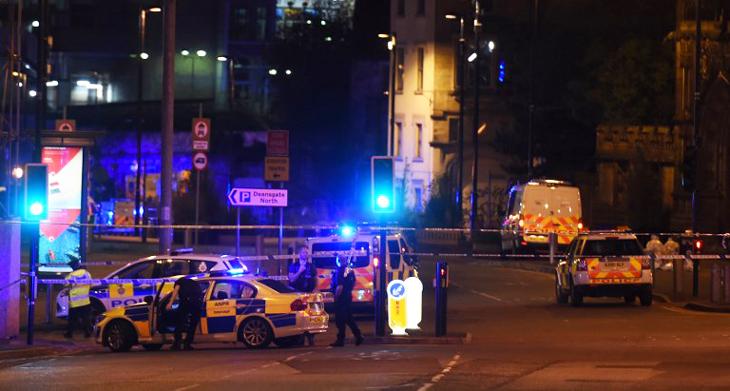 British police said early May 23 there were (AFP PHOTO / PAUL ELLIS)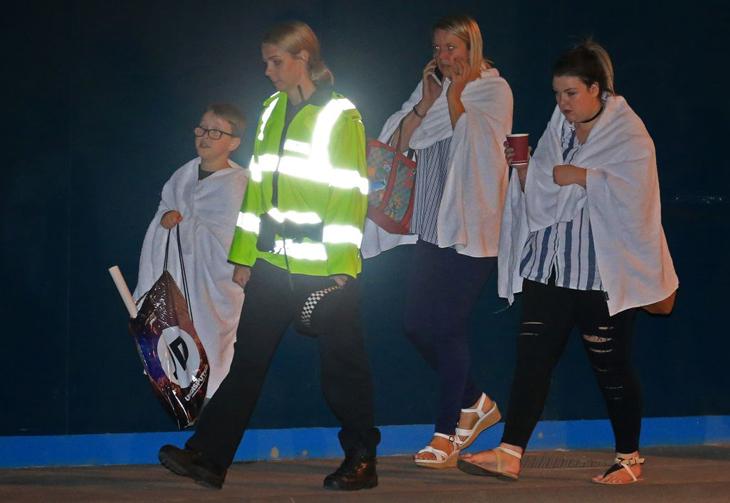 A British police officer escorts walking casualties away from the Manchester Arena stadium in Manchester, United Kingdom on 23 May, 2017 (Lindsey Parnaby/Anadolu Agency/Getty Images)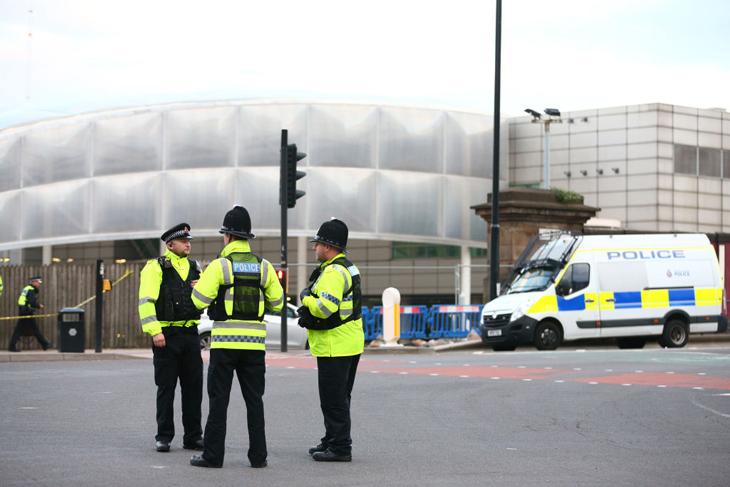 Police officers stand at the Miller Street and Corporation Street Crossroads, in front of the Manchester Arena on 23 May, 2017 in Manchester, England. ( Dave Thompson/Getty Images)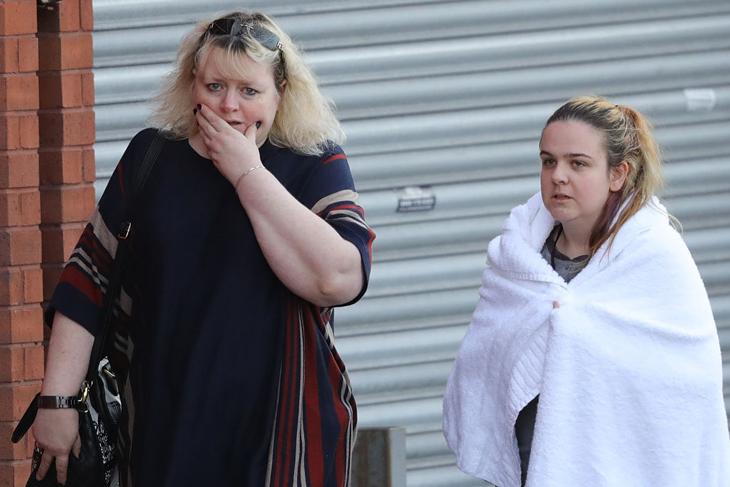 Ariana Grande concert attendees leave the Park Inn Hotel where they were given refuge after last nights explosion at Manchester Arena on 23 May, 2017 in Manchester, England (Christopher Furlong/Getty Images)
Photo Curation By Sehar Qazi
Text by Sehar Qazi