In photos: Iraq celebrates as Mosul is liberated and IS withdraws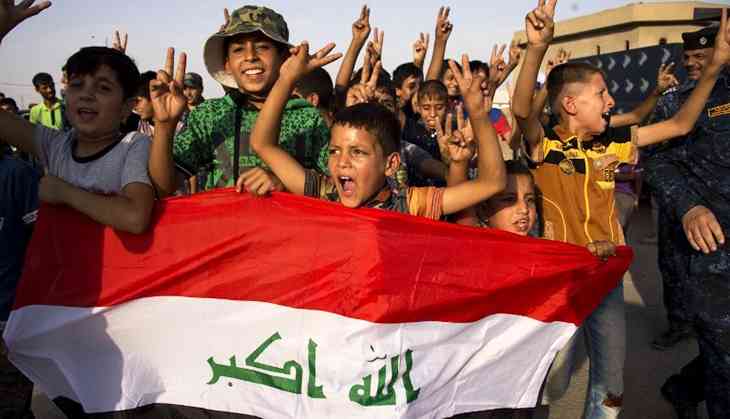 Children holding Iraq's national flag react as Iraqi forces celebrate in the Old City of Mosul ( AFP PHOTO / FADEL SENNA)
In the three years since they took over the Iraqi city of Mosul, the Islamic State (IS) has held the city as the jewel in its crown. As the largest city under IS control, its capital, and the site where Abu Bakr al-Baghdadi declared his caliphate, the significance, both symbolic and tactical, of Mosul cannot be overstated. So when Iraqi forces finally seized the city, it was only a matter of time before formal victory over IS was declared. And just yesterday, Iraqi Prime Minister Haider al-Abadi formally declared absolute victory against the Islamic State

In a statement issued by Abadi, he announced "the end and the failure and the collapse of the terrorist state of falsehood and terrorism which the terrorist Daesh announced from Mosul."

However, it must be noted that while the military campaign in Mosul is over, the humanitarian crisis in Iraq still continues unabated. The city remains in ruins, with more than 5,000 buildings damaged, thousands of people dead or wounded, and almost a million rendered homeless. In this vacuum created by the years-long struggle between IS and Iraq, it remains to be seen whether the return to normalcy will be straightforward.

Additionally, while the capture of the second-largest city in Iraq is a considerable blow to IS, it does little to eradicate their presence from the region. The Islamic State continues to hold considerable territory in the region.

Nonetheless, Iraqi citizens were seen celebrating the victory, a rare victory in troubled times. These photos capture the celebratory mood.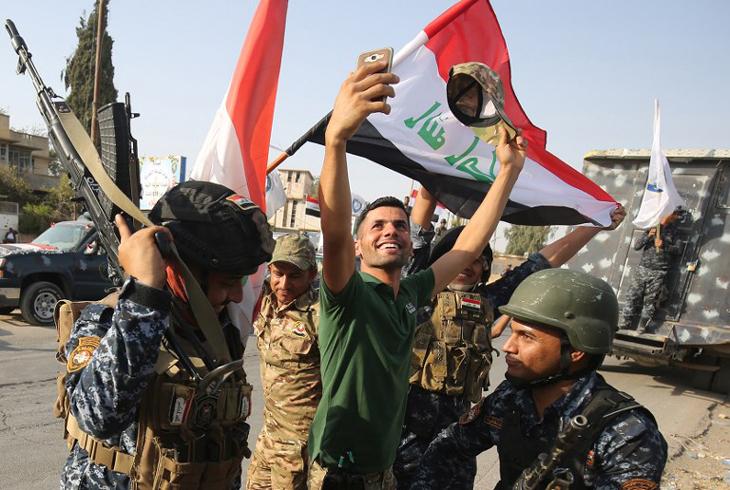 An Iraqi man takes a selfie with federal police members as they celebrate in the Old City of Mosul after the government's announcement of the (AFP PHOTO / AHMAD AL-RUBAYE)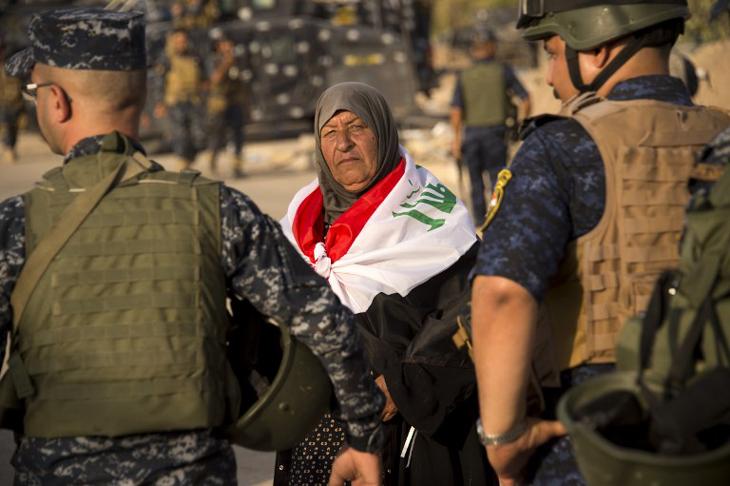 An elderly woman draped in Iraq's national flag looks on as she stands by Iraq's federal police members celebrating in the Old City of Mosul after the government's announcement of the (AFP PHOTO / FADEL SENNA)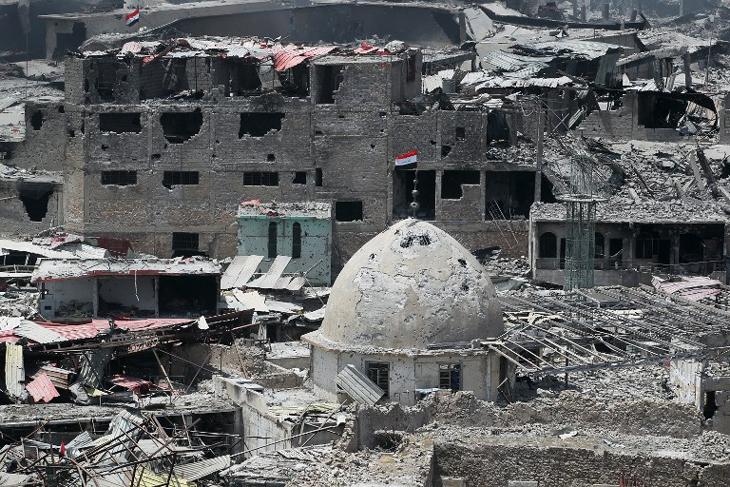 A picture taken shows a general view of the destruction in Mosul's Old City. (AFP PHOTO / AHMAD AL-RUBAYE)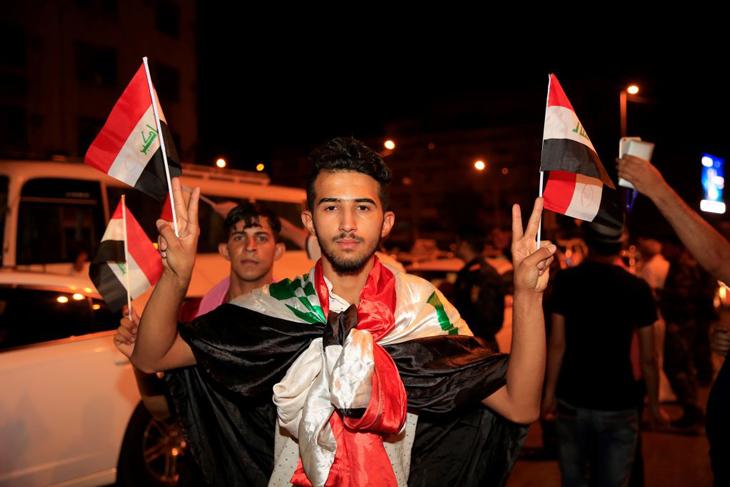 People celebrate after Mosul completely freed from Daesh at al-Tahrir square in Baghdad, Iraq. (Murtadha Sudani/Anadolu Agency/Getty Images)