Imran Khan, Nawaz Sharif face-off turns into an anti-climax: Pakistan SC restores order for now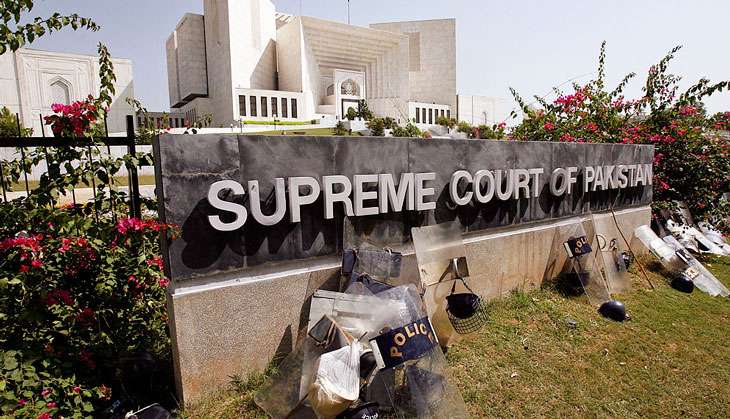 Warrick Page/Bloomberg News
In the end, it turned out to be an anti-climax.
The much awaited and talked about confrontation between Imran Khan and his Pakistan Tehrik-e-Insaf (PTI), who had threatened a 'lockdown' of Islamabad on 2 November, and Nawaz Sharif's PMLN government, which was determined to prevent it, ultimately petered out.
Both bowed to the majesty of the law, in this case, the Supreme Court that moved swiftly to remove the basic cause of Imran Khan's agitation.
A five-judge bench of the Supreme Court headed by Chief Justice Anwar Zaheer Jamali agreed to form a commission to probe the Panama Papers leaks after both the PTI and the PMLN consented to it.
The court asked both parties to submit their Terms of Reference (ToRs) for the commission. In case the two parties did not come to a consensus on the ToRs, the court itself would decide the terms.
Moreover, the commission will report to the Supreme Court, and hold powers equal to it and its decision will be considered as the court's ruling and be binding upon all parties.
Significantly, the court ruled that hearings would be held on a daily basis.
Earlier, in May 2016, the Chief Justice Jamali had turned down the government's request to form a commission on the grounds that the scope of the government's proposed commission was too limited, the ToRs were too wide and it would take years to conclude proceedings.
The bones of contention
The Panama Papers had revealed that PM Sharif's children, Maryam, Hasan and Hussain, had acquired large properties abroad through a company called Mossack Fonseca.
Against the backdrop of the SC proceedings, Imran has decided to convert the 2 November 'lockdown' of Islamabad into a 'thanksgiving' celebration at the designated Parade Ground.
While some have termed this as another 'U-turn' by Imran, in reality, the SC decision has been god-sent for him.
For one thing, his objective of a 'lockdown' was either Nawaz's resignation or Nawaz subjecting himself for investigation, something that he had been avoiding for the past seven months.
With the SC stepping in, Nawaz now cannot escape investigation. Any attempt to dilly-dally on the ToRs will result in the SC formulating its own terms. No wonder Imran stated, "I am elated that the investigation into Nawaz Sharif's (alleged corruption) will begin day after tomorrow."