Imran Khan Exposed Again: Every year 1,000 young Sindhi Hindu girls abducted, forcibly married, converted to Islam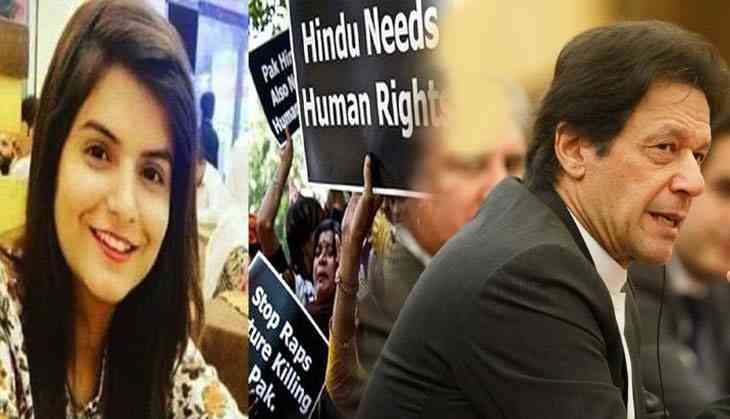 Hindu girl murder in Pakistan
Pakistan Prime Minister Imran Khan is in the dock again for religious persecution of minorities in Pakistan. The murder of a Sindhi Hindu girl, Namrita Chandni in her hostel room has once again highlighted the plight of minorities, especially that of Hindus, who battle everyday humiliation, kidnapping and even forceful conversion to Islam.
Hindu girls living in fear
Every year, around 1,000 young Sindhi Hindu girls between the age of 12 and 28 are abducted, forcibly married and converted to Islam, US-based Sindhi Foundation has said.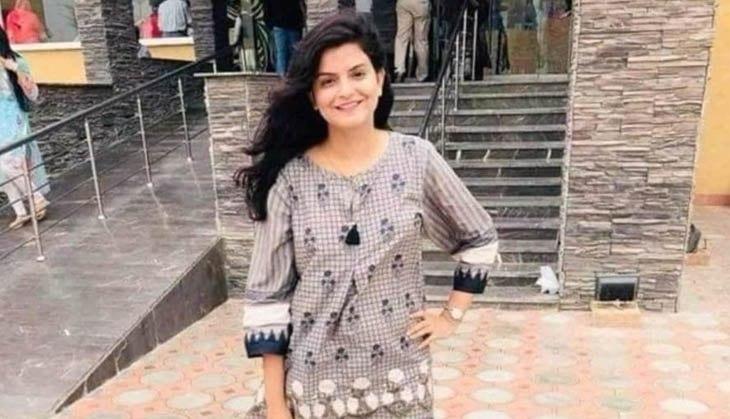 Namrita Pakistan
Many cases go unreported
According to Pakistan's own human rights commission, from January 2004 to May 2018, there were 7,430 cases of such abductions of Sindhi girls in Pakistan. The actual number is estimated to be much higher as most of the cases go unreported.
Religious conversion of Sikh girl
The recent incident of abduction, forcible marriage and religious conversion of a Sikh girl of Nankana Sahib is a telling example of what minorities go through in Pakistan. Jagjit Kaur daughter of the Granthi of Nanakana Sahib Gurdwara, the birthplace of Shri Guru Nanak Dev, in Pakistan, was allegedly abducted and forcibly converted to Islam after her marriage to a Muslim man.
Imran Khan can't turn his back on minorities
Imran Khan keeps hurling unsubstantiated allegations against India for so-called "mistreatment of minorities in India, particularly Muslims". But in reality, Pakistan has refused to take steps to stop the persecution of religious minorities in Pakistan.
Rape, forced conversion to Islam appear a normal
Islamabad has also reportedly been discriminating against its religious minorities which is manifested in various forms of targeted violence, mass murders, extrajudicial killings, abduction, rapes, forced conversion to Islam, etc., making the Pakistani Hindus, Christians, Sikhs, Ahmadiyyas and Shias one of the most persecuted minorities in the region.
(With ANI inputs)
Also Read - Pakistan: Protest held in Karachi against murder of Hindu girl