This is how Priyanka Chopra reacted to Donald Trump's immigration ban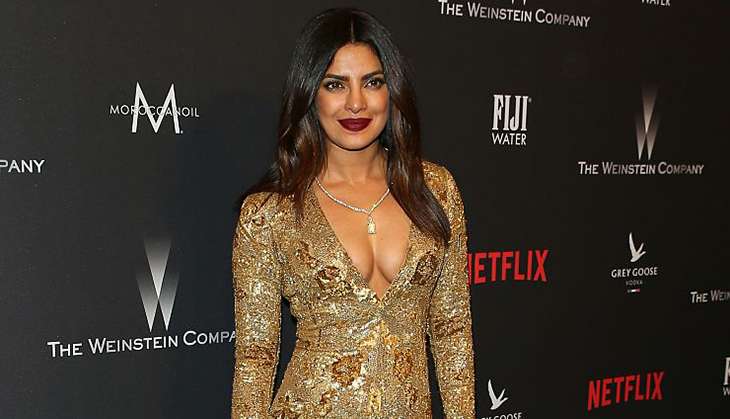 The opposition against US President Donald Trump's immigration ban on citizens from seven Muslim countries is increasing unabated.
Priyanka Chopra as the goodwill ambassador of UNICEF has displayed anguish over the ban."This has deeply affected me.", the 34-year old Quantico actress said.
"As a global citizen, this has deeply affected me. All of the 'banned' countries are places where a lot of UNICEF work is going on, where children are suffering the most.", she posted on her LinkedIn profile.
The actress said the "anger, frustration and helplessness" that followed Trump's order temporarily barring citizens from the seven countries from entering the United States was justified.
A temporary immigration ban has been imposed by President Donald Trump in the US, raising a number of voices against the executive order signed recently.
The entry of refugees to the US has been barred for 120 days and an indefinite ban has been imposed on refugees from Syria .
A 90-days ban has also been placed on citizens of seven predominantly Muslim countries, including Iran, Iraq, Libya, Somalia, Sudan, Syria and Yemen.
"Please join me in making our voice stronger so that globally, our children are not discriminated against on the basis of their religion and do not have to bear the brunt of a political witch hunt," the "Quantico" actress said urging others to speak out against the ban.
Earlier, Uber's CEO Travis Kalanick stepped down from Trump's Economic Advisory Council after criticism developed over his ties with the new administration and people started boycotting the company.