How media outlets from around the world are reacting to the presidential campaign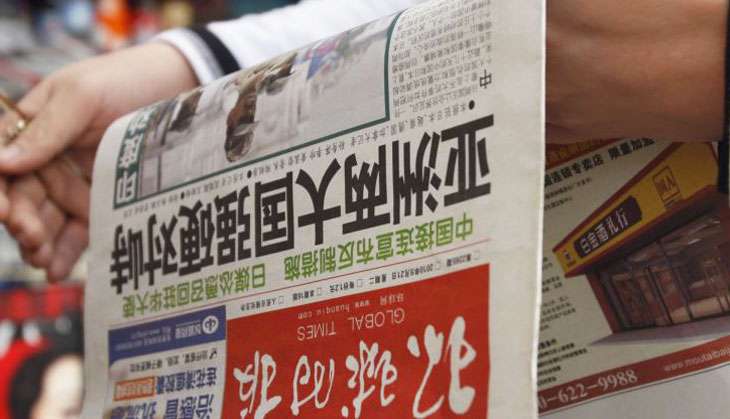 How world media are reacting to the presidential campaign
When Donald Trump repeatedly claims the election is "rigged," it doesn't just undermine voter confidence at home. It can also hurt the country's standing around the world, where people have been closely following the presidential race.
Because of the United States' predominant role in geopolitics and global economics, foreign governments and their citizens scrutinize the candidates and their positions, which can hint at future American policies. The campaign also acts as a snapshot of American democracy. According to political scientist Joseph Nye, America's soft power - its ability to persuade foreign leaders and exert influence abroad - partly depends on how the rest of world interprets our political process, values and outcomes.
In order to assess what the world has been thinking about the ongoing election, we've been tracking global media coverage via 60 different news outlets in regions that represent over 1.5 billion people. Using the Media Monitoring System, which captures and translates foreign language content, we're able to harvest large amounts of news media from multiple languages and read machine-generated translations (which aren't perfect, but do the trick).
While the research is ongoing and we can't adequately present all points of view, it is possible to discern clear trends in the coverage.
We can offer a snapshot from three regions - China, Russia and the Arab world - that currently present a geopolitical challenge to the United States. In doing so, we can see the lens through which citizens are viewing the unfolding political drama.
China: Stability above all
The Chinese media - which include official, government-controlled outlets and the relatively privatized media sector - generally take two approaches when commenting on American politics.
First, they'll often point to the arrogance of American politicians, especially those who stress the superiority of the U.S. democratic system over those of other nations. Next, they usually hesitate to make outright editorial arguments. Instead, they'll quote international figures and analysts to advance a particular point of view.
Over the past few months, they've paid much attention to global criticism of Trump as potentially "the most reckless president" (as QQ News, a news aggregator, recently wrote). But Clinton is heavily criticized as well. For example, the Xinhua news agency put out an article that drew heavily from the Wikileaks DNC documents and argued that Clinton's campaign is ahead because of close cooperation with U.S. media - a claim parroted by Trump.
Chinese media have consistently focused on both candidates' weaknesses, like Clinton's email controversy and Trump's sexual harassment issues. But they've paid particularly close attention to the two candidates' positions on trade.
Trump, they warn, would be likely to start a trade war with China, which would cost the United States five million jobs. The Global Times, a more nationalistic outlet, ran an expanded version of an article about Trump's business dealings originally written by the international news outlet Agence France-Presse. The Chinese version insinuated that should Trump win the election, he would undoubtedly drop some of his more hostile language. The same paper also ran an editorial noting that although most Chinese preferred Clinton, some did prefer Trump because of Clinton's "viciousness" toward China, primarily over the issue of human rights.
Overall, however, the tone of Chinese coverage has stressed the unpredictability and "recklessness" of Trump and cited the view of international political analysts to express cautious optimism that Clinton will win. Despite the optimism, China's main news agency Xinhua concluded that the U.S. election is playing out "like [a] soap opera" and "causing widespread concern."
Xinhua further argued that "no matter who wins the general election," the people of the United States "will have lost."
Russia: Trump, Trump, Trump