See: How Hiroshima prays for a plateful of plenty
Sehar Qazi
| Updated on: 10 February 2017, 1:50 IST
Mibu no Hana Taue is a Japanese agricultural ritual carried out by the Mibu and Kawahigashi communities in Kitahiroshima.
The ritual is performed to assure an abundant rice harvest by honouring the rice deity after the completion of the rice planting on the first Sunday of June.
Local women dress in 'Saotome', a traditional rice planting costume to mark the ritual that celebrates Japan's main food crop.
Also read - Forget Wonder Woman's jet, Japan is set for invisible trains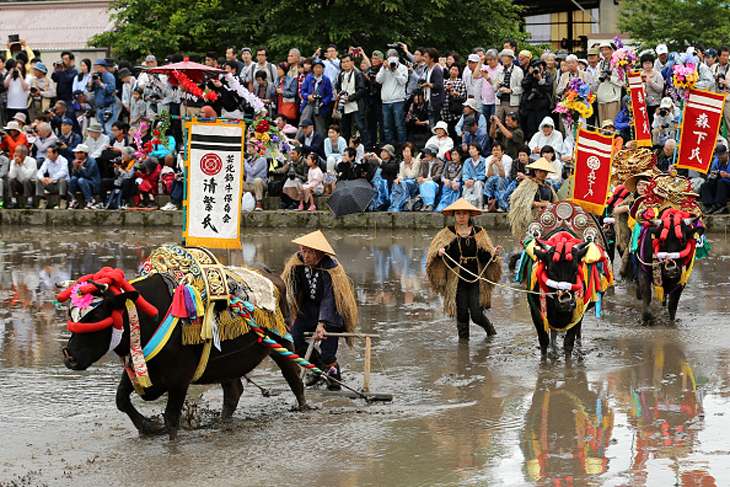 Buddhika Weerasinghe/Getty Images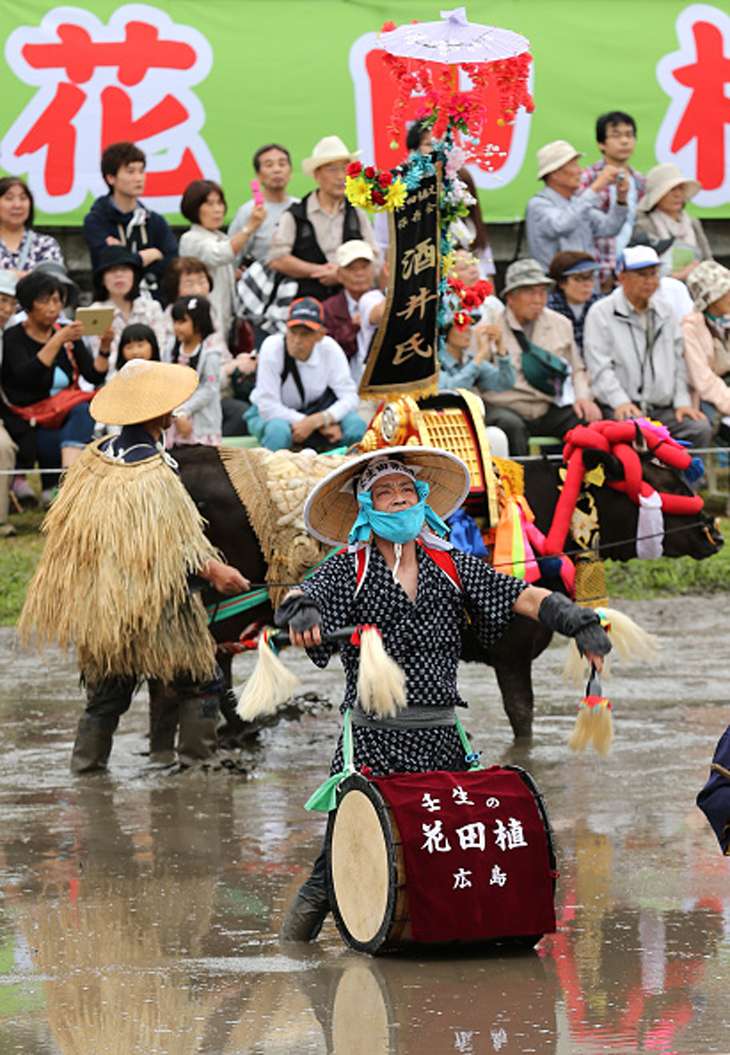 Buddhika Weerasinghe/Getty Images
On the day of the ritual, villagers bring their cattle to the Mibu shrine to be adorned with elaborately decorated saddles called Hanagura and colourful necklaces.
It is believed that Hana Taue originated either as a religious performance to pray for a rich harvest, or an entertainment to ease the pains of hardworking farmers. The ritual dates back to the Edo period or possibly much earlier.
After the actual rice planting has ended, the ritual enacts the different stages of planting. There is a stick specially kept for the ritual which is carried by a village elder.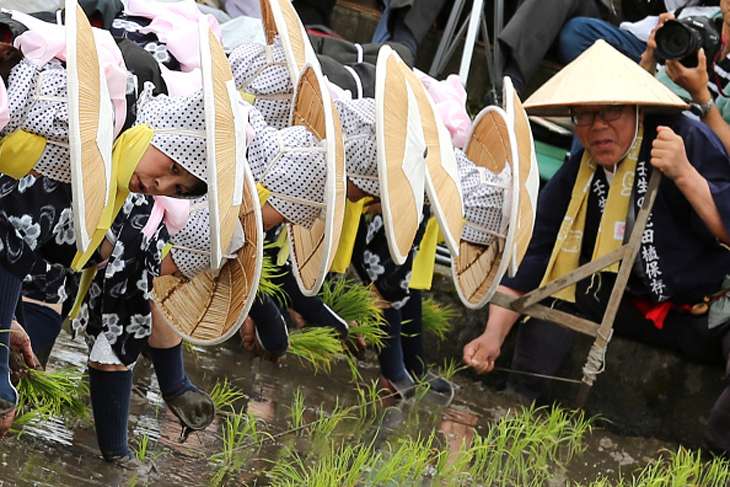 Buddhika Weerasinghe/Getty Images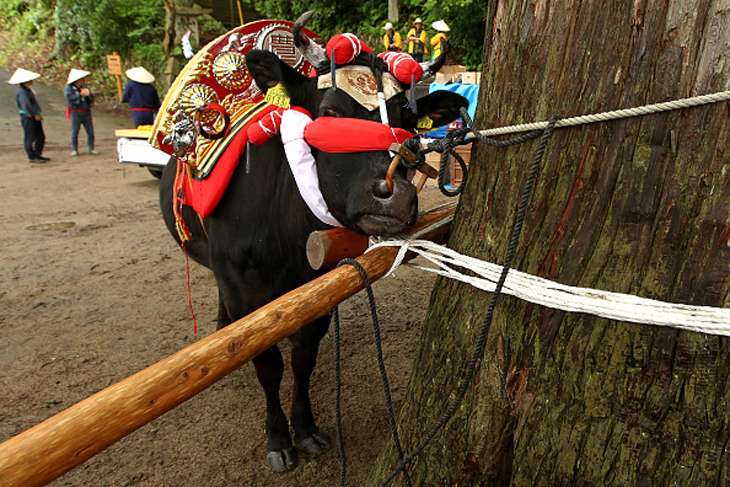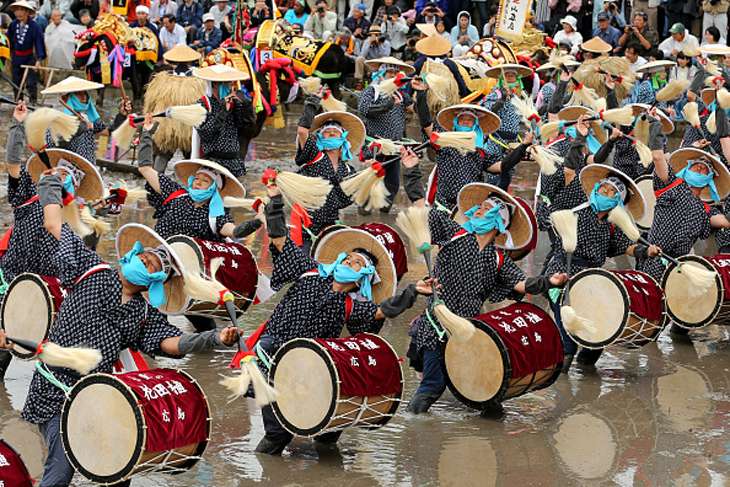 Buddhika Weerasinghe/Getty Images
After the cattle have ploughed the field, colourfully dressed women place seedlings inside a case while singing a song under the directions of an elder. The rice field is then leveled with an implement 'eburi', said to contain the deity of rice fields.
Once the ritual plantation is completed, the 'eburi' is placed upside down in the water with three bunches of rice seedlings. It is believed that the deity of rice fields rests on Eburi.
Surprisingly, it never rains on the day of Hana Taue! It is believed that it will be sunny even if it rained heavily the day before.
Edited by Jhinuk Sen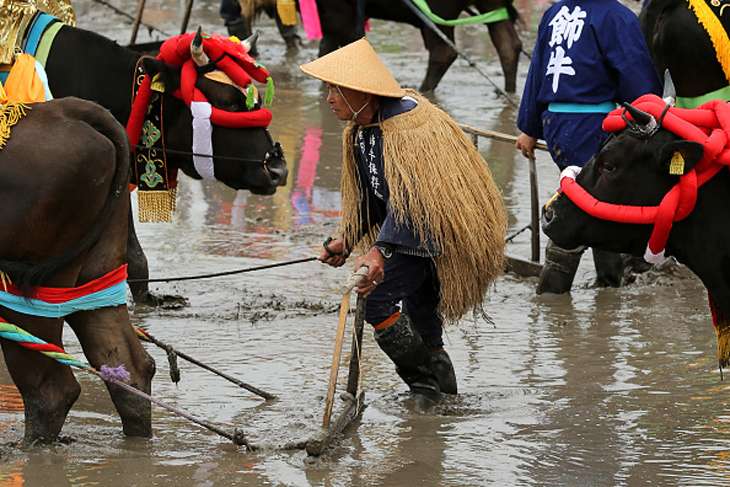 Buddhika Weerasinghe/Getty Images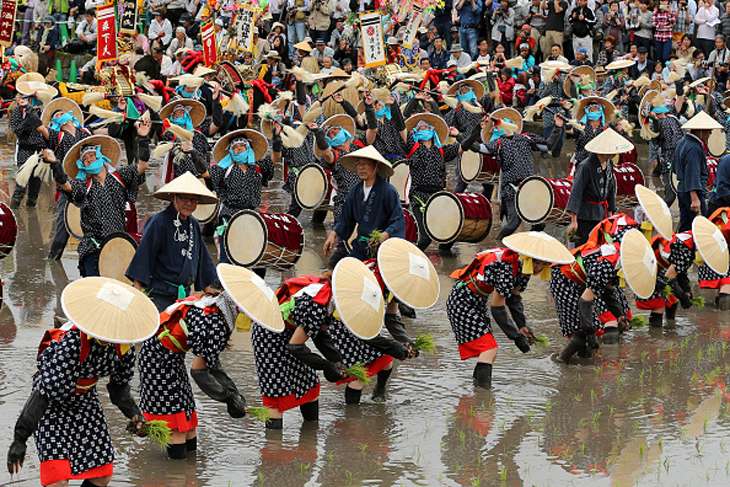 Buddhika Weerasinghe/Getty Images
More in Catch - Rongali Bihu: A dummy's guide to Assam's most popular festival
Won't apologise for atomic bomb on Hiroshima during Japan visit: Barack Obama