Hawaii volcano: 18th fissure on Big Island, more destructive lava flows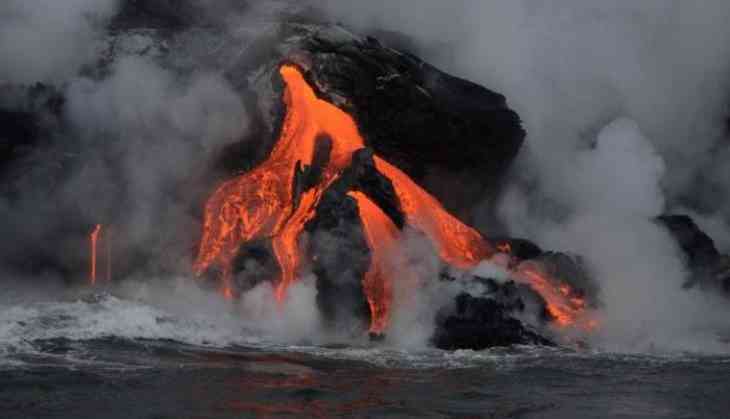 From spewing lava to forcing further evacuation, Big Island of Hawaii gets two new fissures. This is the 18th fissure after the first volcanic eruption on May 3 in Kilauea.
More than 2,000 people have evacuated the island after the volcanic eruption. Many homes and vehicles have been destroyed due to volcanic vents.
The Hawaii Civil Defense Agency said, "The evacuation rentals in Lower Puna were directed to cease operations to relieve the demand for water as well as reduce the area population so emergency responders can focus on residents."
The Hawaii Police Department directed Aviation Administrations to temporary flight restriction for Lower Puna.
A video captured by a resident of island John Carter was shared on social media shows a home engulfed in flames. Another video was filmed in the backyard.
Also Read:Australia's Margaret river shooting: All fingers point at 'murderer' grandfather