Gigantic! Add Vietnam's concrete 'Golden Bridge' to your bucket list; enchanting pics inside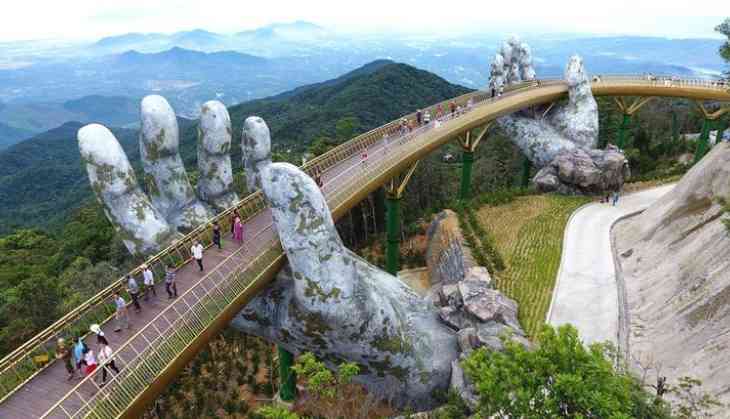 Vietnam's giant concrete hands emerge from the trees, holding up a glimmering golden bridge crowded with gleeful visitors taking selfies at the country's latest eccentric tourist draw.
The "Golden Bridge" has attracted hordes of guests since it opened in the Ba Na Hills near Danang in June.
The pictures have gone viral on social media.
"We're proud that our product has been shared by people all over the world," principal designer and founder of TA Landscape Architecture, Vu Viet Anh, told AFP.
At 150 metres long (490 feet), the bridge snakes through the forest high up in mountains first developed by French colonists as a hill station in 1919.
Also Read: Viral Pics: Sweden's flooded train station turns into swimming pool
Today the area is a major tourist attraction, boasting a cable car, replica French medieval village -- including faux castle and cathedral -- manicured gardens and a wax museum featuring statues of Lady Gaga and Michael Jordan.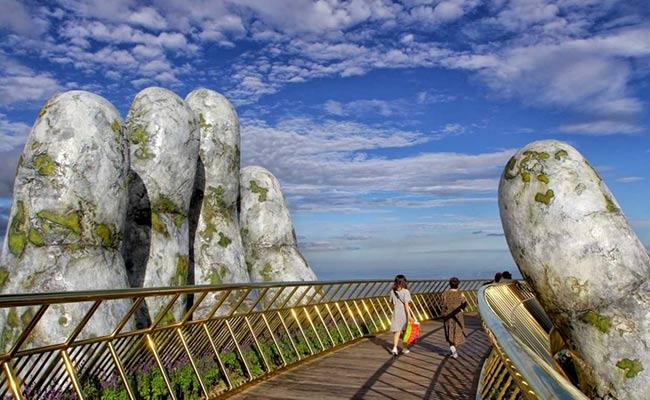 The only remnants of the original French occupants are the crumbling remains of their holiday homes that can still be spotted from the cable car.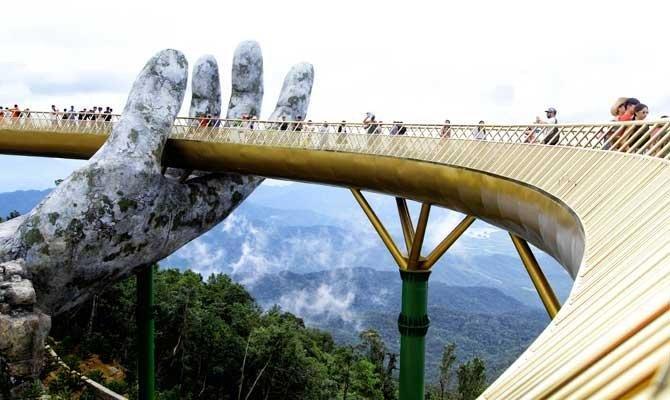 "The bridge is beautiful with an amazing architectural style, from here we can see Danang City, it's so nice," Nguyen Trung Phuc told AFP.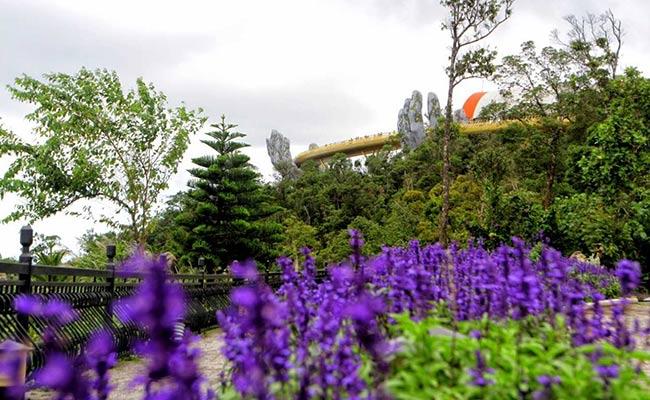 Another visitor, Nguyen Hien Trang, said: "I have travelled quite a lot but I've never seen any bridges as beautiful as this one."
The Ba Na Hills project was built by Sun Group, which has divided opinion with audacious projects elsewhere in Vietnam.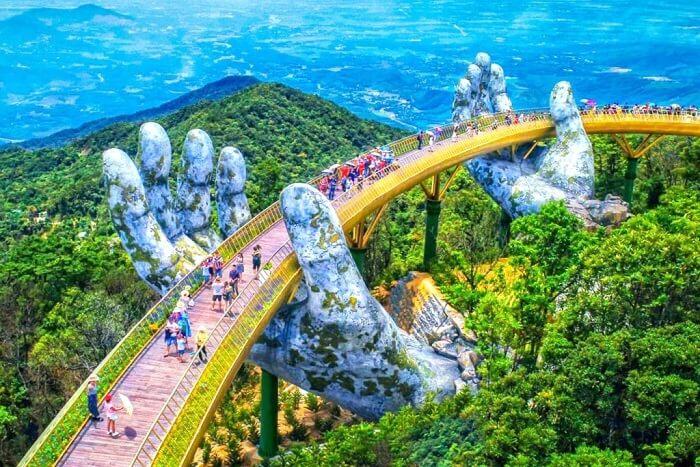 Golden Bridge designer Anh said he already has another project in the works: a silver bridge made to look like a god's strand of hair that will connect to his existing structure in the Ba Na Hills.
Also Read: Watch Video: Crocodile attacks zoo-keeper's hand at Phokkathara Crocodile Farm in Thailand