Gay couple separated in Alaska Airlines so that straight couple could sit together
Alaska Airlines separated a gay couple so that straight couple could sit together. The airlines under fire after a man said he and his boyfriend were told to sit apart on a California-bound plane because a straight couple wanted to sit together.
David Cooley, owner of a popular gay bar in Los Angeles, said he and his partner had been in their assigned premium seats aboard Alaska Airlines Flight 1407 at John F. Kennedy International Airport in New York when a flight attendant approached them.
His partner, Cooley said, was asked to relinquish his premium seat and move to an economy-class seat so that another couple could sit next to each other.
Cooley told the attendant that they, too, are a couple and they wanted to sit together. But still, he said, his partner was given a choice: Move to coach or get off the plane.
Also Read: Viral Pics: Sweden's flooded train station turns into swimming pool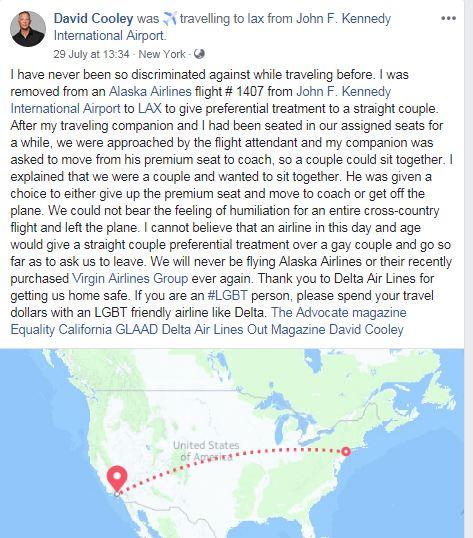 "We could not bear the feeling of humiliation for an entire cross-country flight and left the plane," Cooley said in a Sunday Facebook post recounting the incident. "I cannot believe that an airline in this day and age would give a straight couple preferential treatment over a gay couple and go so far as to ask us to leave."
Alaska Airlines has since apologized and said it is investigating the incident.
"This unfortunate incident was caused by a seating error, compounded by a full flight and a crew seeking an on-time departure and nothing more than that," the airline said. "It's our policy to keep all families together whenever possible; that didn't happen here and we are deeply sorry for the situation. We've reached out to Mr. Cooley to offer our sincere apologies for what happened and we are seeking to make it right."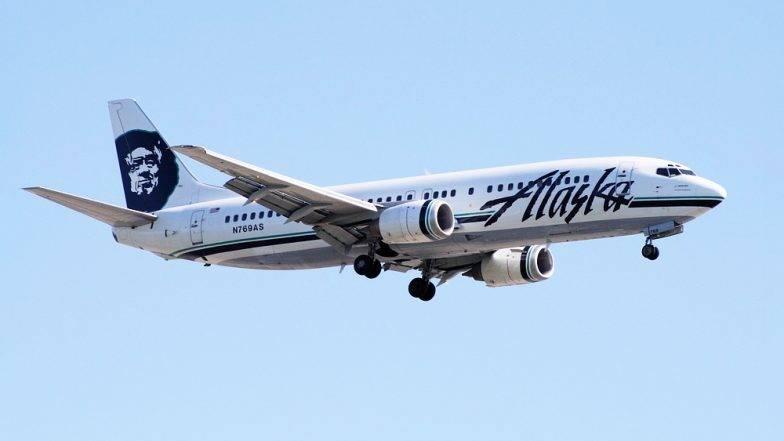 "Alaska Airlines has a zero-tolerance policy for discrimination of any kind," the airline added.
"Diversity and inclusion are part of the fabric of Alaska Airlines," the airline said, adding that it works with nonprofit LGBTQ organizations.
In his Facebook post, which has been shared about 1,600 times as of Tuesday, Cooley said he and his boyfriend flew home to Los Angeles aboard a Delta Air Lines flight. He vowed to never fly Alaska Airlines again and urged his friends to do the same.
At least one advocacy group has spoken out about the incident.
"Good morning, @AlaskaAir. How is this investigation going? Inquiring #LGBTQ and #Ally minds would like to know!" PFLAG National, a Washington-based LGBTQ group, tweeted Monday.
"We approached the . . . 'family boarding area' as we have done many times," Grant Morse, who was flying from Buffalo to Fort Lauderdale, Florida, with his husband, three children, and the children's grandmother, told HuffPost. "The boarding agent assertively approached and said, 'This is family boarding.' My husband responded, 'We know, we are a family.' She said, 'Not all can go. This is family boarding.' "
Also Read: Gigantic! Add Vietnam's concrete 'Golden Bridge' to your bucket list; enchanting pics inside