From Pakistan to Tripura, 'superfog' is the reason you can't see a thing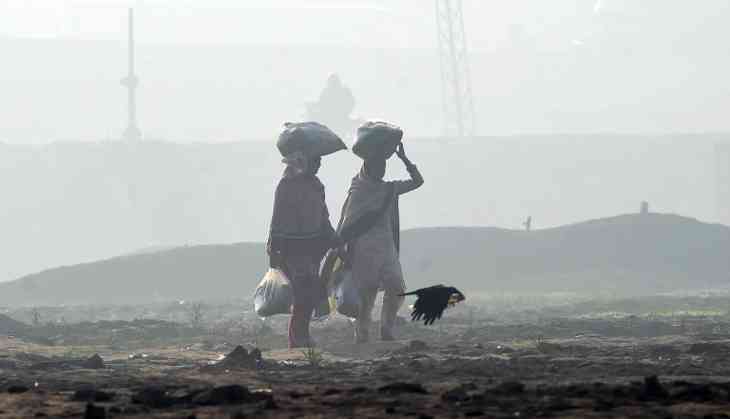 Two Pakistani women carry belongings amid fog in Lahore. (AFP)
The past few days have heralded the onset of the "superfog" in parts of
North and Central India. According to newspaper reports, the 2000 km
long blanket of fog has shrouded four countries - India, Pakistan, Nepal
and Bangladesh.

The dense fog or superfog as its popularly being called, originated in
Central India during Christmas last month and spread to areas around the
Indo-Gangetic belt, including parts of Pakistan and Bangladesh.

The sueperfog has considerably reduced visibility in and around North
India. Aviation, rail and road transport are the worst hit.

Additionally, the blanket of fog has caused a sharp drop in day time
temperatures across the affected regions.

According to the Indian Meteorological Department (IMD), at least 15
airports in the country reported moderate to severe fog between 6.30am
and 9.30am on Wednesday, 4 January,

These include Agartala, Patna, Gaya, Guwahati, Gorakhpur, Allahabad,
Agra, Lucknow, Varanasi, Rae Bareli, Chandigarh, Jammu, Ludhiana and
Pantnagar. The worst hit was Amritsar, which had visibility below 100m
for 18 hours, from 6.30pm on Tuesday until 12.30pm on Wednesday.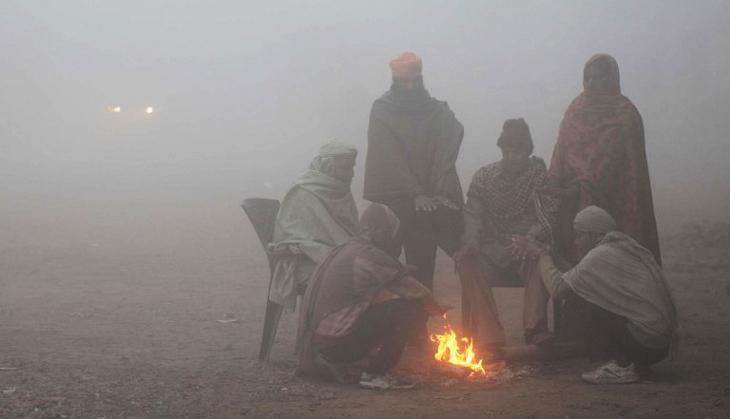 Indian labourers sit around a bonfire to warm up on a cold foggy morning at a wholesale vegetable market on the outskirts of Amritsar. (NARINDER NANU / AFP)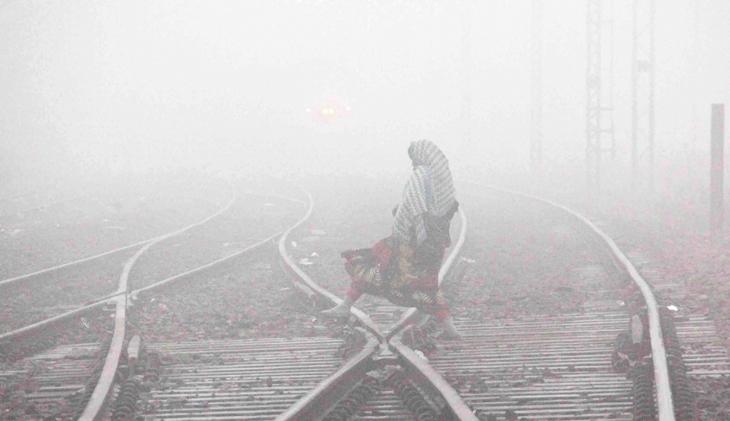 A woman crosses the railway tracks during cold and foggy morning, in Allahabad on Wednesday. (PTI)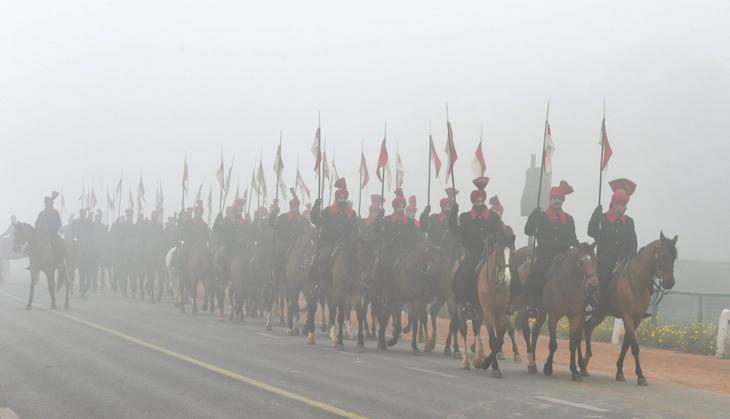 President's bodyguards practice in dense fog ahead of the Republic Day parade in New Delhi on Thursday. (PTI)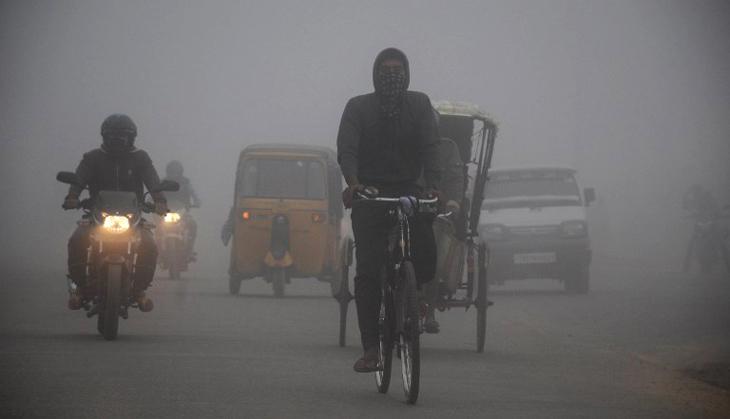 Indian commuters travel during a foggy morning in Agartala. (Arindam DEY / AFP)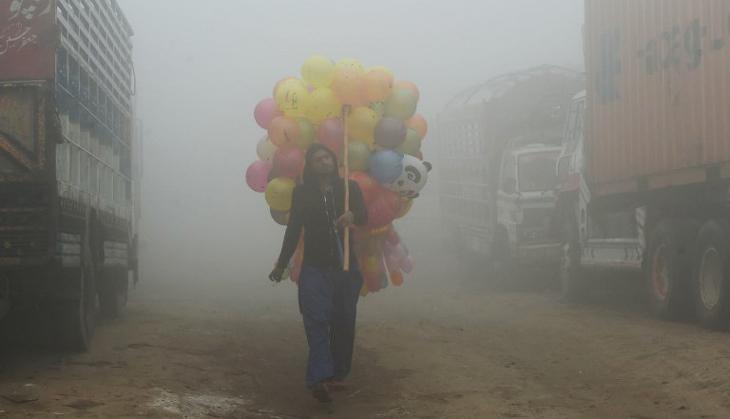 A Pakistani man carry belongings amid fog. (ARIF ALI / AFP)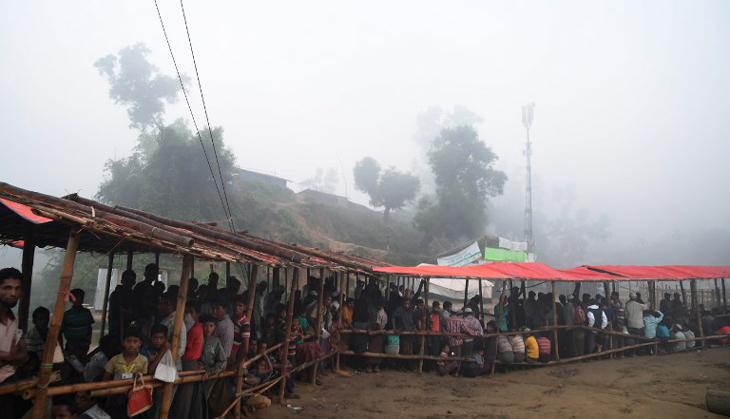 Rohingya Muslim refugees wait to collect relief aid at Balukhali refugee camp in the Bangladeshi district of Ukhia. (AFP)