From Barack Obama, Bill Gates to Kim Kardashian, major US accounts hacked in unprecedented Twitter attack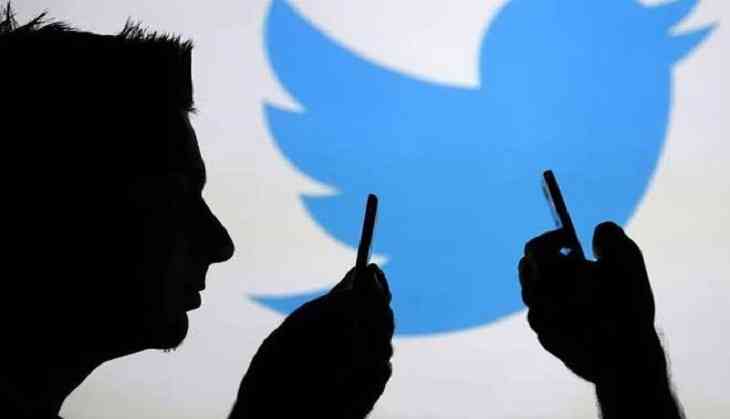 The prominent personalities of the US have been targeted in the attack on Twitter by hackers on Wednesday.
US former president Barack Obama, Billionaires Elon Musk, Jeff Bezos and Bill Gates, reality television show stars Kim Kardashian, rapper Kanye West, are among many US figures whose Twitter accounts have been hacked in an apparent Bitcoin scam.
In the micro-blogging site attack, several accounts of cryptocurrency-focused organizations were also hijacked. The corporate accounts for Uber and Apple were also affected during the major breach.
The fake tweets were shown on the account which asked to send $2,000 for every $1,000 sent to a bitcoin address.
A bogus tweet showed on Obama's account, "I am giving back to the community due to COVID-19! All Bitcoin sent to my address below will be sent back doubled. If you send $1,000, I will send back $2,000! Bc1qxy2kgdygjrsqtzq2n0yrf2493p83kkfjhx0wlh
Only doing this for the next 30 minutes! Enjoy."
Check out some screenshots of the fake tweets: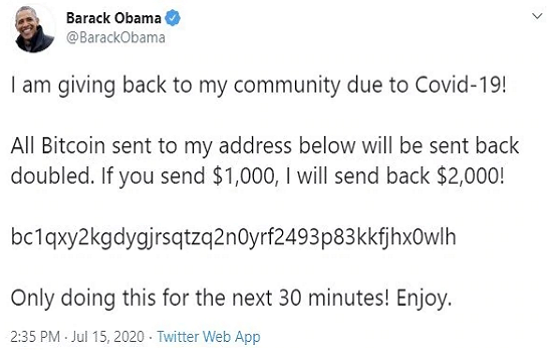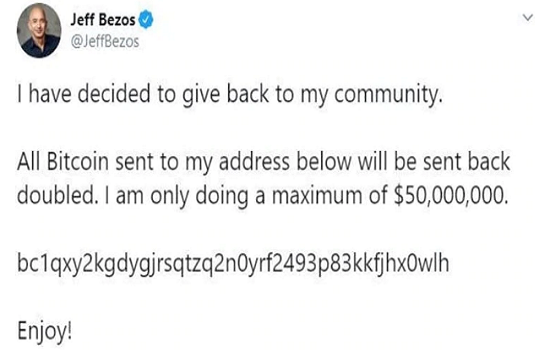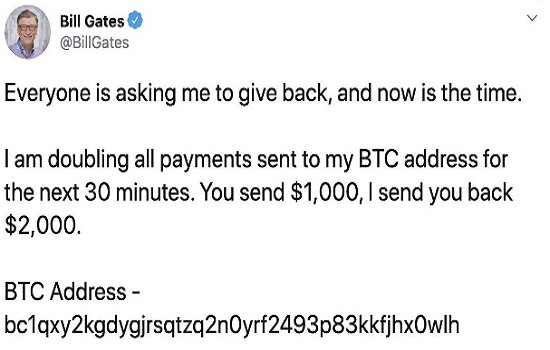 Some of the tweets were immediately deleted but some difficulties were faced while regaining the control of the accounts. This has happened with the Telsa Chief Executive Elon Musk account that one tweet soliciting cryptocurrency was removed but, after some time, another appeared.
After the major breach, Twitter said, "Most accounts should be able to Tweet again. As we continue working on a fix, this functionality may come and go."
"We're working to get things back to normal as quickly as possible," it said.
You may be unable to Tweet or reset your password while we review and address this incident.

— Twitter Support (@TwitterSupport) July 15, 2020
Earlier, Twitter also said, "We are aware of a security incident impacting accounts on Twitter. We are investigating and taking steps to fix it. We will update everyone shortly."
"You may be unable to Tweet or reset your password while we review and address this incident," Twitter said.
"We're continuing to limit the ability to Tweet, reset your password, and some other account functionalities while we look into this. Thanks for your patience," it added.
Twitter's verification system grants a blue checkmark to let users know that an "account of public interest is authentic."
However, Twitter did not clarify the cause of the breach to the public.
Also Read: Facebook data breach leads to personal data of over 267 million users being sold on dark web: Reports