#USElection: Donald Trump, Hillary Clinton almost seal the deal
Niha Masih
| Updated on: 14 February 2017, 5:57 IST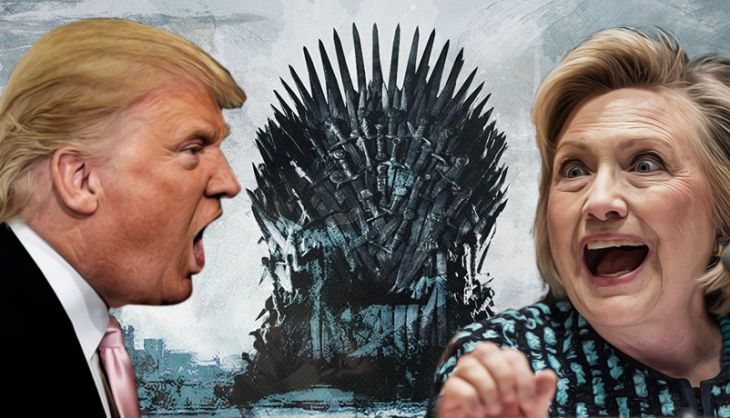 Billionaire Donald Trump and former secretary of state, Hillary Clinton swept the primaries on a crucial day, Super Tuesday round 3, effectively sealing their Presidential nominations, from the Republican and Democrat parties respectively. The United States election cycle consists of two rounds - the primaries which nominate the presidential candidates of two parties and then a general election where people vote for a president.
In the primaries, the registered party delegates vote for the candidate of their choice. The candidate who wins a certain number of delegates gets ratified in the party convention at the end of the first round. The 5 states at stake on Tuesday, 15 March, were Florida, Ohio, Illinois, Missouri and North Carolina. Florida and Ohio were key battles as they were home states of Republican candidates, Marco Rubio and John Kasich respectively. Both were also winner-takes-all states, which meant all delegates in the state would go to the winner, irrespective of the proportion of votes.
Marco Rubio's gone home
The biggest blow for the night was suffered by Florida senator, Marco Rubio, who exited the race after a humiliating defeat in his home state. Trump won all 99 delegates by picking up 46% of the vote against Rubio's poor 27%. His loss once again puts the spotlight on the disconnect between the party establishment and its members.
After Jeb Bush's exit, Rubio had emerged as the consensus candidate with the backing of most Republican elites. Yet, endorsements and financial support led the Rubio campaign nowhere. In the last few debates, Rubio had taken on Trump directly, attacking him on his failed business ventures. None of that reaped any dividends.
Rubio's speech was a bit like his campaign - high on talking points but unable to understand the ground reality of Trump's appeal. "America's in the middle of a real political storm, a real tsunami, and we should have seen this coming," said Rubio. Ross Douthat, writing in the New York Times, called Rubio's loss the failure of Bushism, "But in purely ideological terms, what primary voters were rejecting when they rejected him was the political synthesis of George W. Bush."
Ohio governor Kasich still hanging around
Governor of Ohio, John Kasich, survived another potential elimination by winning his home state. Trump won the rest of the states comfortably, except Missouri which he won by under 2,000 votes. With the field now narrowed to three, both John Kasich and Texas Senator, Ted Cruz will make a case for themselves as an alternative to Trump. Kasich has till now only won Ohio, coming second in New Hampshire while Cruz who has more states under his belt, is hated by most of the Republican establishment. This scenario suits Donald Trump just fine as he benefits from a fractured field and henceforth will find it easier to win winner-take-all states.
Hillary Clinton cruising ahead
Tuesday was a good day for Democrat frontrunner, Hillary Clinton, as she won all 5 states. Her biggest win of the night came from Florida, with the help of the Hispanic vote. The minority vote, whether African-Americans or Hispanics have continued to rally to Clinton even as the youth have flocked to her rival, Bernie Sanders. In a surprise upset last week, she had lost Michigan to Sanders. Despite her many vulnerabilities on ties to the Wall Street or the email scandal and her lackluster debate performances, she managed to assure voters that not only is she a better candidate for the nomination but the one with a real chance in the Presidential election.
While Sanders has re-iterated he will not suspend his campaign, today's win gives Clinton an unbeatable delegate lead. She now has thrice as many delegates as Barack Obama had over her in the 2008 election.
Hillary Clinton now has thrice as many delegates as Barack Obama had over her in the 2008 election
In an effort to highlight her likely nomination, she ignored Sanders in her speech, instead taking on Donald Trump. "When we hear a candidate for president call for rounding up 12 million immigrants, banning all Muslims from entering the United States, when he embraces torture, that doesn't make him strong - it makes him wrong," she said.
Hillary Clinton may have won the bout but the Bernie effect is clear from her recent speeches. She has taken to attacking the wealthy and powerful, calling for a raise for the middle class among other things, heavily borrowing issues and messaging from her rival.
Edited by Sahil Bhalla