'Dear Brock Turner' - a photo feature that hits back at victim-shaming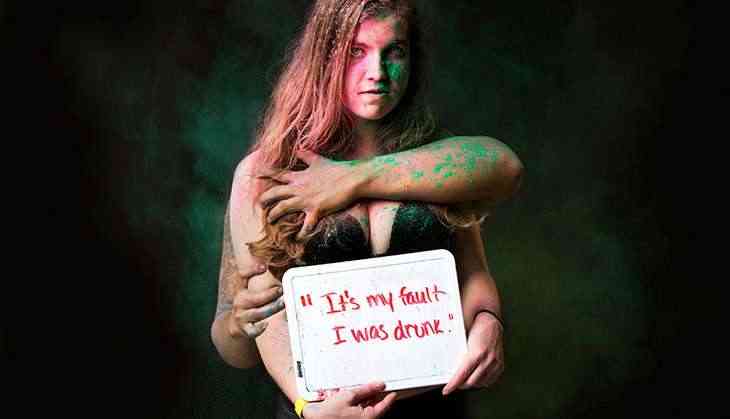 Why is it that every time a woman is harassed, abused, assaulted or even raped, she is the one who is blamed for it? Why is it a woman's duty to not get assaulted? From date-rape drug-detecting nail polish to bras that can send a help signal to authorities to difficult-to-remove underwear, the message is clear: women should be trying harder not to get raped.
Unfortunately, survivors of crimes like rape and assault frequently end up blaming themselves. Everyone else around, more often than not, unabashedly adds on to the 'victim's' blame quotient. Why, despite the fact that the crime is almost always the fault of the person who committed it, does victim-blaming continue to happen? From every conceivable side?
"Dear Brock Turner" is a series of photographs created by photographer Yana Mazurkevich for the sexual assault awareness media platform Current Solutions. The work is a response to the Brock Turner case that put into sharp focus the ways in which rape culture blames women for their own sexual assault.
Turner was a Stanford University student who sexually assaulted an unconscious woman on 18 January, 2015 in the campus. Although Turner was convicted of three sexual assault charges and was facing up to 14 years in prison, he was subsequently sentenced to just six months in county jail last month.
Furthermore, Dan A. Turner, Brock Turner's dad, wrote a letter to Judge Aaron Persky before his son's sentencing which said that ever since his son was found guilty of sexual assault, he wasn't eating much and is full of worry and anxiety. It's "a steep price to pay for 20 minutes of action out of his 20 plus years of life," he argued.
Standford rape victim wrote a heartbreaking letter in response to how the trial progressed. It was read out to the accused in court. The letter talks about how she was shamed by all parties for being drunk, for not remembering the precise events of the night, for wearing too short a dress, for asking for it - among other things - and how the system had failed her.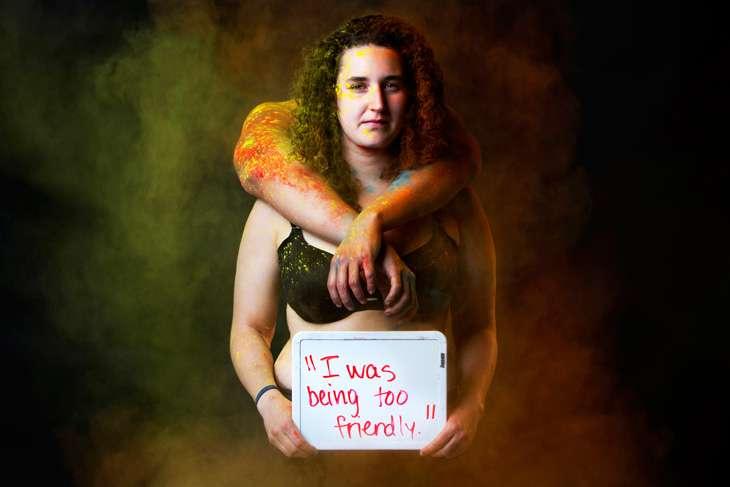 Yana Mazurkevich/Current solutions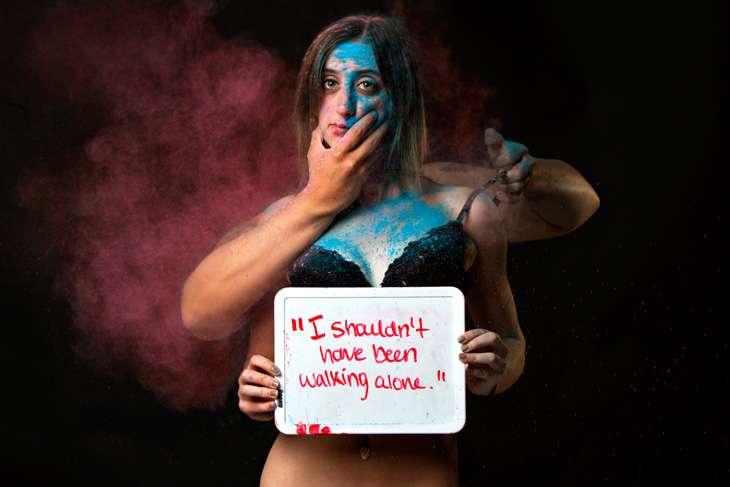 Yana Mazurkevich/Current solutions
Photographer Yana Mazurkevich, in an interview to HuffPost, said that she was inspired to create the series because she was sexually assaulted during her freshman year of college.
"It hit me like a ton of bricks that I was now part of the statistics: I was now the one in four women to get assaulted," she said. "What's scary is that I personally know friends who have been assaulted, and they know friends who have. That's what is gut-wrenching - it's so real and no one really realises."
The women in the "Dear Brock Turner" photo series stand in their underwear, covered in different colours, holding little dry chalkboards with quotes from assault survivors scribbled in a red marker. Disembodied hands and arms reach around their necks and shoulders.
The images of women holding up boards with victim-blaming phrases give readers a vivid glimpse into what many sexual assault survivors go through.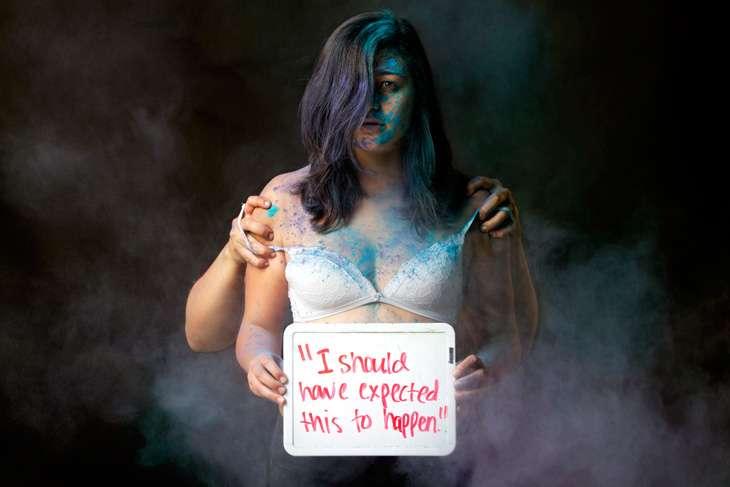 Yana Mazurkevich/Current solutions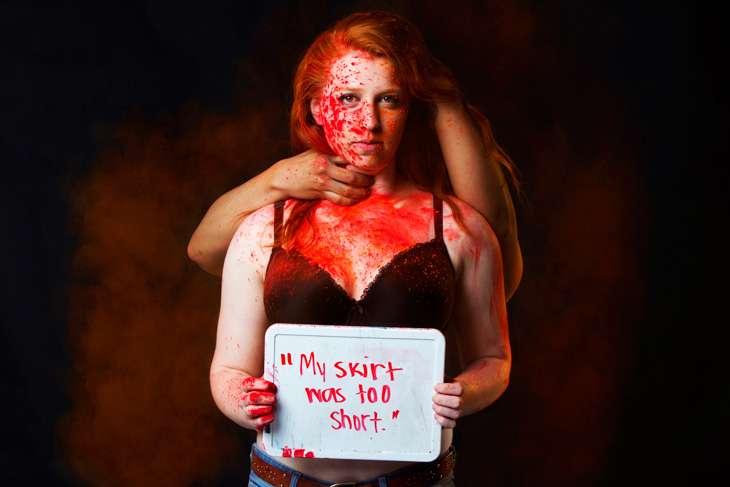 Yana Mazurkevich/Current solutions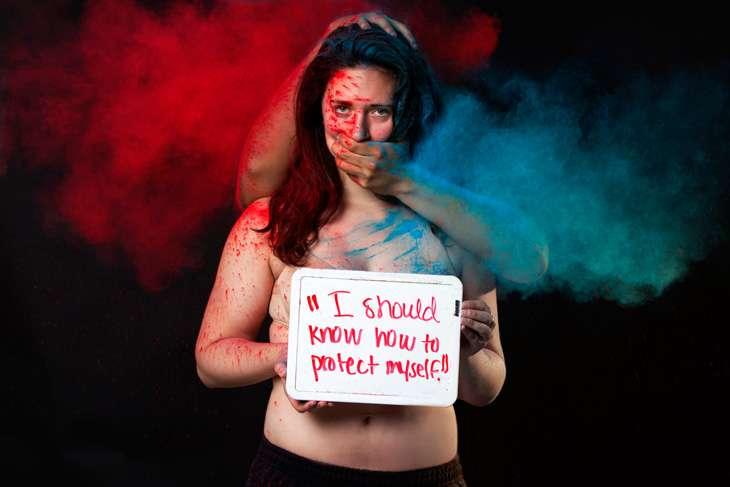 Yana Mazurkevich/Current solutions
For more information on the project, check out these links:
3. Project Current on Facebook