Corporate America's old boys' club is dead - and that's why Big Business couldn't stop Trump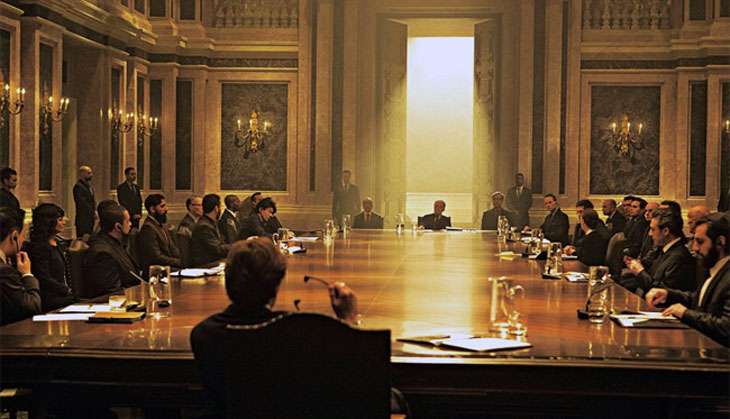 If corporate money controls our politics, as Bernie Sanders and others have claimed, then how did the Republican Party - the reputed party of business - manage to nominate a candidate whom almost no one in Big Business supports? And why have so many been so silent about it?
A recent article in the Wall Street Journal reports that not one CEO at a Fortune 100 company has donated to Trump's campaign, whereas one-third supported Mitt Romney in 2012. Many in business have said privately that they are terrified of a Trump administration and the possibility of trade wars and ballooning deficits, yet few CEOs vocally oppose him.
So why isn't a CEO social movement taking to the barricades against a Trump presidency? One possibility: To mobilize a movement, you need a social network, and CEOs no longer have one.
In other words, corporate America's "old boys' club" is dead. The question is: Is that entirely a good thing? As our research - and Trump's rise - shows, not necessarily.
Building the old boys' club
For most of the postwar era, American corporations were overseen by a group of elite executives and directors who all knew each other or had friends in common. In 1974, there were roughly 100 people (all male and all but one white) who each served on five or more corporate boards.
Corporate America was controlled by an "old boys' club."
Social network analysis shows that the board members of any two corporations were rarely more than three or four degrees of separation apart. A sneeze in one boardroom could have triggered a flu epidemic infecting more than 90 percent of the Fortune 500 within a few months.
Louis Brandeis, who served on the Supreme Court from 1916 to 1939, warned about this concentration of power in his 1914 book "Other People's Money: And How the Bankers Use It." To him, the network among corporate directors was an "endless chain" that served as the "most potent instrument of the Money Trust."
In the 1950s, sociologist C. Wright Mills labeled this group the "power elite," interweaving business, government and the military, and subsequent researchers documented how pervasive these ties were.
The heyday of corporate influence
President George W. Bush's first cabinet may have been the high-water mark of the corporate network's influence.
A few highlights: Before he became vice president, Dick Cheney served on the boards of Electronic Data Systems, Procter & Gamble and Union Pacific. Secretary of Defense Donald Rumsfeld had previously been CEO of GD Searle and General Instrument and served on the boards of Amylin Pharmaceuticals, Gilead Sciences and Tribune Co. Treasury Secretary Paul O'Neill was CEO of Alcoa and director of Eastman Kodak and Lucent Technologies. And Labor Secretary Elaine Chao was on the boards of CR Bard, Clorox, Dole, HCA Healthcare, Marine Transport, Millipore, Northwest Airlines, Protective Life and Raymond James Financial.
In all, the Bush cabinet was directly tied to 21 corporations, two degrees from another 228 and three degrees of separation from over 1,100 companies listed on Nasdaq or the New York Stock Exchange. No administration in history had as many direct personal contacts with corporate America.