China's refusal to blacklist Masood Azhar: why India needs to recalibrate its strategy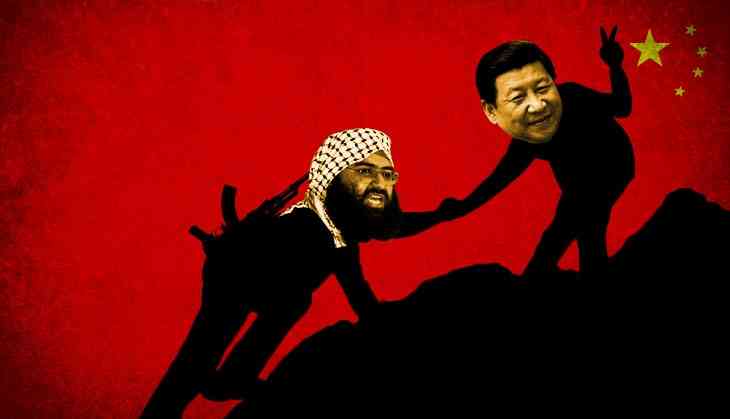 In light of the continued resistance shown by China to include the name of Jaish-e-Mohammed chief Masood Azhar on the UN Security Council sanctions list, India may have to change the way it cooperates with its Eastern neighbour on matters of counter-terrorism.
China has made it apparent that it does not want to make things difficult for Pakistan.
According to experts, the way China has stuck to its stand regarding Azhar is a clear indication that both India and China have a very different approach when it comes to defining and dealing with terrorism. More so, they believe India needs to recalibrate its strategy.
Looking at Chinese dissidents like Dolkun Isa, for example, as human rights activists and not as terrorists as China demands, could be a good start.
Undermining the fight against terror
China, again took the "non-consensus" on Azhar to block the attempt at the UN Security Council by the US, the UK and France to include Jaish chief in the list of global terrorists of the al-Qaeda sanctions committee also called the 1267 sanctions committee.
"We are deeply disappointed that once again, a single country has blocked international consensus on the designation of an acknowledged terrorist and leader of UN-designated terrorist organisation," the Ministry of External Affairs said in its response without mentioning China.
"India strongly believes that double standards and selective approaches will only undermine the international community's resolve to combat terrorism," the MEA said in its statement.
Double standards
It is indeed double standards on terrorism, says Jabin Jacob, senior fellow at the Delhi-based Institute of Chinese Studies, an important think-tank.
In September, the joint statement released by BRICS leaders, for the first time, mentioned JeM, Lashkar-e-Taiba, beside Taliban, Islamic State, Al-Qaeda and its affiliates, including the Eastern Turkistan Islamic Movement, the Haqqani network, the Tehrik-i-Taliban Pakistan and so on as sources of violence.
It was seen as a step forward to Masood's inclusion with China being an important part of BRICS. It was also seen as a message that Pakistan cannot keep counting on China for unhinged support. The statement was one of the ways to seek more accountability from Beijing especially when it comes.
"It shows China is not serious," Jacob says, asking why else would it shy away from not getting the chief of the terror outfit on the sanctions list.
The Chinese Foreign Ministry, meanwhile, after the Xiamen declaration had said that organisations are part of the declaration for they are anyway on the UNSC sanctions list. The spokesperson, then, evaded the question if it meant a change of heart on part of the Chinese when it came to Masood Azhar.
This veto by the Chinese is important for it shows that when it comes to bilateral counter-terror cooperation, the divide is widening between both the countries, says Srikanth Kondapalli, the senior professor of Chinese studies at Jawaharlal Nehru University.
Kondapalli says in light of such disagreement, the joint counter terror drills like the annual hand-in-hand annual exercises which see both the Indian Army and the PLA, too, lose its sheen. Significantly, no Hand-in-Hand exercise happened this year.
Jacob, too, explains how India and China view terrorism differently. The way they define and deal with it is different. For China, it is more about internal dissent, like in Xinjiang, while for India, it is how a neighbour continues to support terror networks.
Kondapalli says China, in the interest of its national security, does not seem to mind a Masood Azhar as long as the JeM does not help the groups operating in Xinjiang. But this approach should also force the Indian government to rethink how it collaborates with China on counter-terror since the latter is seemingly prepared that the bilateral relations will suffer.
The Chinese Studies professor says strengthening bilateral security cooperation with not just the US, but also other countries in the region is a good countervailing strategy.

Jacob says Chinese hypocrisy on Masood Azhar should make the world stand up and keep it in mind when Chinese demand sanctions on those they call terrorists.
India, perhaps, needs to consider to make a distinction between human rights activists from China and terrorists. Unlike the past instances when Indian government had rejected visa applications of Uighur activist Rebiya Kadeer in 2009, or Dolkun Isa in 2016, kowtowing to Chinese pressure.