BRICS and BIMSTEC summits: India's focus on terror, but others differ
Sadiq Naqvi
| First published: 18 October 2016, 22:47 IST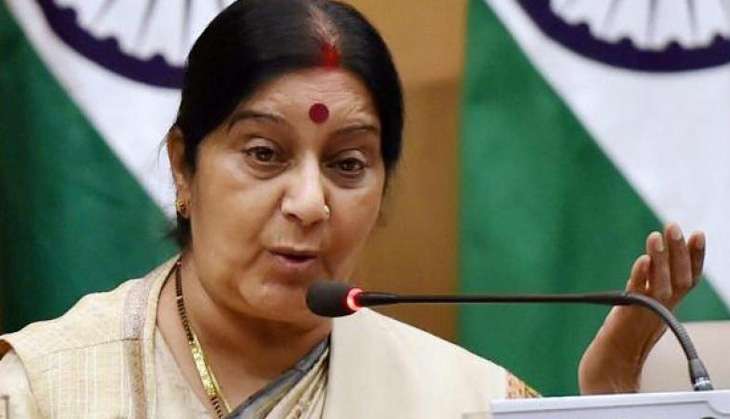 Terror continues to be the primary focus of India's diplomatic community, as it faces the daunting task of building a consensus on the issue, especially in the face of a reluctant China.
A day after the successful completion of the BRICS and BIMSTEC Outreach summits in Goa, External Affairs Minister Sushma Swaraj again launched a scathing attack, albeit without naming Pakistan.
"There is a developing consensus that it cannot be business as usual. We must be prepared to extract costs for those who sponsor and support terrorists, who provide them sanctuary, and who, despite their own claimed victimhood, continue to make the false distinction between good and bad terrorists," Swaraj said in her keynote address at the BRICS Media Forum in New Delhi.
Differences to the fore
Detailing the importance of the BIMSTEC Outreach Summit, Swaraj pointed out how BIMSTEC member nations were focussed on "visualising a prosperous collective future", and that "Members of BIMSTEC - Bhutan, Bangladesh, India, Nepal, Sri Lanka, Myanmar and Thailand - today represent the polar opposite of a terrorism-promoting polity."
However, the other member nations, expectedly, seemed not in sync with India's position. A senior official admitted as much while narrating how a Chinese official had pointed out how the India media seemed obsessed only with terrorism.
The official, however, said, that since India is the affected country, it needs to continue with the diplomatic push. "If you don't do it then, who would?" the official asked, adding that the issue would have been pushed even if there were no BRICS Summit at this time.
Both the BRICS Goa Declaration and the BIMSTEC Leaders' Retreat Outcome documents mention terror, but it is the latter which uses stronger language.
The Goa Declaration, for example doesn't talk about 'cross-border terror'.
"If you are looking for the word 'cross-border', I don't think you (will) find it. But looks at the ideas," Amar Sinha, secretary, economic relations, told the media while detailing the paragraphs on terror in the Goa Declaration.
"(When it comes to) Pakistan-based terrorist groups and cross-border terror, we are the victims. The fact is that they have not reached South Africa and Brazil," Sinha said. "But the fact that there is a mothership, and there are modules which are connected to the mothership, that realisation is there globally. There is a huge volume of literature in English, I don't know about Russian."
Russian and Chinese views
While Russian President Vladimir Putin did mention the need to fight this menace, his focus was more on ISIS, Syria et al, where Russia is currently involved in direct military action. Chinese President Xi Jinping, on the other hand, spoke about a multi-pronged approach, which deals with "both symptoms and the root causes".
The next day, a Chinese foreign ministry spokesperson pointed out that it was not right to link any country, ethnicity, or religion to terror.