'Brexit means Brexit': Why UK's exit from the EU won't be a walk in the park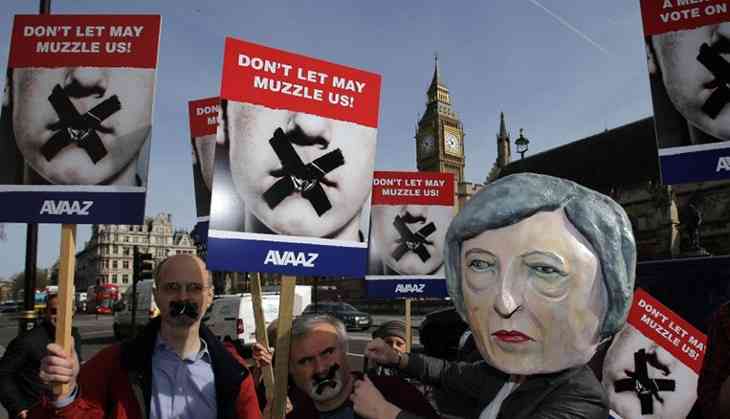 (AFP Photo/Daniel Leal-Olivas)
The wheels to get Brexit moving have finally begun to spin. With British Prime Minister Theresa May's parliamentary victory on 13 March when both Houses of Parliament passed the Brexit Bill without a single amendment, one thing is certain: this is not going to be an easy breakup.
The Bill
Largely unchallenged, the Bill passed the House of Commons unscathed. The House of Lords made two amendments. The first what that Parliament be given a strong voice when it comes down to the negotiations. The second guaranteed the rights of European Union citizens to remain in the UK.
Even so, those clauses were lost when the Bill was returned to the House of Commons, and finally it was passed in all its original glory by a majority of 274 to 118.
The Bill now awaits Royal Assent, which Brexit Secretary David Davis said would happen on 16 March. May has said that she plans to invoke Article 50 of the Lisbon Treaty by the end of March.
This means 2019 is when the split will officially occur, although it's likely to take a lot longer - even up to six years, according to some experts.
Till then, Britain and the EU will be forced to lock horns on a daily basis. Over a spate of informal meetings, according to various news reports, tempers have already been flying in attempts to discuss complex new terms when it comes down to new trade agreements, security, and the rights of citizens living across borders.
Nothing comes easy
This parliamentary victory comes at the heels of Scottish First Minister Nicola Sturgeon's announcement that Scotland plans to hold a second referendum before Brexit talks come to a conclusion in 2019.
As it is Britain doesn't have as much goodwill as it had before the referendum that was held on 23 June 2016, where the people voted to leave the EU by 51.9% to 48.1%. The turnout on that day was more than 30 million people - 71.8% of those eligible to vote.
But it was largely England and Wales that voted for Brexit - Leave campaigners won by 53.4% and 52.5% respectively.
Scotland and Northern Ireland, on the other hand, made it clear that they were in the opposite camp - with 62% and 55.8%, voting respectively, to Remain.
The economics of it
The economics of the whole situation is the biggest concern. CEOs across the UK are suffering from sleepless nights, considering the international trade nightmare that now lies before them.
Getting a free trade deal is at the top of May's list. "No deal is better than a bad deal," she said in January.
Without such a deal, Britain would then be forced to trade with the rest of the EU under World Trade Organisation terms – which are minimal, meaning there would be fresh levies on goods and even a 10% tariff on car exports to Europe.
In fact, according to a report by Bank of America Merrill Lynch, Brexit could lower British exports to the EU by 25% in the long-term.
Also, with new regulations likely to be created to deal with the fallout of Brexit, work force mobility is likely to remain a major concern thanks to restricted immigration. In fact, according to cosmetics giant Lush, 80 of its employees, who are largely migrants, have left and taken up jobs in other countries after Brexit sent a 'shockwave' through the company as they felt "unwelcome and understandably upset".
More so, before the referendum, Leave campaigners promised voters that leaving the EU would save the taxpayer £350m ($440m) every week. But the real figure could be anything between €24.5bn ($26.1bn) and €72.8bn, as a report from think tank Centre for European Reform says in a recent report in The Financial Times.
Pandora's box
European banks have already had a rough time over the past few years thanks to very low interest rates that make any chance of profitability unlikely. The pound itself went through a late reaction on 13 March after the bill was passed, but reports from across the UK say prices of everyday goods have been steadily climbing.
Brexit, experts say, could force a very sharp depreciation of the pound - down to below $1.20 against the dollar.
More so, two Japanese banks - Mizuho Financial Group Inc and Mitsubishi UFJ Financial Group Inc - are getting ready for a shift in operations to Amsterdam.
Even universities like Oxford University have issued warnings stating that they will lose valued lecturers and researchers if Brexit occurs.
Brexit has already been nicknamed a Pandora's box of sorts by those against the move. What the degree of suffering that could be unleashed remains to be seen, but it's clear that it's not going to be a pretty sight.