Booze in the Land of the Pure: drinking forbidden, talking about it taboo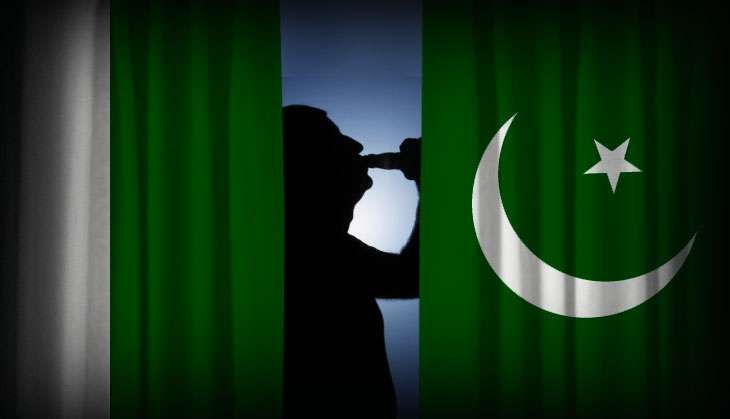 Aaye kuchh abr kuchh sharaab aaye
us ke baad aaye jo azaab aaye
- Faiz Ahmed Faiz
In the Land of the Pure, such liberty is only afforded to poets and singers. Although it's well known that the founder of Pakistan, Muhammad Ali Jinnah, loved his Scotch and bacon, the mere mention of spirits has become taboo in his country.
It is not surprising that like any other society, Pakistan has its own share of Bacchus lovers who are always at loggerheads with the devotees of Allah.
Bhutto's gambit
There was a time when liquor was openly sold and served in Pakistani cities, and one could see signboards for Murree Beer, made at Pakistan's only brewery.
Although religious parties were always against the open sale of liquor, the complete ban of alcohol sale was imposed by a person who himself was a known tippler. Facing the onslaught of a right-wing and religious parties' coalition called the Pakistan National Alliance (PNA), the then Prime Minister of Pakistan, Zulfikar Ali Bhutto, banned the sale of alcohol in 1977, even though during a rally in Lahore the same year, he had famously declared: "Haan main sharab peeta hoon, lekin awam ka khoon nahi peeta! (Yes I drink, but I do not drink people's blood)."
Since then, Pakistanis have had a strange relationship with the demon drink.
Journalists like Ayaz Amir and Nadeem Farooq Paracha have openly admitted their love affair with booze. Amir's nomination papers for the National Assembly in 2013 were rejected on the grounds that he had advocated open availability of wine. A cleric, in fact, issued a fatwa, which declared that due to his thinking and deeds, Amir did not deserve to contest the election as a Muslim.
Disqualifying a person on the basis of 'thought' was questioned by Pakistan's liberal class, and as usual, Paracha was the first one to denounce the decision.
Politics and tipple
Like anywhere in the world, Pakistanis, too, want their politicians to be like Caesar's wife, whereas the reality is quite different. Writer Mohammed Hanif says drinking and denying it is the oldest cocktail in the country.
It is a known fact that Gen. Pervez Musharraf used to enjoy his evening drink, and one of the members of his All Pakistan Muslim League (APML), actress Atiqa Odho, was caught in year 2011 at Benazir International Airport in Islamabad with two bottles of imported wine. The then-Chief Justice of Pakistan, Iftikhar Muhammad Chaudhry, had took suo motu notice of the offence and registered a case against Odho.
So, in Pakistan, Muslims are forbidden to touch this evil brew. However, there is one exception - non-Muslims can buy their poison - only from licenced shops.
Recently, this generated a lot of heat on TV talk shows when on 30 October, supporters of Imran Khan's Pakistan Tehreek-e-Insaf (PTI) marched toward the capital Islamabad with a view to shutting it down. During a search, a policeman found a bottle of Johnny Walker Double Black whisky in a PTI leader's car.
This was not the first time when politicians faced the wrath of the moral brigade. In February 2014, an independent member of the National Assembly, Jamshed Dasti, created an uproar by claiming to have recovered a bag filled with empty liquor bottles from the parliament lodges.
Dasti told the National Assembly that millions worth of liquor is sent to the parliament lodges on an annual basis, and the corridors reeked of hashish. He further claimed that women were also being brought into the parliament lodges.
National Assembly Speaker Ayaz Sadiq directed Dasti to provide evidence supporting his claims that the parliament lodges had become the centre for immoral activities. However, no action was taken on Dasti's allegations, except that the director of the parliament lodges was dismissed.
Another politician, Qaim Ali Shah, a Bhutto loyalist and the former Chief Minister of Sindh, was the favourite punching bag for TV anchors. The 85-year-old Shah, who was the longest serving CM of Sindh, never faced any serious charge of corruption during his three terms, but his opponents always pushed him into a corner because of his weakness for the spirited brew.
Shah, due to his inebriated behaviour, was always the butt of jokes on TV channels. He even sent shockwaves through the country when he declared victims of a hooch tragedy 'shaheed' (martyrs) when they died on Eid!
The ban that failed
Despite complete prohibition, Pakistanis who love their evening fix can get it - either through the benevolence of a non-Muslim friend, or a friendly neighbourhood bootlegger.
Paracha says the decision to ban the sale of alcohol in 1977 was more of a political decision than a moral one. The 1977 prohibition failed to stop many Pakistanis from consuming alcohol. In fact, the ban continues to drive a number of poor men into consuming poisonous whiskey, and some end up becoming drug addicts, the senior journalist adds.
Once the favourite plank of the right-wing religious parties, the issue of alcohol has receded from the public discourse because of the rise in sectarian and terrorist violence. However, the issue only comes up only when people die of drinking moonshine, or if some celebrity or big politician is involved. Otherwise, as Hanif, says: "For Muslims in Pakistan, drinking alcohol is prohibited and talking about it is taboo."
Edited by Shreyas Sharma