Book review: Raza Rumi gives a precise diagnosis of what ails Pakistan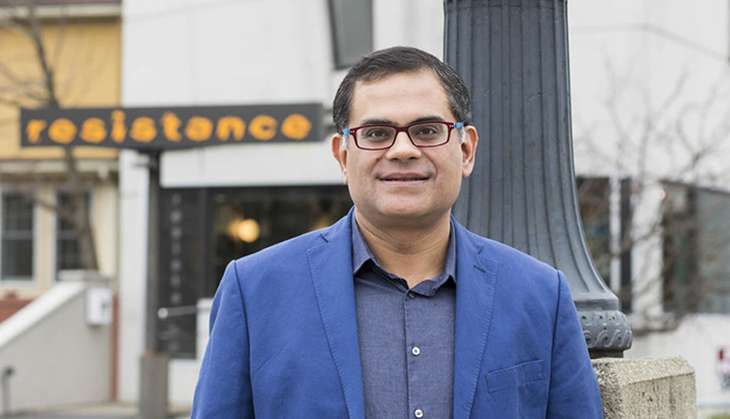 As a student of South Asian politics during my Masters degree in Delhi University, New Delhi, one serious advice I got from my teacher was: "If you want to understand contemporary Pakistan, read Raza Rumi's column in The Friday Times and other publications". Since then I have not missed any of his commentary.
The Fractious Path: Pakistan Democratic Transitionis a compilation of Rumi's published articles during a crucial period in Pakistan's history: 2008-2013.During those tumultuous years, Pakistan went through a number of key developments - democratic transition, spike in violence, engagements with India, and a power tussle between the civilian and military leadership.
Democracy the key
The first part of this book talks about the democratic transition in Pakistan. For the first time since its birth in 1947, Pakistan witnessed a democratic transfer of power in 2013. This was not an easy process because Pakistani Generals have seldom relinquished power. In 2008 after the Pakistan Peoples Party (PPP) led coalition government was formed, many issues cropped up between the major partners PPP and Pakistan Muslim League (Nawaz). At that time, many sane voices including Rumi suggested unity between the political parties to prevent the military from staging a comeback.
Unlike Iskander Mirza's contemptuous assertion that "democracy does not suit the genius of Pakistani people," Rumi believes that democracy is the only option for Pakistan, despite it's fragile nature.
The second part of the book contains articles which he wrote on security, conflict and extremism in Pakistan. Historically, the germs of radicalism were there in Pakistan since 1947, but they were systematically bred since the 1970s when Pakistani youths were radicalised to fight the American war against the Soviet Union in Afghanistan.
After years of darkness under the Taliban rule, Afghanistan entered the global spotlight after the 11 September 2001 terror attack. As the US launched its war in Afghanistan, Pakistan was divided, with one section being sympathetic to the terrorists and another section standing against them. This deep divide within has led to a civil war like situation in which many innocent civilians have lost their lives
There have been a spate of political assassinations as well. In 2007, former Prime Minister of Pakistan Benazir Bhutto was assassinated, ostensibly by a militant. The second high profile killing was that of Governor of Punjab, Salman Taseer, in 2011. He was murdered by his zealot body guard Mumtaz Qadri. Human rights activist Sabeen Mahmud, to whom Rumi has dedicated this book, was gunned down in 2015.
Pakistan has also seen a rise in sectarian and religious violence. Given this state of affairs, Rumi welcomes the Pakistan Army's stress on "internal threat" something that the India-obsessed institution has realised after a long time.
The way out
According to Rumi, a three-pronged approach is needed to fight terrorists:
First, Pakistan must unite on the issue of terrorism and identify the common enemy;
Second, more investments are required to enhance the capacity of civilian institutions to fight terrorism and;
Third, Pakistan has to reassess its "threat perception". What is the real , existential cause for concern - the imagined enemy (read India), or a real, functional terror network in the shape of Tehreek-e-Taliban Pakistan?.
An issue related to Pakistan's security problem is Balochistan, where a separatist movement has been active since its accession to Pakistan in 1948.
Rumi finds out that many actors, including external ones are instigating Baloch nationalism and separatism.
This part is particularly relevant given Prime Minister Narendra Modi's recent expression of support for the "freedom struggle" in Balochistan.
The author feels that there is a need to politically engage with Baloch nationalists. In the past, federal governments had chalked out various plans to address the grievances of people of Balochistan, but only a few of these measures had been implemented, that too halfheartedly.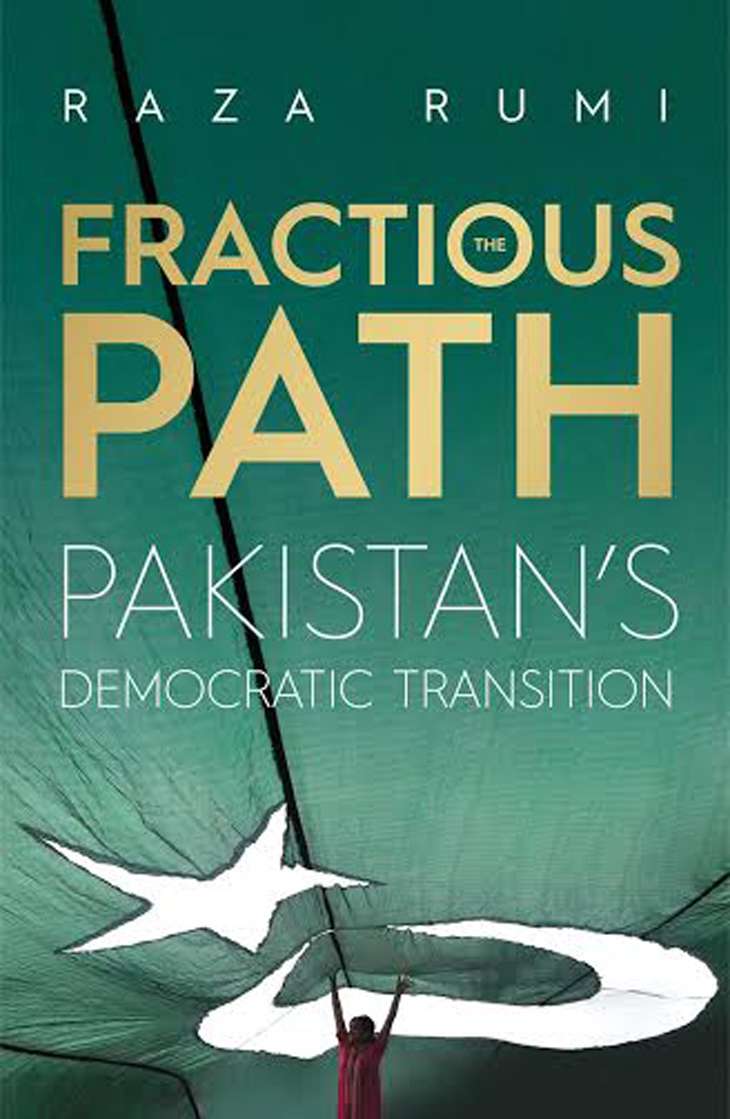 Rumi, Raza (2016) The Fractious Path : Pakistan Democratic Transition. Harper Collins Price: Rs 499
The third section is on "Governance, Institutions and Reform in Pakistan". He maintains that there is a need to reform Pakistan's civil service to improve the State's functioning. To address corruption in public life, Rumi maintains feels that there is a need for more innovative methods because the present institutions seem to have failed and are presently crumbling.
In Pakistan, there are demands for creation of new provinces, which are not accepted by the political leadership of the country because they feel that Pakistan is one nation and no other identity exists.
"Demands for new provinces will provide a newer arena, taking a diverse country such as Pakistan in the right direction. The 'one nation, one-faith' bogey has not delivered in the six decades of its existence," he writes.
The fourth part is on foreign policy, which in Pakistan, is largely managed by the Army, even if it is not in power. The divisions within the power elite led to the dismemberment of Pakistan in 1971.
At present, Bangladeshis have disdain for Pakistanis because of the role of Pakistan Army in the events that led to the 1971 war. Rumi writes "We ought to apologise to our Bangldeshi friends and begin a new era of honesty".
On India-Pakistan ties, he believes that both countries must take steps to address their faultlines instead always blaming the other for all the wrongs taking place within their respective territories. He is of the view that India-Pakistan trade must build the political relationship between the two countries and that Pakistan must given the Most Favoured Nation status to India.
On the curious Pakistan-USA relationship Rumi writes "Pakistan's strategic importance for the US will not decrease despite the elimination of Osama bin Laden. Pakistan's cooperation had served US interests well in the past, especially during the Cold War and the US rapprochement with China".
The last part is on the media, which acts as a fourth pillar of democracy. Pakistani media, according to him, comprises "perpetuating oligarchies" whose opinions are "boring at best". He says that they whip up a frenzy over which the middle class reacts. However, he adds that despite the negative image of media, there have been journalists who have been killed in the line of duty.
In the epilogue, Rumi comments, "The democratic process is likely to continue, making direct military takeovers difficult, if not impossible. This, by itself, marks a new watershed moment in the country's history".
This collection is an essential read for anyone who wants to understand contemporary Pakistan. It is written in a direct and accessible style and is a valuable record for students and lay readers alike.
Also Read:
India, Balochistan, Pakistan: what Modi must do next
Pakistan will observe 19 July as black day against Kashmir killings: Nawaz Sharif