'Aware of arrest on arrival, Sharif tells Pakistan 'I am doing this for you'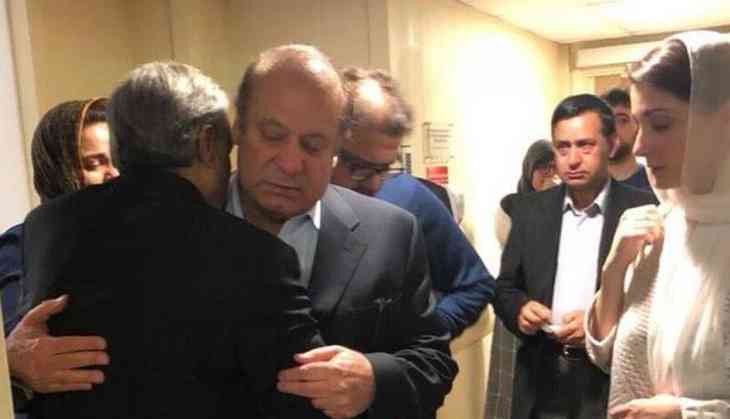 Pakistan former Prime Minister Nawaz Sharif is about to reach Lahore and amidst the news of the immediate arrest on arrival, Lahore is on lockdown. Sharif and daughter Maryam have been sentenced 10-year and 7-year imprisonment respectively and would be arrested on arrival. This judgement came in connection to the Panama Papers investigation.
Maryam & Nawaz Sharif - after their negotiations with Modi Govt on Kashmir & Water Dispute & secret successful meetings with Trump on settlement in Afghanistan with a political role for Afghan Taliban - are returning triumphantly to a Welcome by the grateful citizens of Lahore!

— Moeed Pirzada (@MoeedNj) July 13, 2018
Nawaz was in London along with daughter Maryam looking after wife, Kulsoom, who is undergoing treatment for cancer in London. Till filing of reports, they were at Abu Dhabi airport.
It's Friday the 13th but definitely a good omen for all of Pakistan. This is the day the renowned money launderer Nawaz Sharif returns and will hopefully be arrested for his ill-doings. #DekhoDekhoChorAya pic.twitter.com/FyVSVzl9Du

— PTI (@PTIofficial) July 13, 2018
Pakistan is all set to have its general election on July 25. Ahead of the election Sharif's party, Pakistan Muslim League-Nawaz (PML-N) said that they will protest and march to the airport in defiance of a ban on all public rallies.
Nearly 300 leaders and workers were arrested on Thursday in a crackdown ahead of Sharif's arrival. Some 10,000 personnel are deployed at every nook and corner of the city.
Also Read:Shocking! Imran Khan has affair with the sexiest Bollywood actress of 70s and has five illegitimate Indian kids