AR15, the assault rifle that is wreaking a havoc in US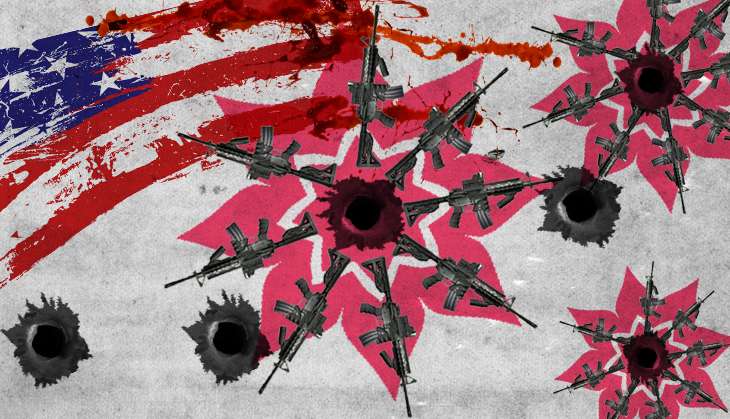 There have been raging debates about gun control and Assault Weapon Ban (AWB) in the US. In fact, that AWB legislation has even influenced the US election. Former president Bill Clinton had stated that Democrats lost in 1994 mid-term elections because of the AWB and that it also possibly led to Al Gore's defeat in the 2000 elections.
Also read - One mass shooting every day: why the US must wake up & implement gun control
Here are some gruesome AR 15 facts:
Number of AR 15 sold in the US between 1986 and 2009, according to

assaultweapons.info

.

The AR 15 is popular for its accuracy, lightweight and low recoil.

The rifle is best suited for shooting sports.
Number of rounds that the AR 15 can fire in a minute.

Additionally, it fires bullet at a speed of nearly 1 km/s.

Many types of the guns were prohibited under the 1994 ban. But it expired in 2004 and the National Rifle Association lobbied hard to discontinue the ban.

''During the ban, there were half casualties in mass shootings as the decade before and a third as many casualties as the decade after," says Richard Aborn, a strategist in the Citizens Crime Commission of New York city, to the media.
Average price of each unit of AR 15.

Price of AR 15 price is lower than a 13 inch MacBook Air in the US.

In the last decade AR 15 has been used in 14 mass shootings and half of these attacks took place in the past one year.
Number of murders committed using rifles in 2011 as per Federal Bureau of Investigation statistics.

But 496 murders in that year were committed using hammers and clubs while 1,694 murders were committed by using knives.

This low share of killings by assault rifle raises question on the ban.
Quotes that explain why US seriously needs to review its gun policies"

"The one thing we do know is that we have a pattern now of mass shootings in this country that has no parallel anywhere else in the world", said President Barak Obama after the San Bernardino shooting.

"America is absolutely awash with easily obtainable firearms. You can go down to a gun show at the local convention center and come away with a fully automatic assault rifle, without a background check, and most likely without having to show an identification card. So what are you waiting for?" said al-Qaeda spokesman Adam Gadahn in 2011, according to a report in The Washington Post.
More in Catch -
Pulse massacre: With 50 dead, #Orlando is deadliest mass shooting in US history