Analysts laud Japan's open support to India on Doklam, say China is isolated
Catch Team
| Updated on: 18 August 2017, 21:34 IST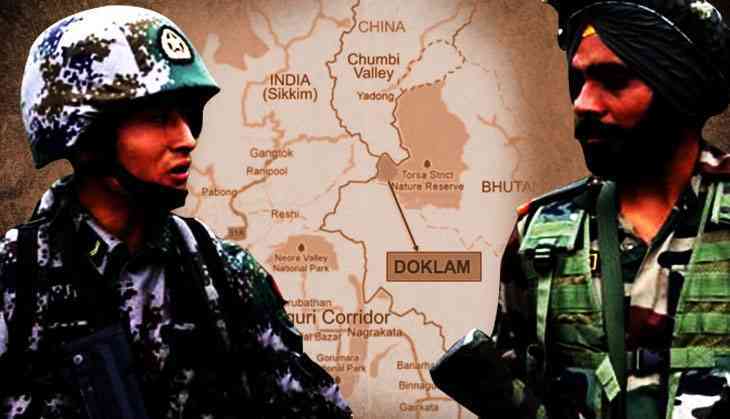 Eight weeks into the Doklam stand-off, Japan's open support to India's stance – that Chinese road construction would be tinkering with the status quo – is being seen as a big deal.
However, it is not entirely unexpected, given the closer India-Japan ties and the country's own concerns about China's expansionist plans. Japan is among the few missions which have been reportedly been briefed on the issue since June.
Kenji Hiramatsu, the Japanese Ambassador in New Delhi, had told a newspaper that "all parties involved should not resort to unilateral attempts to change the status quo by force". Japan has recognised that the territory in question is disputed by both China and Bhutan.
China has chided Japan, claiming the latter is not aware of 'facts'. In its usually aggressive style, China's foreign ministry said via spokesperson Hua Chunying: "I have seen the Japanese Ambassador in India really wants to support India. I want to remind him not to randomly make comments before clarifying relevant facts."
China has reiterated its demand that India must withdraw from Doklam.
India's Ministry of External Affairs continued with its policy of measured responses, refusing to comment, saying it was "self-explanatory".
Incidentally, Japanese Prime Minister Shinzo Abe will be in New Delhi in September on a three-day visit.
China virtually isolated
Analysts see Japan's stand as a very positive sign.
Jayadeva Ranade, an expert on India-China ties, sees Japan's statement of support as significant, coming as it does after the US proposal for both sides to talk and resolve the crisis.
"The US statement on talks to resolve the matter was also in line with what India has been saying," he says.
Ranade explains that China is left with no friends except Pakistan and North Korea.
Jabin Jacob, a fellow at the Institute of Chinese Studies, too, thinks it is a good sign that other countries are recognising India's position on the stand-off.
"India has been in the right when it comes to Doklam," Jacob says, explaining how it wouldn't need a genius to figure out there is a similar pattern to what China has been doing in the South China Sea, in Doklam, or in the East China Sea – the primary reason for Japanese concerns. Japan and China have been locked in a dispute over the Senkaku Islands, with the Chinese claiming they have been part of their territory since ancient times. The islands are controlled by the Japanese.
Lesson for Nepal
The continuing stand-off has made neighbours like Nepal nervous. "People in Nepal are concerned," Ranade says.
Ranade believes the stand-off, and how India has firmly stood its ground against what is essentially Chinese aggression in Bhutanese territory, would lead some in Nepal to rethink its ties with China. He explains how Nepal's old tactic of playing one against the other when it came to India and China will get diminished, and it may have to rethink its politics when it comes to dealing with India's security interests.
Wang Wenli a senior Chinese border official, had threatened that China could intervene in Kalapani in Uttarakhand, essentially the tri-junction between China, Nepal and India, which is claimed by Nepal. Jacob adds that Nepal needs to learn from the Bhutanese experience, and needs to see how its national interest is closely aligned with India's interests.