America not covering up for Khashoggi's murder: U.S. Secretary of State Michael R. Pompeo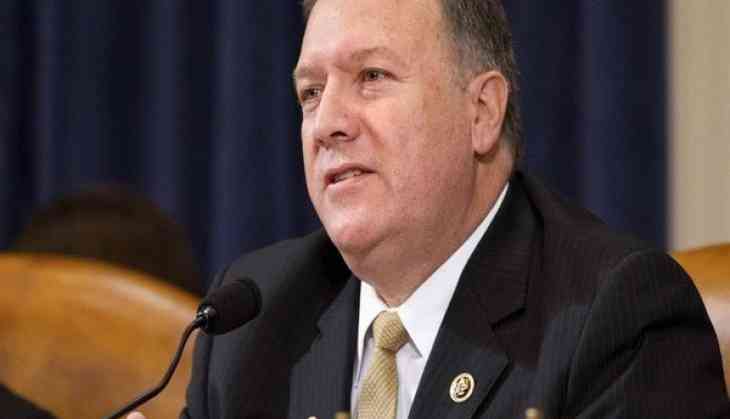 U.S. Secretary of State Michael R. Pompeo on Monday (local time) refuted reports alleging that Washington has been covering up for the murder of former Washington Post columnist Jamal Khashoggi and promised further action into the matter.
Embarking on his bilateral visit to Hungary on Monday, Al Jazeera quoted Pompeo as saying, "America is not covering up for a murder," while adding that the US would take further action to hold accountable all those responsible for Khashoggi's assassination.
The remarks came after President Donald Trump missed the deadline set by the US Congress, last week, to comment on reports whether Crown Prince of Saudi Arabia Mohammed bin Salman ordered the killing of Khashoggi.
While addressing the media, the Secretary of State stated that Washington has been "working diligently" to reach a final conclusion over the issue, the Japan Times reported.
"The president has been very clear - couldn't be more clear - as we get additional information, we will continue to hold all of those responsible accountable," Pompeo said.
Khashoggi was assassinated in the Saudi Consulate in Istanbul on October 2 last year, where he had gone to obtain paperwork certifying his divorce with the ex-wife in order to be able to re-marry his Turkish fiance Hatice Cengiz.
Washington, last year, had canceled the visas and froze the assets of 17 Saudi nationals involved in the Khashoggi murder.
Meanwhile, President Trump has not replied to the US Congress over not meeting the deadline, however, sources were quoted as saying that Pompeo, in a letter to the Congress, had outlined actions over the killing.
President Trump had earlier stated that Saudi Arabia is an important ally of the US; first, as a major oil supplier and weapon buyer, and second, to keep a check on the actions of Iran.
-ANI