A simple solution to France's burkini ban: come to India!
Catch Team
| Updated on: 10 February 2017, 1:47 IST
France's beaches are under threat. Not from a Jaws-like shark, or even from pollutants or swarms of jellyfish. No, the threat here is something far, far deadlier. The dreaded burkini!
In response to this new threat rearing its hijab-clad head, multiple French cities, from Nice to Cannes have imposed bans on burkinis. After all, the instances of burkini terrorism are countless. Sure, they're countless because there are no known cases. But just look at this monstrosity: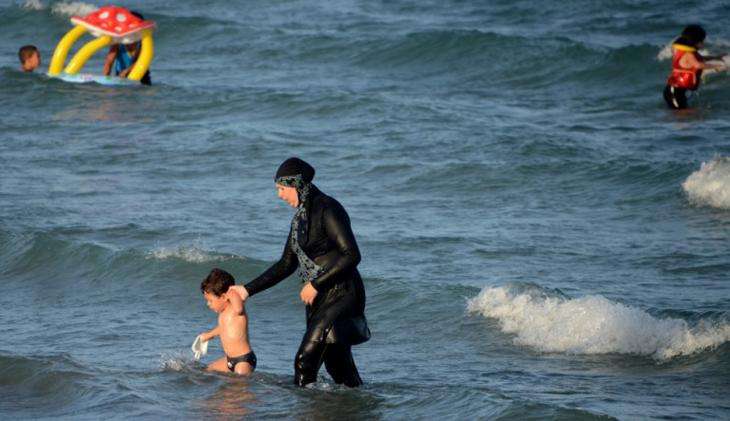 The horror! The horror! (Photo: AFP PHOTO / FETHI BELAID)
How on Earth can this ever be allowed? A lady without her legs or hands on full display? Surely that defeats the entire purpose of swimming, which, as we all know, is to display secularism and fashion sensibility.
And covered heads? COVERED heads! How dare they! No sane woman would ever cover their heads while swimming. EVER
No sane women indeed. (Photo: AFP PHOTO / TIMOTHY A. CLARY)
Their choice to freely express their religion and make their own decisions clearly goes against France's culture of fiercely defending one's right to choice and religion.
Either way, it isn't just the fashion police who have a problem with the burkini now, the actual police do as well. Finally, France's beaches will be safe. Well, if you don't count the toxic algae or globs of butter that could spring up in Brittany.
But the real question now, is what will devout Muslim women do for a swim? Because it isn't just France's beaches, even burkini pool parties have stopped. Are they doomed to forever swim only in tubs?
Luckily, there's a solution. A very god solution. One that could possibly make India a truckload of money. We should change India's slogan from 'athithi devo bhava' to 'athithi peheno burkha', and invite France's burkini brigade to India's beaches.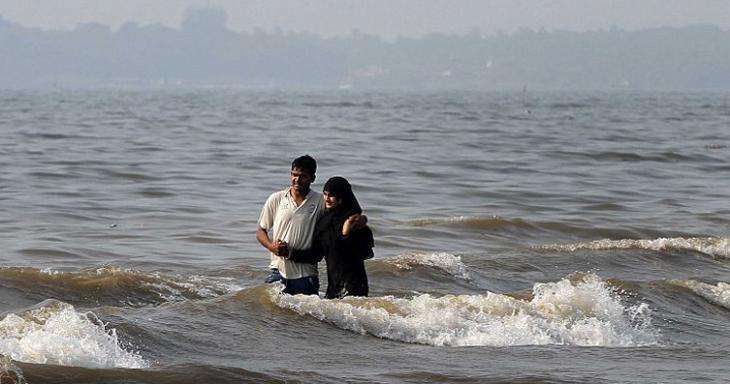 Forget burkinis, even burkhas will do in India (Photo: Arijit Sen / Hindustan Times via Getty Images)
After all, India is one of the few places where wearing a burkini to the beach would probably qualify a woman as under-dressed. While Indian men prance about in the tightest of underwear, no Indian beach scene is complete without sari-clad women doing their best fish impersonations in the shallows.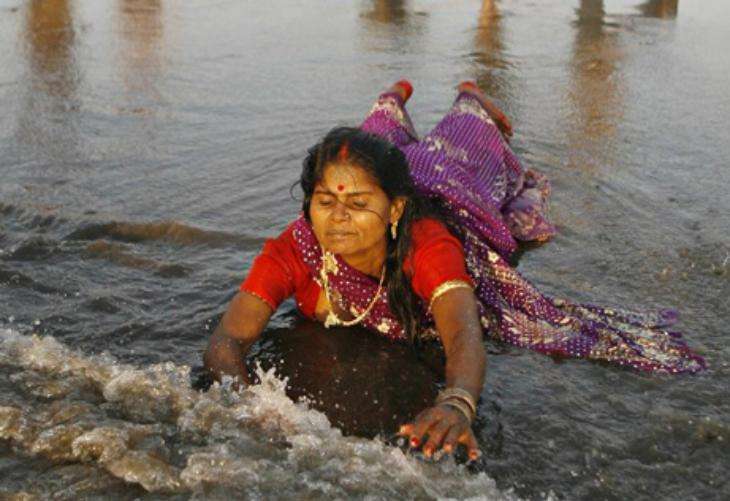 Photo: AFP PHOTO / SAJJAD HUSSAIN
Just look at these shots of Indian women at the beach and tell me that the burkini wouldn't be a welcome improvement: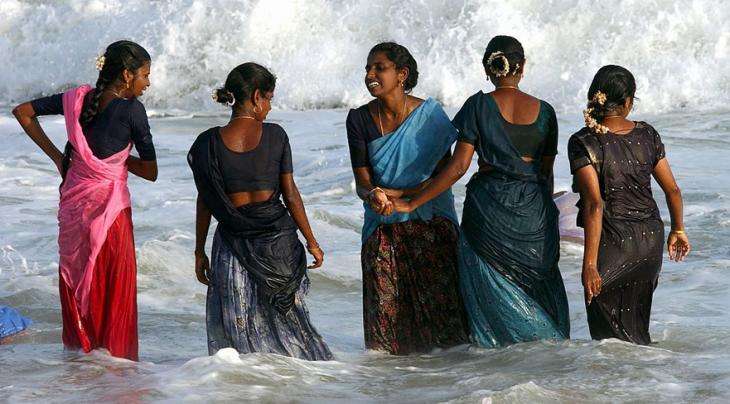 Come for a swim, wash your clothes while you're at it too. (Photo: Eric VANDEVILLE/GAMMA/GETTY IMAGES)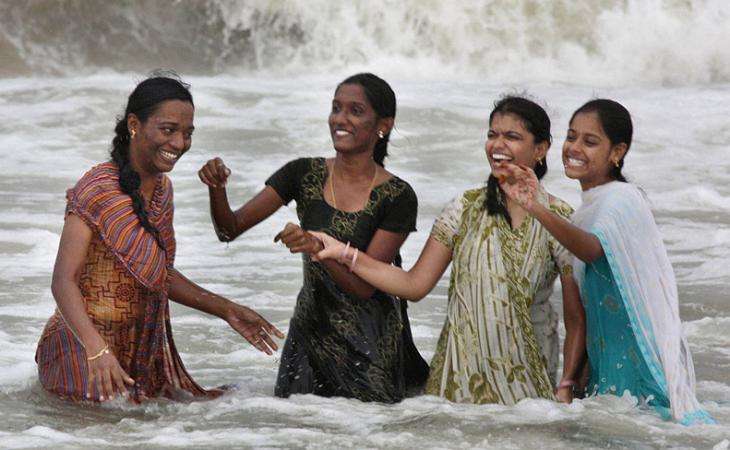 Who said more clothes means less fun? (Photo: Kyodo News via Getty Images)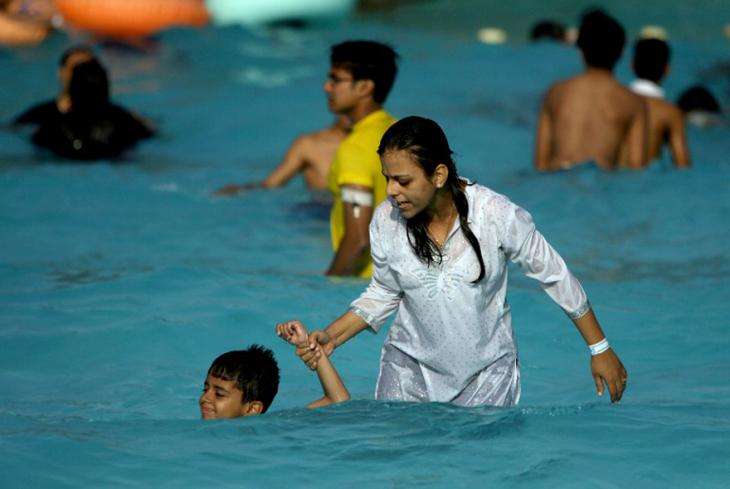 After this, black will be an improvement. (Photo: AFP PHOTO / SAJJAD HUSSAIN)