Bride and groom caught in Ellicott City flooding, yet manage to get married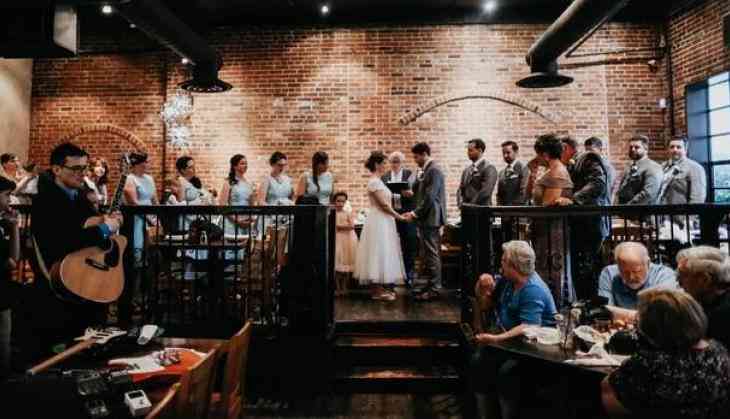 Flash flood disrupted the Main street Ballroom in Ellicott City, Maryland but a city-based bride and groom did not cancel their wedding rather they exchanged vows. While the guests for the wedding had evacuated the place, Bride Kristen Rigney and groom Craig Cymbor decided to fight all odds and tie the knot.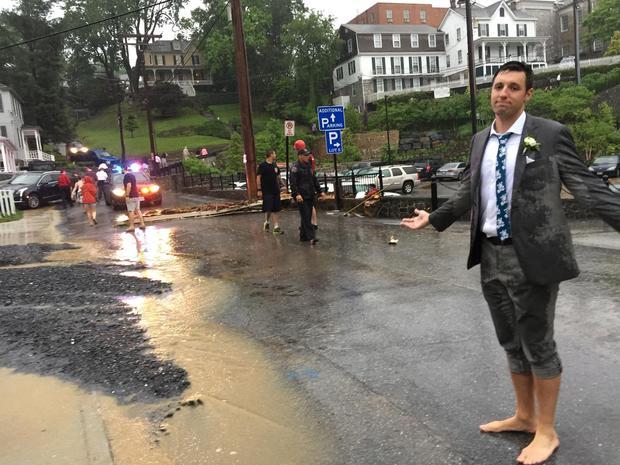 More than thousand people were forced to evacuate as a massive storm hit the place. Governor Larry Hogan declared a state of emergency. Two years back there was a flash flood in Howard County which destroyed life and property.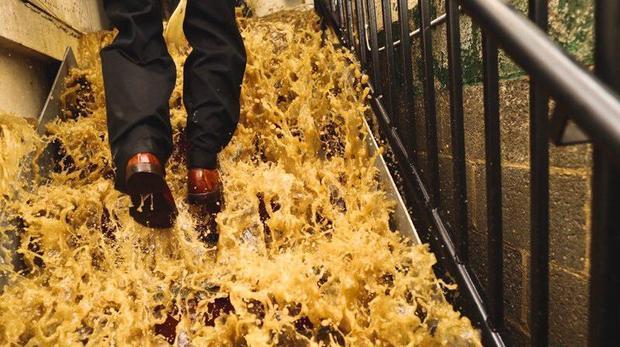 A guest climbs upstairs through flood water
People present at the wedding were aware of historic 2016 flooding in Ellicott City. Initially, the ballroom doors were keeping away the flood water, but after few minutes water gushed in.
Father of the bride, Bill Rigney said, "Then you realise it's just continuous, getting higher and higher,"
He also added that the catering and the liquor and the band [equipment], all of that paid for had gone in the water.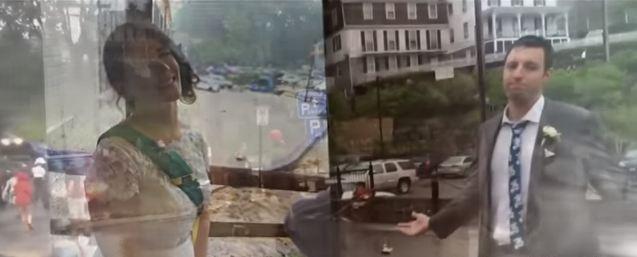 After the wedding was done, a search crew found the wedding, they directed everyone to shelter in higher place. Groom Craig Cymbor said, "We saw the level of water was rising and then we decided to exit from the back door. We climbed a hill and found shelter. "
Also Read:Shocking! This is what Brock Lesnar and wife Sable did on WWE ring